A Look at Independent Fall College Schedules
A Look at Independent Fall College Schedules
Lindenwood v Navy last week. Colleen McCloskey photo.
Conference play is the goal of USA Rugby's Collegiate Rugby division, and they are looking to get those that played independent schedules to find a conference for next season.
But at the same time, the world of college rugby conferences is fluid, and we're unlikely to find that in 2017-18 everything will be settled.
This fall, four teams had what you'd call independent schedules, while a few more played non-conference falls with an eye toward a spring conference season. Let's look at how they did:
Lindenwood v Navy (Colleen McCloskey photos), Lindenwood-Belleville v Davenport (Steve Zomberg photo).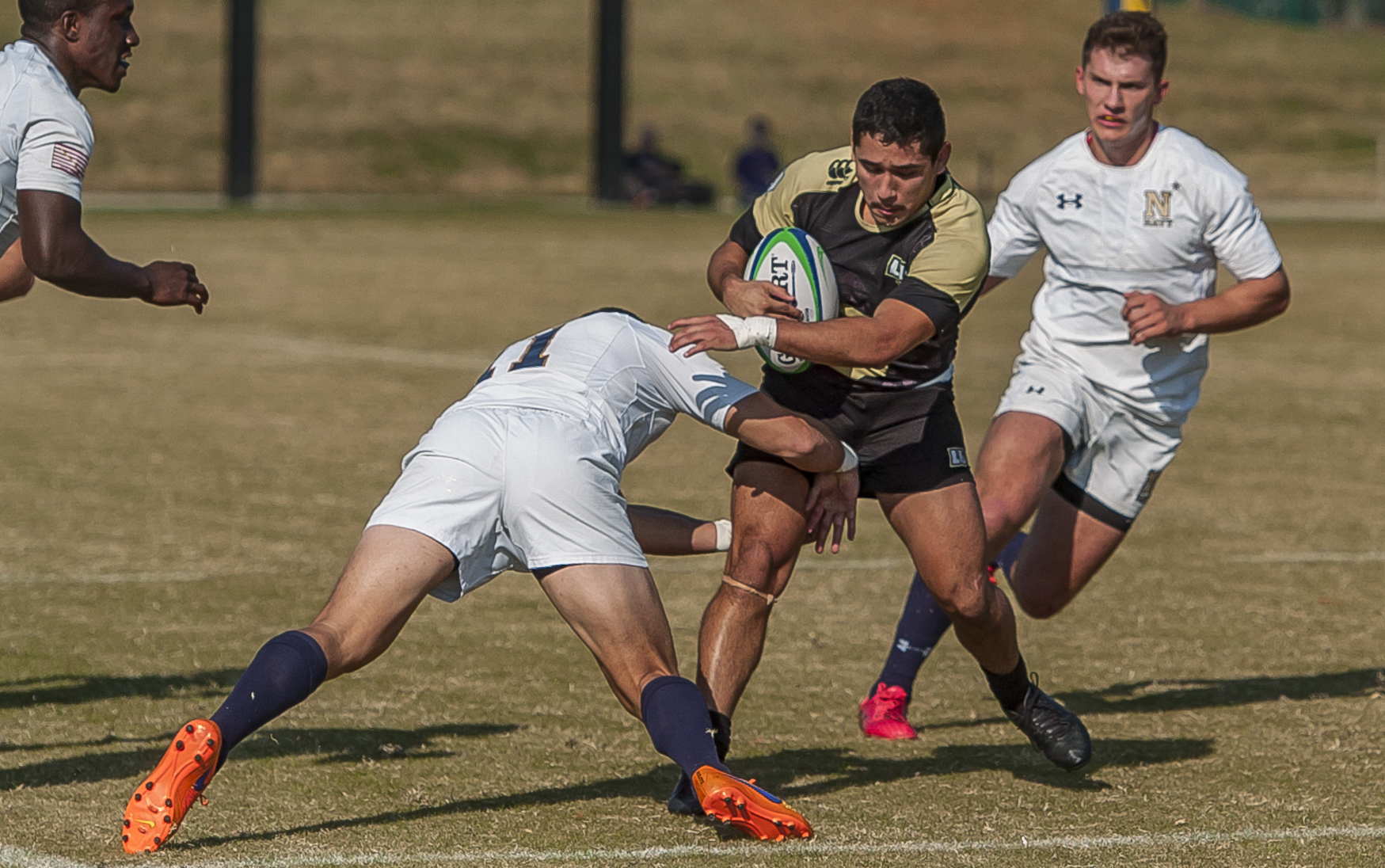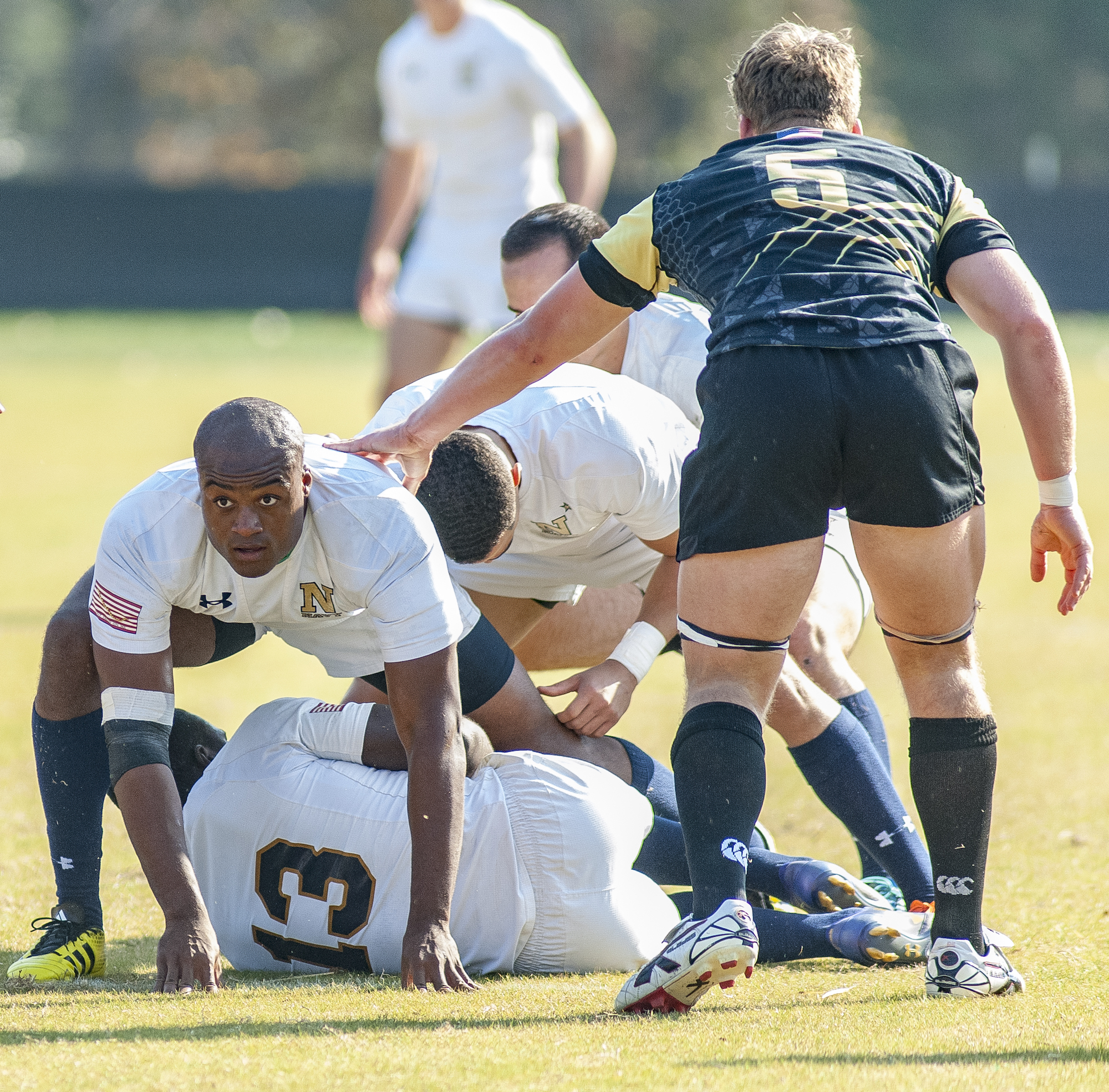 Notre Dame College
NDC wanted to be in a conference, but that didn't happen and the Falcons played an independent schedule for the second year in a row. To their credit, not only did NDC schedule a challenging schedule, they played a tougher schedule than last year.
They played five DIA teams, an accomplished Varsity Cup team in Navy, and a DIAA team (before the playoffs). That DIAA team, Lindenwood-Belleville, was also a playoff team. So basically every game (categorizing MTSU as a scrimmage) was a high-caliber game. Last fall, the mix was four DIA teams, three DIAA, two Varsity Cup, and one DII team. They were 7-3 last year, and 9-0 so far this fall.
Lindenwood-Belleville
Bolstered by a desire to move up from DII, the Lynx had no conference to join, and so just played an independent schedule. They did pretty well, making it to the DIAA fall semis, where they lost a close game to Bowling Green. 
Overall, L-B was 7-6, with a 4-2 record against DIAA competition and a 3-0 record against DII teams. But you can't accuse the Lynx of shying away from a challenge, as they played four DIA teams, losing all four but not being overwhelmed, either.
Navy
The US Naval Academy doesn't play in a conference, and plays in the Varsity Cup post-season. The plan for the last couple of years. The idea is to avoid having a game every week, and give the players time to recover and learn and prepare for the Varsity Cup postseason tournament in the spring.
But still, an eight-game fall is pretty active. And in this fall Navy has had its moments, but has struggled to get to the level they're used to. They beat Dartmouth, University of Notre Dame, Salisbury, and Maryland fairly convincingly; they lost a one-pointer to Air Force, and lost to Notre Dame College, Penn State, and, last week, to Lindenwood.
The Lindenwood loss was 52-37, and gave Navy something to think about, especially on their defense. During their 4-4 fall, the Midshipmen gave up about 25 points a game, which is not what they want to do.
And given that they lost to a relatively undercooked Lindenwood team, it will be interesting to see if the fall has put them in the right position for spring success, or not.
University of Notre Dame
Like Navy, the Fighting Irish is thinking about the Varsity Cup, a competition they have yet to make a dent in. Like Navy, UND got a lot of games in, eight for the first team. They went 5-3, but one would have to say the level of competition wasn't as high as the teams above. They lost to Davenport and Navy, as well as Bowling Green - all good opponents, to be sure. But their wins came against DII Grand Valley State, Michigan, Cincinnati, Dayton, and Northern Illinois. All of these teams are good, but only Michigan is DIA level, and only Cincinnati was even close to winning its conference.
Davenport, Arkansas State, Lindenwood, and Life
Four of the five teams slated to play in the Mid-South played a little bit of college rugby this fall. Their experiences ranged from Davenport's six games (5-1, a two-point loss to Notre Dame College and wins over UND, Arkansas State, Lindenwood-Belleville, Bowling Green, and Western Michigan).
Arkansas State was busy, too, playing six intercollegiate 1st team matches, and winning all but the last one, against Life (a 34-10 loss). Opponents included Arkansas, Lindenwood-Belleville, LSU Davenport, and Oklahoma.
Life mostly had undergraduate players in their elite training group, and really didn't field a college team except against Clemson (60-3 win) and Arkansas State (34-10). Lindenwood was somewhat similar, in that they kept it quiet. There was the world 7s tournament, and wins over Lindenwood-Belleville and Navy, but that was about it.
BYU, Central Washington and Utah
Utah had both a West DIA and a PAC Conference schedule set, but can't be in two DIA conferences at the same time, and when the PAC Conference because an official DIA conference, they had to choose. So the Utes played their West DIA schedule anyway, but ran out younger players while also playing some 7s at the same time (!). They were 2-3 in the 15s games.
BYU was busy trying to ensure they had a competition to play in. But the Cougars have always been a spring team, and Central Washington is taking the same route. Neither will have a conference to play in during the spring.
But, with all that, the attraction is to find a conference and formalize things. Notre Dame College has made no secret of wanting to link up with somebody, and Davenport has made no secret of preferring a fall season.
It wouldn't be outside the realm of possibility to see next fall a midwest DIA conference that includes Notre Dame College, Davenport, Lindenwood-Belleville and one or two others. The hard sell is on for Bowling Green to be a part of that conference, and it would make a lot of sense for University of Notre Dame to join that group, as well. (This would leave the Mid-South at four teams, but we'd like to see NC State join ... just our thoughts.)
You'll likely see more changes with BYU - hopefully an acceptance into the West D1A and a long-term commitment within DIA - and while it seems logical that Navy be a part of the Chesapeake, and U. Notre Dame be part of a new Midwest Conference, it's hard to see if that will happen soon.
Central Washington? Until the rugby in the Pacific Northwest gets better, they will be on their own for a while.