The Work Behind Building CRC Fan Engagement
The Work Behind Building CRC Fan Engagement
A look at how the May Madness website showed on laptop and phone.
National Collegiate Rugby's May Madness CRC tournament welcomed 110 teams over three days in New Orleans, but that's just the beginning of the numbers as what NCR also really needed to attract was nationwide fan interest.
NCR had an established brand in the Collegiate Rugby Championship, but needed help bringing it full circle with a more cohesive look to leverage this year. To tackle that they turned to Madak. In overseeing the CRC's digital and marketing strategy, Madak built a brand new website from top to bottom with graphics, content, and new features to host this year's tournament results. They took the brand one step further by building a bracket challenge leaderboard; fans were able to see live results from the games as soon as they were over.
Leading up to the tournament, Madak helped build buzz and excitement, and ultimately drove an increase in fan attendance and engagement.
Rugby Tournaments Need Help
There is more to promoting a major rugby event than just putting on the show and hoping people watch, and, wisely, NCR knew they needed outside help. It's easy to assume that an exciting event is all you need, but execs at NCR saw that college rugby is no different from other sports that promote events, and how they promote events—through social media, effective technology, and products that build excitement—has a direct effect on how fans and players see an event.
So it was that the CRC brought in Madak to lead the event's overall marketing and website development.
"Now is the time to invest in the commercial side of rugby," said Adam Lejeunekopp, Madak CEO. "The onfield product is the most important, but bringing new fans to the sport will create more excitement to the game. Creating engaging digital content that is professional and informative will raise the bar for all organizations within our sport."
As the lead marketing organization Madak was hired to improve the overall tournament website experience to create an engagement through the NCR members and fans via email marketing and also paid media. They built a new website, maymadeness7s.com, ran email marketing to NCR's database, developed graphic design, and also produced a sizzle reel for the event.
Making Sure It Worked
Madak was hired to improve the overall tournament website experience, and also create engagement through the NCR members and fans via email marketing and paid media. The marketing included email marketing to the NCR database, a partner affiliate media kit, and graphic design elements for the tournament.
This Rugby Business case study is brought to you by Madak Rugby.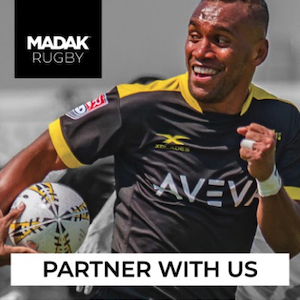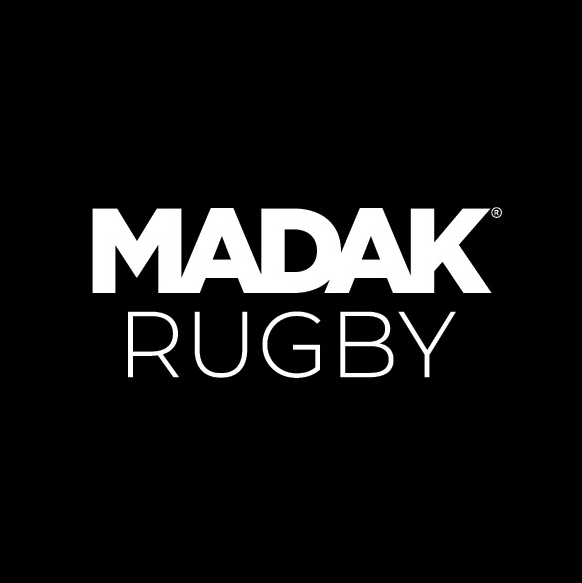 Madak Rugby works with businesses, organizations and teams to capture leads and turn their visitors into lifelong fans while getting the most out of their budget. From years of experience in rugby marketing, we know what it takes to build a rugby brand from the ground up. Madak empowers rugby organizations to reach new audiences and levels of success. Contact us today to level up your rugby brand and watch your fandom grow!
The company also developed a new website, www.maymadness7s.com, that allowed fans to track all of the divisions, or only the divisions they wanted to follow. The website was updated constantly with scores and up-to-date standings or bracket scenarios. So it wasn't ust a case of creating a website and letting it float out there; Madak was actively updating it and making sure it was relevant to fans (and media). Compared to last year, the May Madness site welcomed 15 times as many visitors.
As the information hub for players and fans, maymadness7s.com generated a 20-fold increase in website traffic since January and over 22,000 unique visitors during the three-day CRC.
Madak helped May Madness 7's team launch a new unified front for their digital presence. They also invested in a paid media strategy on Google, leveraging a cohesive look that aligned with their website and social media. The ad spend to promote the event also paid off, with a ten-fold return on that spend in terms of ticket sales.
Another area where rugby has often fallen flat is in pleasing sponsors. It's not enough to get the sponsor, you have to make sure the sponsor is happy.
Madak's broad-based approach to business development in rugby included working with NCR staff and outside contractors in sponsorship activation—making sure sponsors got what they had paid for in the best possible light. 
Tying It All Together
The promotional video was designed to engage fans and players—those 110 teams also needed to be excited about being at the tournament. The sponsorship activation ensures sponsors will be back next year, while the website helped showcase the CRC's organizational strengths and keep everyone abreast of who was in contention.
And social media linked all of that, sometimes focusing on the emotional, sometimes focusing on the basics (wins and losses). 
So here are the stats: May Madness 7s engagement totaled 750,000 unique accounts over the weekend. The CRC itself sold 8,430 tickets, a significant increase over 2021. The Rugby Network enjoyed 38,600 total views over the course of the three days, with another 4,000 on-demand views; that viewership was almost perfectly mirrored on YouTube with 34,300 total views.
---
In a crowded sports world and a crowded college calendar, standing out takes effort. By bringing in Madak, NCR was able to concentrate on making sure the CRC was a success, while also having a group back them up when it came to making players, fans, media, and sponsors happy.