Who Plays Where and How? Our College Rugby Update
Who Plays Where and How? Our College Rugby Update
Four faces of an increasingly fractured collegiate landscape. UConn (photo Colleen McCloskey) now under CRAA. Wisconsin Whitewater (Jeremy Fleming photo) now under NCR, Bowling Green (Roger Mazzarella photo) playing in an independent conference, and Army and Dartmouth (photo West Point Athletics) remaining in NIRA under separate NCAA authority.
The College Rugby scene isn't getting any less convoluted now that we've had a year or so to pull out of 2020's turmoil, and the question remains exactly how each college rugby team will address competition in the future.
One of the major issues going on is conferences and teams choosing to compete under the National Collegiate Rugby umbrella rather than competing under the umbrella of the USA Rugby Collegiate Council, which includes College Rugby Association of America (CRAA), American Collegiate Rugby Association (ACRA), American College Rugby (ACR), and independent conferences. There's been an ongoing disagreement between NCR and USA Rugby on how teams playing within one group might play against teams in the other. For NCR, the answer has been that it's completely possible to do that and have NCR's insurance cover the game. USA Rugby has made it plain that they won't sanction those games, and won't sanction referees, unless certain requirements are met.
USA Rugby then created a short-term membership plan that covered crossover teams for 72 hours. It basically worked for a team playing in a multi-day 7s tournament. If a team was looking to play more than one 15s game, it would start to make more financial sense to just pony up for the USA Rugby full membership.
Note: This article isn't intended to judge either side of this argument, but is instead intended to outline how different teams and conferences are going about their business within this framework. 
_____________________________________
We need our readers' support!
Use this link to see how with a small monetary pledge you can ensure we keep reporting on these important issues. Become a Patreon Patron, or, if you want to keep a low profile, submit an anonymous donation.

Thank you to our current Patrons. We appreciate your support!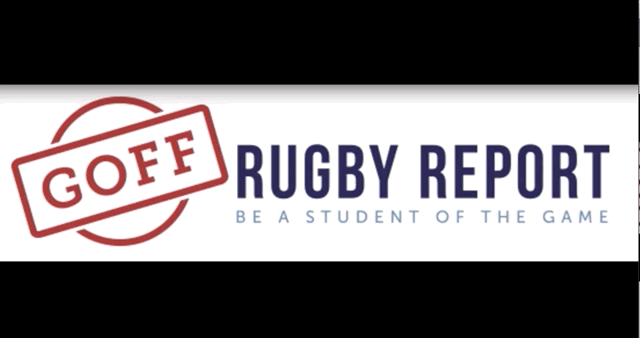 _____________________________________
Women's College Rugby
In Women's Rugby, the split, for the most part, is along divisional lines. NCR has an Open Division which combines D1 and D2 conferences, although really almost all of these are D2 conferences. Women's college rugby within NCR is split between Small-College and an Open Division made up of college teams that have played historically in D2. Of the 12 Open conferences, 10 have a Small-College version.
Not all the D2 conferences are in NCR. The American Collegiate Rugby Association (ACRA) has four conferences (Tri-State, MARC, Rugby Northeast, NEWCRC) playing their own season and working within their own postseason slated for the fall. And conferences in western and southern regions are not part of NCR.
The higher divisions are completely separated. The NCAA varsity programs in the National Intercollegiate Rugby Association run their own competition and have a sanctioning agreement with USA Rugby that allows them to play the odd crossover games out-of-competition.
The D1 Elite women's teams are part of CRAA, and so are the Women's D1 conferences, eight conferences and the independents. There are also a couple of D2 or hybrid conferences within CRAA.
Men's College Rugby
In Men's Rugby, D2 conferences are with NCR, and that's probably not going to be much of an issue for anyone given that most D2 men's college teams have their falls completely taken up by conference play and playoffs. And even if there are some non-conference games sprinkled in there, they are just as likely to find other D2 teams to play. It's a self-contained competition, except ... OK ... we'll get to that.
D1AA and D1A are somewhat messier. Two conference that played D1A in 2019 have joined NCR, as has three D1AA conferences—don't expect NCR to necessarily keep the D1A and D1AA monikers by the way. They will likely compete separately and have separate postseasons in the fall.
Meanwhile, there remains five D1A conferences plus independents under CRAA and they will operate pretty much as they have been ... except that they will also hold a series of bowl games December 4-5 in Mecklenberg, NC. That's a change specifically designed to provide a wrap to the fall season for fall-centric conferences.
Now ... there are some coaches on teams that were in CRAA and now are part of NCR that have said they intend to explore participating under both umbrellas. That is, they play a fall 15s season, play NCR's postseason at the end of the fall, but then also pay full dues and fees to be part of CRAA and D1A and shoot for a spring playoff spot there, as well. How that's going to fly, and what complications there might be are unclear.
But history tells us it can never be that simple.
But we do know that NCR will have some sort of fall playoff scenario, and so will CRAA/USA Rugby, and so will ACRA.
And What About ...
And what about D!AA? This is a huge question because this ia a division that has been split rather dramatically. You've got the Chesapeake, MARC, and Ivy League in NCR. You've got teams from the NCRC in Washington State and Boise State having announced they are in NCR.
But you've also got the rest of NCRC undeclared, the Rocky Mountain, Lonestar, Pac West, and Florida conferences likely part of ACR and therefore under the USA Rugby umbrella, and you've got question-marks with Gold Coast (which has played a hybrid D1AA-Small College schedule) and Iowa Central Community College, whose unique setup makes it difficult for them to find a home.
And we haven't even mentioned the fact that the MAC and SCRC are pretty happy just doing their own thing, playing their conference schedule along with some challenge matches against each other, and waiting to see how the cookie crumbles. 
So for D1AA-level teams, we'll have an NCR postseason in the fall, and a CRAA-run postseason in the fall as well. We'll likely have a CRAA-run postseason in the spring, while some independent conference will run their own thing, which might, or might not, piggy-back off CRAA's efforts. What this means is there is no way to have a D1AA national champion, but it certainly makes doing the rankings more interesting.
The Elephant on the Pitch
The elephant in the room, or on the rugby pitch, is, of course, 7s. When you have a situation where it's going to be very difficult for NCR Team A to play USA Rugby Team B because USA Rugby won't sanction that game. That makes things complicated in 15s games, but it's exponentially more difficult in 7s tournaments. There will be a multi-divisional 7s collegiate event under CRAA in the spring. There will also be an NCR event, probably multi-divisional, in the spring. Those could easily be separate and distinct and we could see some programs paying the double fees to play in those. 
But ... what about qualifier tournaments. We can envision a scenario where a regional college rugby tournament finds that it has to reject local teams because they're not members of USA Rugby. Or we could envision a scenario where referees aren't sure whether they are covered or sanctioned for a specific event. It could get very messy.
Buyer Beware
What college teams, especially those led by student administrations, need to know is that you have to do your due diligence. Don't just take what one person tells you at face value, but call around, ask around, and find out what are the ramifications of joining any one organization. Be prepared to hear someone say "no" to you. 
What should fans do? Keep coming back to GRR. We'll try to make sense of it all and let you know why some teams aren't in a specific playoff, and what it all means. Just as soon as we know ...