Week 8 GRR Boys Single-School Rankings
Week 8 GRR Boys Single-School Rankings
St. Thomas Aquinas won two games against ranked opponents over the weekend. Mark Jurczak photo.
Herriman could easily have retained #1 status after beating Riverton, but that wasn't a very close game, while Xavier was busy playing yet another highly-ranked team, and winning..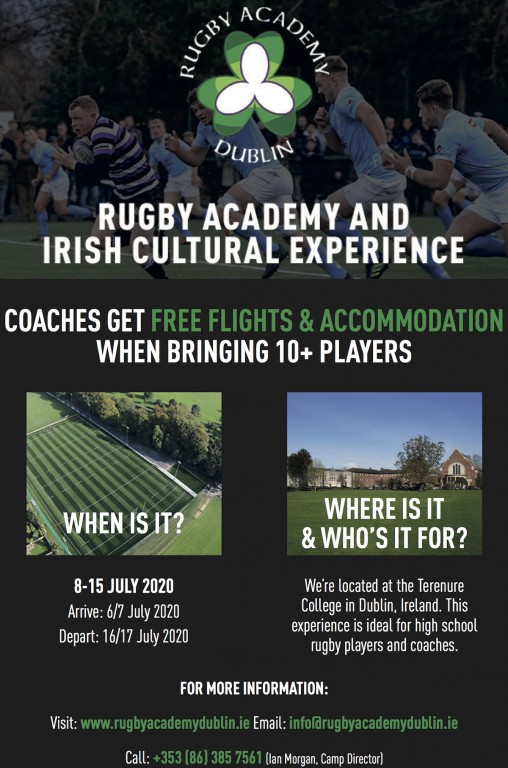 And right now it's about playing those games that allow us to measure your quality. Xavier has beaten three ranked teams in quick succession, and with De La Salle idle this week, and with Jesuit and Gonzaga having lost recently (and, in Gonzaga's case, twice in a row), our option was to keep most everything as it was, or reexamine everyone and look for a new #1.
We took option 2.
Gonzaga and Jesuit dropping is good news, because it's important for the health of the single-school game to disspell the idea that they are invincible. They aren't. But ... don't count either program out. They don't get rattled, they figure out what they need to figure out, and very few teams have the depth they do when it comes to performing at the National Championships.
Invitations Sent For 2020 Boys HS National Championships
More highlights: Wando moves up eight spots after a pretty good showing at the Carolina Ruggerfest. St. Thomas Aquinas beat a very good Germantown team, and also beat Penn (!). 
Now, these games are meaningful, but they are also shortened preseason games. So while we move STA past Penn, and Wando up to #21, they still have work to do to stay there.
Joining the Top 50 is Notre Dame de la Salette, which beat ranked St. Louis University High, and Detroit Central Catholic, which beat a team, St. Thomas (Houston), that we had been ready to rank pending on more good result. In the end it was Detroit Catholic on tour that logged the needed result.
We welcome Rugby Academy Dublin, a residential summer rugby camp based in Ireland, as a sponsor of our High School Rankings. 
Click on the ad image for more details, and when you sign up, please list Goff Rugby Report as your referring coach. 
So ... click, read, and if you like the idea, go there and say Goff Rugby Report sent you.
Goff Rugby Report Boys Single-School Rankings Week 8

Rank
Prev
Team
Notes
1
6
Xavier (NY)
Beat Fort Hunt (C4)
2
1
Herriman (UT)
Beat Riverton
3
2
De La Salle (CA)
 
4
5
Sacramento Jesuit (CA)
Beat St. Augustine (9)
5
3
St. Ignatius (OH)
 
6
9
St. Augustine (CA)
Lost to Jesuit (5)
7
4
Gonzaga (DC)
Lost to Raleigh Redhawks (C20)
8
8
Carlsbad HS (CA)
 
9
11
St. Edward (OH)
Lost to Royal Irish (C3)
10
18
St. Thomas Aquinas (KS)
Beat Penn (7), Germantown (C11)
11
7
Penn (IN)
Lost to Aquinas (18), Beat KC (C16)
12
10
Greenwich (CT)
 
13
12
Fishers (IN)
 
14
13
Gregory the Great (PA)
 
15
14
Regis Jesuit (CO)
Beat Falcons
16
15
East HS (CO)
Beat PAC
17
16
St. Joe's Prep (PA)
 
18
17
Servite (CA)
 
19
19
Rocky Mountain (ID)
Beat Mano
20
20
San Clemente (CA)
 
21
29
Wando (SC)
Beat Media, Richmond, lost to Raleigh
22
21
Bixby (OK)
Beat Little Rock
23
22
Cathedral Catholic (CA)
 
24
23
Torrey Pines (CA)
 
25
25
Brother Rice (IL)
 
Goff Rugby Report Boys Single-School Rankings Week 8

26
28
Neuqua (IL)
Lost to Badger Acad., Charlotte (C2), Beat Hudson
27
30
Providence Panthers (NC)
 
28
31
Georgetown Prep (DC)
Beat Malvern Prep
29
32
East HS (UT)
Beat SLV
30
37
Lake Travis (TX)
Beat Rock Rugby
31
34
Westlake (TX)
Beat Dallas Jesuit (36)
32
33
Marquette HS (WI)
 
33
35
Good Counsel (MD)
 
34
36
Dallas Jesuit (TX)
Lost to Westlake (34)
35
38
St. Augustine (NJ)
On Tour
36
39
Murrieta Valley (CA)
 
37
Unr
Notre Dame de la Salette (IL)
Beat SLUH (24)
38
43
Clayton (NC)
Beat Salesianum, West Carroll, South Greenville (C32)
39
40
La Jolla (CA)
 
40
41
Brownsburg (IN)
 
41
24
St. Louis U High (MO)
Lost to ND de la Salette
42
Unr
Detroit Central Catholic (MI)
Beat St. Thomas Houston
43
44
Charlotte Catholic (NC)
 
44
26
Cumberland Valley (PA)
 
45
45
Corona Centennial (CA)
 
46
46
St. John's Prep (MA)
 
47
27
Bishop Shanahan (PA)
Lost to West Shore (C50)
48
47
Westside (NE)
 
49
48
Belmont HS (MA)
 
50
49
Simsbury (CT)
 
Goff Rugby Report Boys Single-School Rankings Week 8