Smart Strategies Bolster US Rugby Foundation Reach, Fundraising
Smart Strategies Bolster US Rugby Foundation Reach, Fundraising
Madak developed the idea for the team tent concept and continues to execute it for USRF.
The US Rugby Foundation was looking to extend its reach, and found a business solution thanks to Madak Rugby; the result has been a boon to grassroots rugby.
The USRF approached Madak with several goals: to improve their online presence and digital marketing, to identify potential sponsors and growth initiatives, and to solidify their internal structure.
That was a lot to address, and the solution wasn't just in yelling a little louder, it was in having a smart plan.
This Rugby Business case study is brought to you by Madak Rugby.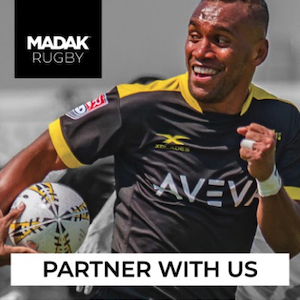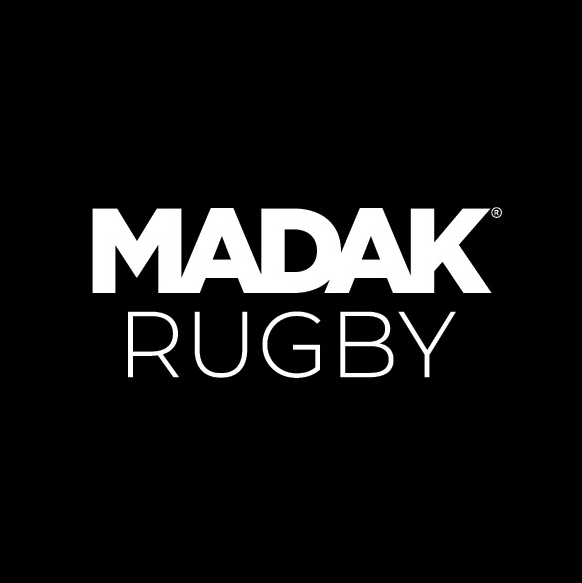 Madak Rugby works with businesses, organizations and teams to capture leads and turn their visitors into lifelong fans while getting the most out of their budget. From years of experience in rugby marketing, we know what it takes to build a rugby brand from the ground up. Madak empowers rugby organizations to reach new audiences and levels of success. Contact us today to level up your rugby brand and watch your fandom grow!
Looking to streamline USRF's digital strategy, Madak created a plan to clarify and promote their membership benefits, developed a tightly-focused email marketing campaign, and refreshed their online presence.
By creating a timeline for regular content posts on the USRF website (usrugbyfoundation.org) and also on social media, Madak could combine fresh content with an ad campaign strategy.
With a redesign of the website underway Madak was then able to bolster its content.
"Madak had a big hand in the redesign of our website," said USRF President and former USA National Team captain Brian Vizard. "It's still not the finished product but we've been able to add more content for all the things we have going on."
For example, the With You! podcast. 
"We focused on creating organic web traffic through relevant social media templates and content," said Adam Kopp, Madak CEO.
And certainly the podcast brought more and varied visitors to the site.
"Another feature of the Foundation that Madak has played a major role in is with our With You! podcast," added Vizard. "Through our podcast, we've been able to hear from some of our grant recipients and also the US Rugby Hall of Fame inductees. We are planning on making the podcast a routine fixture in the future."
The podcast is also tied into the With You! campaign, which drives fundraising to support various parts of grassroots rugby, including youth development, health and safety, pathways, and coaching and refereeing.
"They worked hand-in-hand with us on collateral material for our With You! campaign, be it written materials, testimonials or video presentations," explained Vizard.
Concepts
So it wasn't just mechanical stuff (like creating a brochure or making the website nicer); it was ideas. The podcast was an idea that Madak helped flesh out, and Madak also worked closely with the USRF to develop the Match Day Tents program.
This program provides youth teams with co-branded pop-up tents to be used during games, tournaments, and practices. Learn more here>>
It is a different way of helping teams over and above rugby equipment. The purpose of the tents is for rugby teams to have something during the season that adds to image on the pitch; a place for them to gather as a team and also to provide shelter on sunny or rainy days. 
The program was immediately successful with USRF giving out 40 tents in 2021. The tents are designed to include both the USRF logo and the team's logo so that both organizations can increase fan awareness.
To assist in executing this program, Madak handles the the design, color scheme, and logo placement for the teams as well as connecting with the tent vendor to facilitate delivery.
---
"USRF doubled their web engagement,
doubled their newsletter list,
and quadrupled their fundraising."
---
Results
Working with Madak, the US Rugby Foundation saw a more sustainable flow of donors. Madak rolled out the new assets and initiatives through Google Ads, and established a new method to track donations through a non-profit-oriented customer relationship management database.
As a result, USRF doubled their web engagement, doubled their newsletter list, and quadrupled their fundraising. 
"Madak has helped take the US Rugby Foundation to the next level," said Vizard. "And they've certainly assisted me as the only employee of the organization. They've improved the look of our newsletters and with their assistance, we've been able to send off more newsletters than we ever have in the past. The more Madak helps in spreading the word about the US Rugby Foundation and how we are trying to do our part to support the game in the States, the better it is for all who are involved in the game, especially at the grassroots level."