Rugby Oregon Kicks Off Fall 7s
Rugby Oregon Kicks Off Fall 7s
This photo is from Rugby Oregon's fall 2019 action.
Rugby Oregon kicked off its fall 7s this past weekend with brackets for both boys and girls.
In the girls competition, the bracket was well-attended and the games were competitive throughout. The opener between Newberg and Reynolds went to the Newberg Lady Tigers, but it wasn't a walkover as Reynolds held Newberg to just two tries in a 10-5 results.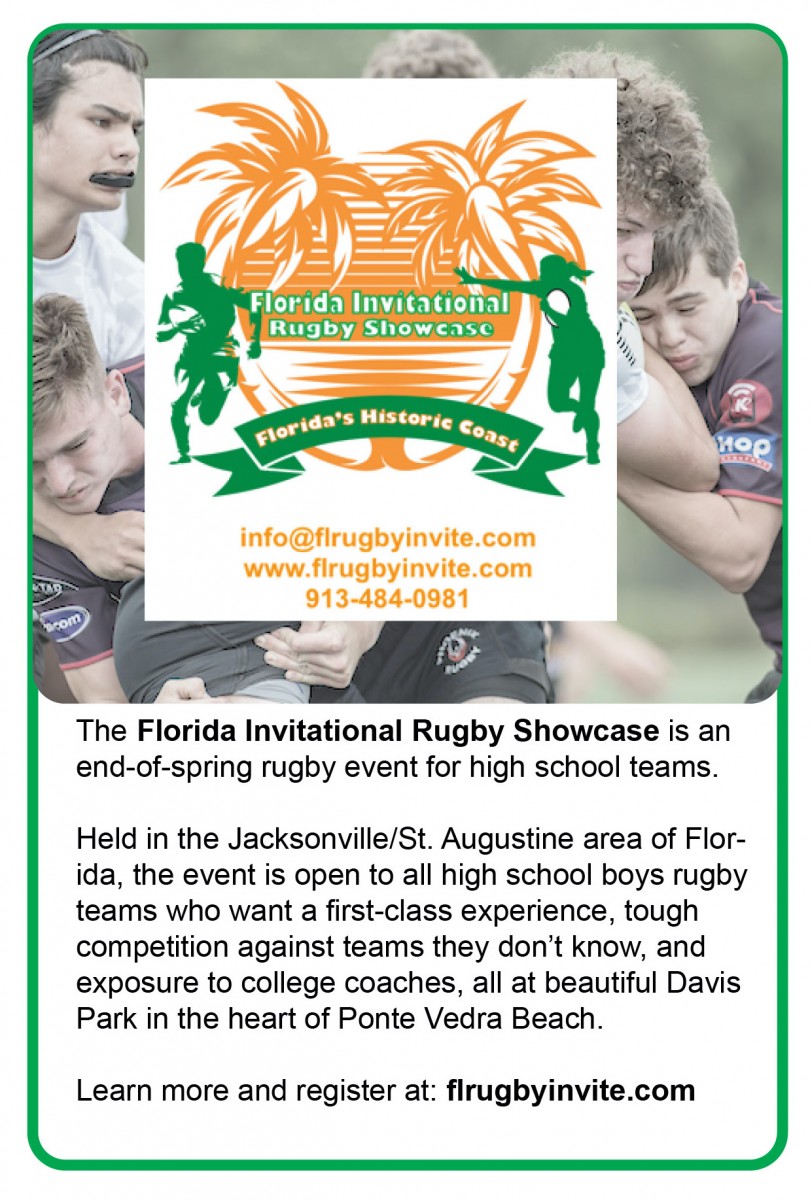 The Valley Panthers and the Salem Snapping Turtles faced off next, with Valley winning 19-12 in a game where Salem challenged the Panthers. A fresh East County/Grackles team overcame Newberg 29-15 in a game where both teams showed some nice pace.
The Valley Panthers then return to the field to shut out the Reynolds Lady Raiders 46-0 in probably the Panthers' best game of the day. Salem took on the East County/Grackles, with Salem coming away 30-12 victors. Valley Panthers finished their day by defeating Newberg 29-14, going 3-0 on the day. Salem was right there, going 1-1, and The Snapping Turtles finished their day with a 20-0 win over Reynolds getting them to 2-1.
The boys bracket was smaller, with many of the boys teams in the state opting not to compete with football. However, we did see Eastside Black go 2-0, beating Eastside Pink and Westside/Lincoln (21-7 and 31-12). Eastside Pink defeated Westside/Lincoln 29-12.
More important than the results, perhaps, was just that the teams got on the field and back into the regular schedule of fall 7s.
"The quality of rugby exceeded all of our expectations," said Eastside Head Coach Michael Swiericzuk, who is blessed with high numbers this year. "Overall, the registered numbers are low compared to pre-COVID years, but players who are coming out are the diehard eager rugby players, and many have been at it for years."
Eastside's experience helped them along with Harry Moore, Kelekolio Takau, William Weir, and Brett Ebert all playing well and showing improvement. Another senior, Tabor Ketrenos, was a a bit of a breakout player in the weekend as he is new to the game but scored four tries. His tries weren't just athletic breakaways, but smart reading of the flow of the game and coming in as a support runner.
Eastside performed well despite being without Liam Herring, who has been one of their best performers. Moore was there and, like Herring, showed skill, athleticism, and a strong understanding of the game.
"The plan this fall is to raise the level of fundamental skills across the squad," said Swiericzuk. "We currently have a wide variation in skills and ages for players attending practices and games; from first-timers to seniors who only played in their freshman year, and returning pre-Covid players who haven't played since preseason 2020. We even have some middle schoolers who are just attending practices and want to improve their game."
It's a big job to keep everyone together with such a wide range of skills and experience, but Swiericzuk said once they get the right practice activities going they are able to keep everyone moving.