Rugby Kick-Starting in NC, SoCal This Weekend
Rugby Kick-Starting in NC, SoCal This Weekend
South Meck, in black and red, takes on Charlotte Catholic under the lights. Photo courtesy South Meck Rugby Instagram.
The first full weekend in January has some high school rugby already going on and here's a quick rundown of what's been going on.
In the Carolinas the split of divisions accommodates full single-school teams (Carolinas School Leagues Heat Up in Winter), and teams aspiring to be single-school. The Big Game of the weekend was South Meck over Charlotte Catholic 25-24. South Meck is now 3-0 and has to take a lot of confidence from that win.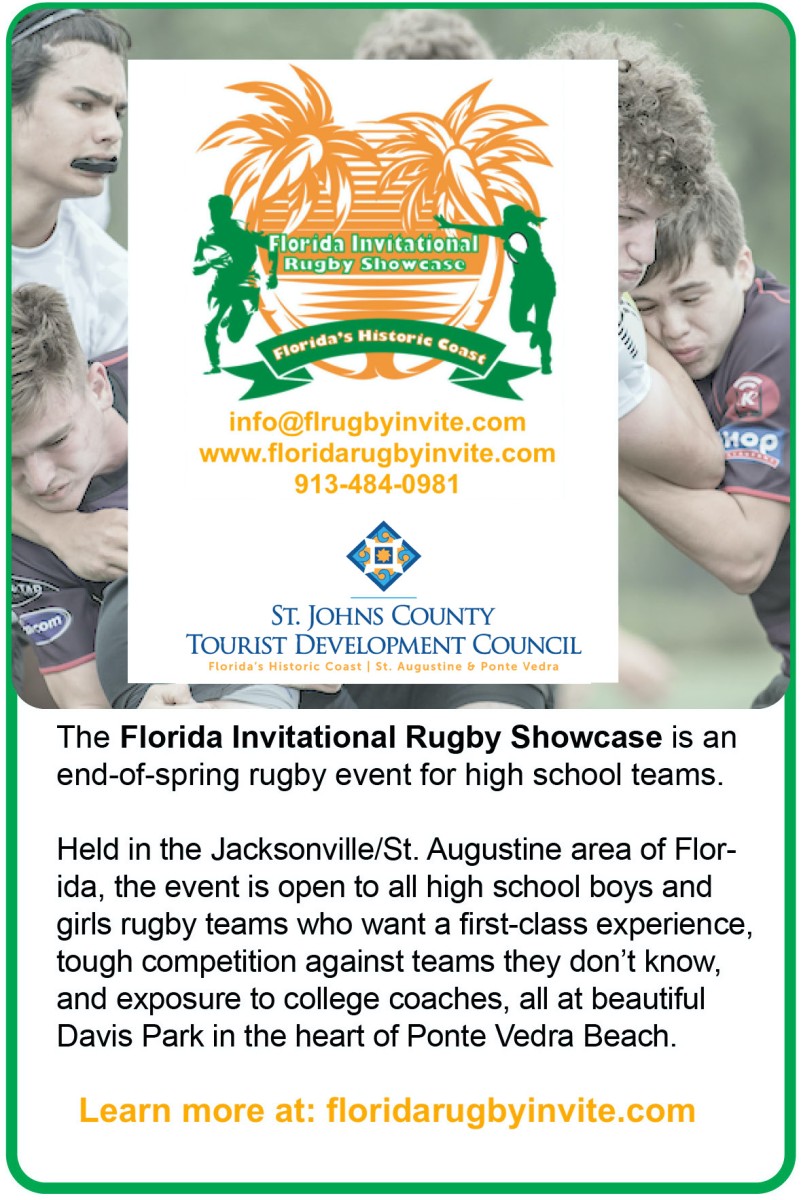 Koen Webb sealed it for South Meck, kicking two late penalty goals to turn a 24-19 deficit into a 25-24 advantage. Catholic gets the bonus points for four tries and a close loss, so they take something out of what losing coach Justin Whitrow called "an epic contest."
Charlotte Catholic did play without captain Adam Caple but did get some good work from Mick Keough, Michael Egan, and Grant Bennett. 
"At the end of the game a one point margin for either team would have certainly been fair, this week just wasn't our week," said Whitrow.
In NC and elsewhere the speedy spread of the Omicron variant of COVID has seen several players test positive and thus forcing a few forfeits. As the season progresses we will likely see that happen less and less, and that will bode well for the latter parts of the season.
In Southern California the leagues are split up with a SCIRF league, the D1 Single-School league run by SoCal Youth Rugby, and then a D1 Single-School open league. Once again COVID issues mean some teams are battling for depth, but the games have started.
Carlsbad HS won big over Westview but that was less a reflection on Westview being a poor rugby team and more a reflection of numbers. Meanwhile San Clemente pipped Torrey Pines 26-22 in an exciting, back-and-forth game.
Both teams are a bit stretched on depth at the moment but it's a good rivalry and the game could have gone either way.
In the SCIRF Fallbrook opened their comeback season with a win over Cathedral Catholic (Big Result in SCIRF Opener), while the St. Augustine vs Mira Costa game was postponed due to COVID. The Gold division has Coronado starting its defense of its 2021 title.
And in Florida ... well they haven't started yet but they will be in action in two weeks, with a slate of four games in what has often been a really competitive conference.