EIRA Player Spotlight - Kyle and Ethan Van Tonder
EIRA Player Spotlight - Kyle and Ethan Van Tonder
Kyle Van Tonder in action for Rocky Mountain. Jeff Stiles photo.
The Las Vegas Invitational is certainly a behemoth of an event, and it's hard to stand out there simply because of the vast number of teams and players involved - of course it helps if you team up.
Take the Van Tonder brothers, for example. The brothers out of Idaho helped two separate teams win championships at the LVI.
Photos Jeff Stiles and courtesy EIRA.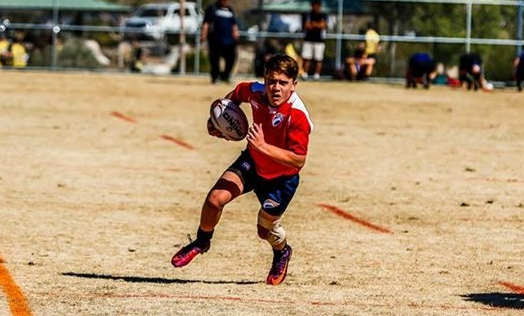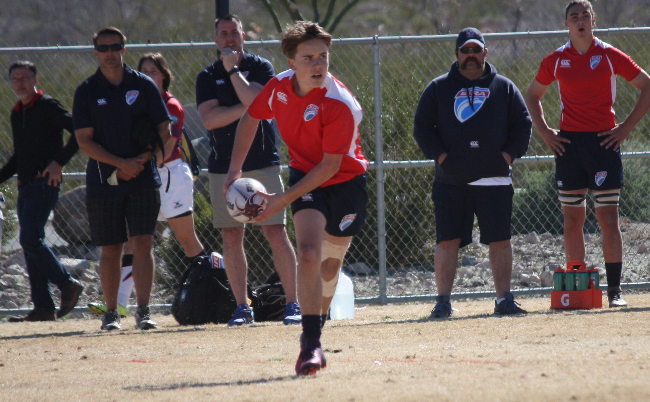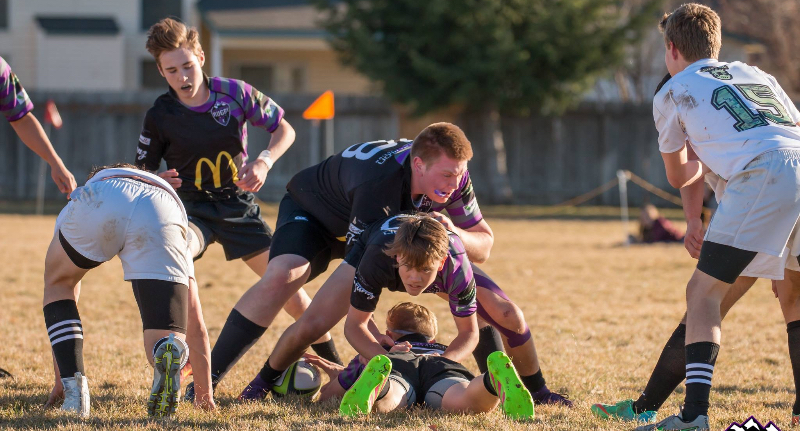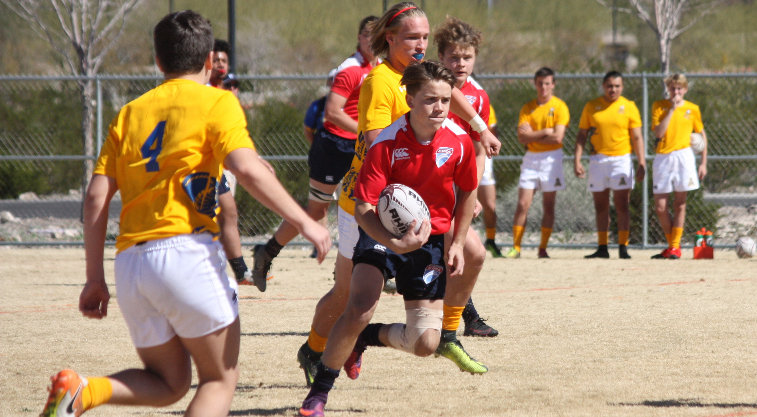 Older brother Kyle helped the Eagle Impact Rugby Academy U18s win the Boys Elite 7s, beating Taniwha of New Zealand in the final. Younger brother Ethan was a key player for the EIRA U16s team that won the U16 Boys 7s bracket against Atlantis.
Both players were instrumental to their teams' success, and showed once again they are players to watch. 
The smooth-running fullback Kyle is an accomplished football player as well, but the brothers' South African connections have kept them wedded to rugby. Kyle and Ethan's parents, Wesley and Belinda, are South African, but the boys were born in the USA.
"They are fully American, but everywhere they go they're called the South African boys, so they embrace it," said Wesley. "They're proud to be Americans but like the title of 'South African boys' because it gives them a bit of an edge."
Kyle came to prominence as a young player at Danville in Northern California before the family moved to Idaho. Now playing with Rocky Mountain, Kyle is the fullback and Ethan, a freshman, is the scrumhalf.
Wesley Van Tonder has taken over as Head Coach while Kirk Pulver is taking a year off, and Belinda is running the administrative aspects of the team. Wesley told Goff Rugby Report that he was loathe to start Ethan, but the young scrumhalf understand the game so well. This past weekend, they both helped Rocky Mountain to a 50-10 victory over the Renegades.
Kyle Van Tonder scored 28 points and was named player of the game, while Ethan helped the backline launch his brother and others into gaps. It is no surprise that the EIRA teams did so well, and that Rocky Mountain is a major contender in Idaho.
Eagle Impact Rugby Academy Coaching Director Salty Thompson said the Van Tonder brothers are different, but equally driven - as evidenced by their outstanding fitness scores in the HS All American camp.
"Both are talented and committed to playing at a top level," said Thompson. "They are two different players. Kyle is more direct in his running while Ethan is a stepper, a more elusive player. But they are good for each other. Ethan is chasing Kyle and trying to outdo him, while Kyle is setting the path as the older brother."
And we decided to make them both our Eagle Impact Rugby Academy Player Spotlight for this week.