Does CRC Women's Tournament Have a Dark Horse?
Does CRC Women's Tournament Have a Dark Horse?
Davenport women could be a surprise.
The Women's CRC in New Orleans may well be a foregone conclusion in terms of who makes the final, but we could have a dark horse or two.
Lindenwood's 15s team has been dominant this season, and while that doesn't necessarily mean the Lions will roll through a 7s tournament, history tells us that Lindenwood, paced by MA Sorensen Award-winner Richelle Stephens, will be fully prepared.
Life University, despite being somewhat behind Lindenwood in 15s (they lost to Lindenwood in the D1 Elite 15s final 54-12), has more of a 7s track record this season. It was Life that sent two teams to the Tropical 7s and the only game either lost was to the other Life team. Four Life players spent the fall in residency with ARPTC, while they have talent throughout.
Is there a team that could unseat them? Even with the bye games going to teams other than Life and Lindenwood—Iowa State, Iowa—the big two Ls are favored. Iowa State, Northern Iowa, and Wayne State all have the ability to surprise.
UNI and Wayne State faced off in a regional tournament in April and UNI won 20-19, so you know those two are fairly close. UNI, led by Maggie Burns and Tatyana Reed, is quick and physical.
But ... but ... there is one more team to keep an eye on. Davenport had a pretty useful 15s season this spring. They lost to Life 29-14, beat West Chester, Lander, and twice Notre Dame College. They've been working on 7s since then.
Of course, it can't be that straightforward. COVID actually slammed the Davenport team right after that last NDC game. They had to go into lockdown. However, they are out of it and playing and have had eight days of intense preparation.
The concern for Head Coach Greg Teliczan will be fitness. If it's there then they are the dark horse.
But what Teliczan does say is that it's the fastest team he's had in a while. That pace, along with a good system and some game experience, could make Davenport very dangerous.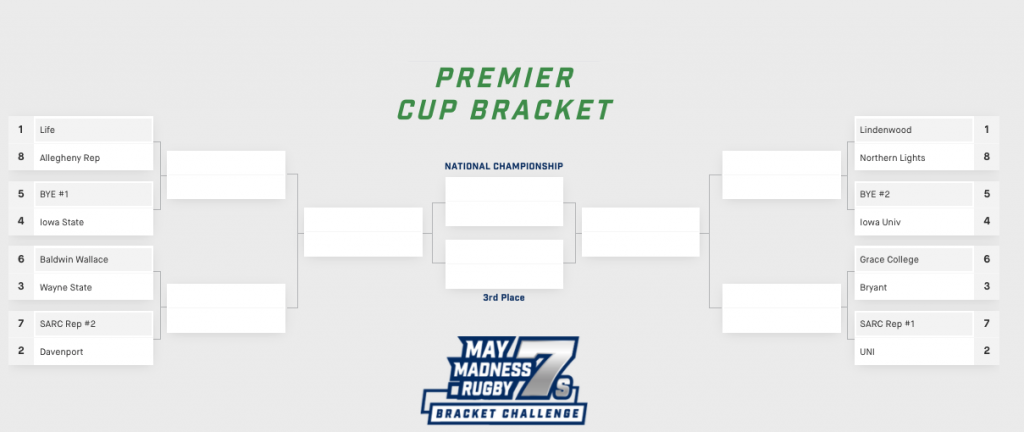 The CRC will be shown live on The Rugby Channel and also on the USA 7s Facebook Page.