A Closer Look at Arizona's West Coast 7s Win
A Closer Look at Arizona's West Coast 7s Win
Early on in the West Coast 7s at Treasure Island, Arizona was losing.
It was, in fact, the first game of the tournament for both Arizona and San Diego State, and at halftime, down 10-0, the Wildcats had to be wondering where they would end up in the pecking order.
As it turned out, the won the entire tournament.
Photos Dan Bandoni.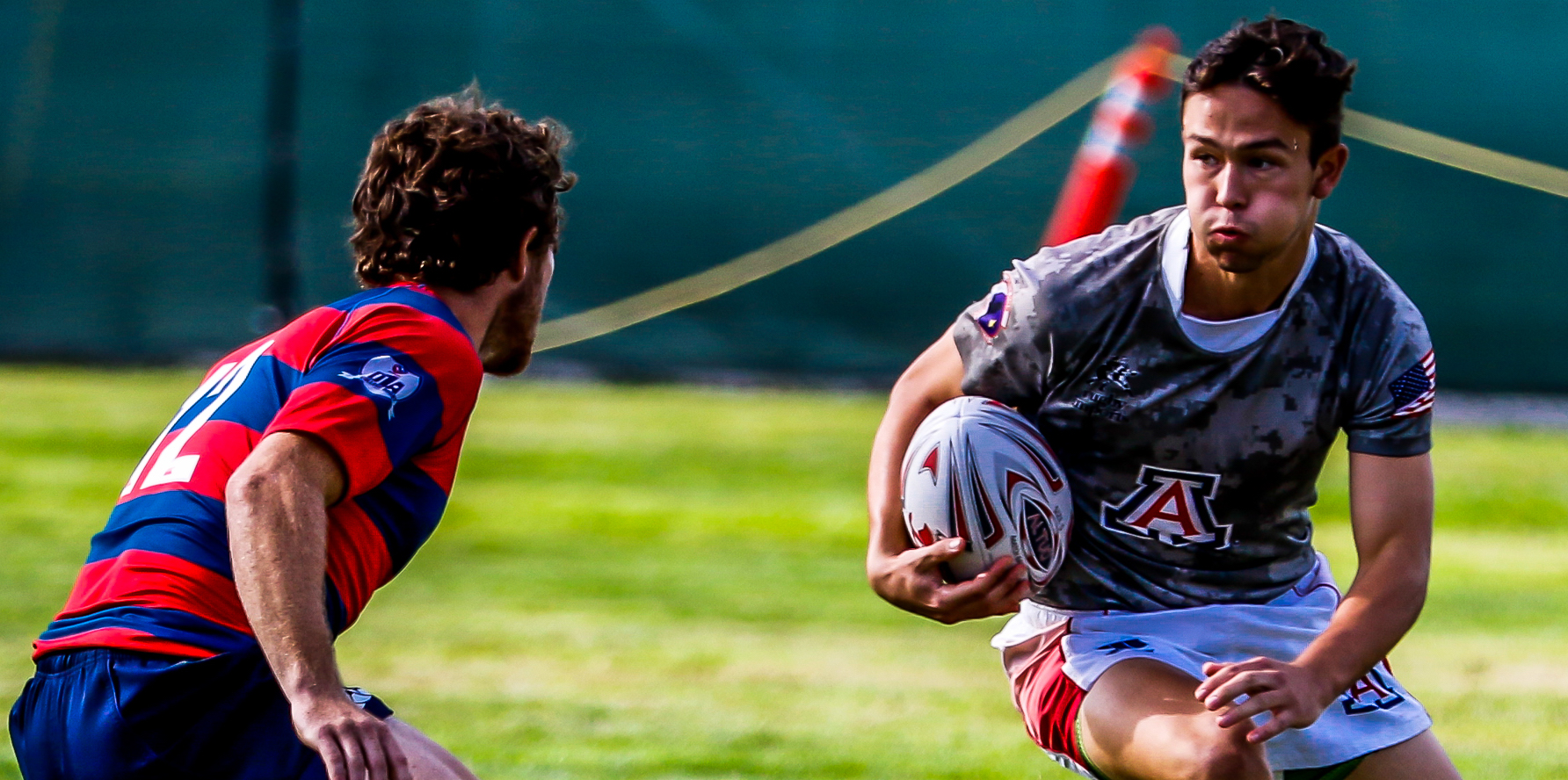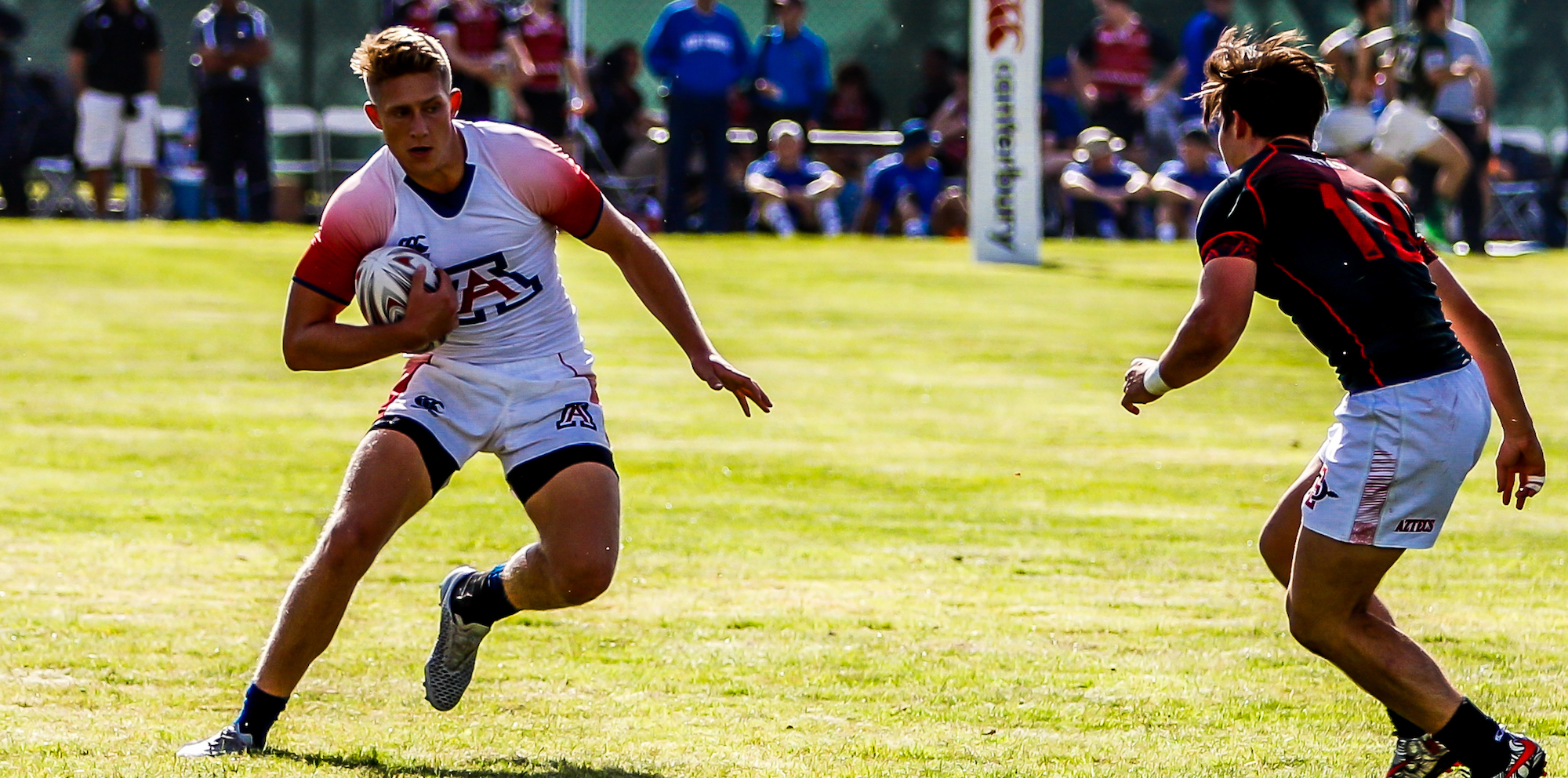 "This was our first tournament of the fall, while most of the other teams had played at least one," said Arizona Head Coach Sean Duffy. "So it took a while for us to settle down and get into the flow of playing competitive 7s. And this was a tough tournament to do it in, because every teams was strong."
Arizona came back to win that opener against SD State, and after a forfeit win over UC Santa Barbara (a late cancelation), they face off with Saint Mary's.
"You might think we benefited from not having to play that second game, but we didn't," said Duffy. "We needed that game. We hadn't had much competition and we certainly didn't know what kind of depth we had."
Still, they handled it, and, surprisingly, defeated a very strong Saint Mary's team. The key for Arizona in that game, and what would be crucial in the final, was patience. The Gaels make their tackles. And after that, they make their tackles. So a team has to be patient and prepared to work for every meter. Arizona did that.
So on to the quarterfinals, where Duffy ran on a lineup that hadn't starts on Saturday. They still defeated Western Washington - a very dangerous Western Washington team - and that was a boost to Wildcat morale.
"We new we had a good starting lineup and that we were seven deep," said Duffy. "But after that game we learned we were 12 deep. That was important. Last spring at the CRC we ran out of gas. So to have that depth was important to us."
In the semis, Arizona would have expected to meet Cal, but UC Davis powered over a very skilled but young Cal team. That set up a Wildcats v Aggies game where the emotion and intensity of that quarterfinal produced a bit of a let-down in the semis for Davis. The Aggies made mistakes - notably messing up two prime penalty opportunities - and Arizona won 14-5.
And on to the final, where the Wildcats weathered a torrid attacking series by Saint Mary's. Two times - at least - the Gaels looked like they were going to score only to have cover defense race in to stop it.
"Defense is very important in 7s," said Duffy. "And I think it can be overlooked."
After weathering the storm, Arizona was patient. Players made some breaks, but didn't try to do too much. Kyle Rogers distributed smartly, and Ryan Hudson broke through for one, and then another. Arizona led 14-0.
"We talked about it at halftime, about how we knew Saint Mary's was going to come back," said Duffy, who saw players who don't normally speak up put a charge into the players. "We expected it. Because we expected it, when they did come back and tie it up, our guys were relaxed. I have never seen them so calm."
It took a very long time for Arizona to work their way down to the Saint Mary's lone. Along the way the Gaels got a yellow card for a high tackle, and then another yellow card (possibly for killing the ball). Still the Gaels held, and even poached the ball in a ruck right on the goal line. Saint Mary's survived being down to five men, and got back to six. At that time, they had a penalty that they might have chosen to kick to touch. Instead, they ran it from their own tryline - so typical of the Gaels - and Arizona got the ball back, found some room, and Ben Joseph was over.
In the end, then it as just all so close. But somehow, despite not being all that seasoned this fall, Arizona won the tournament, and set themselves up nicely for the PAC 12 7s they will host in a few weeks.
For Duffy, he found out that his young players are getting a little bit older and wiser, and that's good news for a program where almost half of their players are freshmen.
Game 1 vs San Diego State- W 14-10
Tries: Mantell, Scoular
Conversions: Dempsey- 2/2
Game 2 vs UC-Santa Barbara- W (Forfeit)
Game 3 vs Saint Mary's- W 5-0
Tries: Scoular
Conversions: Dempsey- 0/1
Cup Quarterfinal vs Western Washington- W 17-0
Tries: Grigoriou, Hedge, Miller
Conversions: Grigoriou- 1/3
Cup Semifinal vs UC-Davis- W 14-5
Tries: Scoular, B. Joseph
Conversions: Dempsey- 2/2
Cup Final vs Saint Mary's- W 19-14
Tries: Hudson (2), B. Joseph
Conversions: Grigoriou- 1/2, Dempsey- 1/1