White Horse Girls Dominating in Pa. HS 7s
White Horse Girls Dominating in Pa. HS 7s
Captain Alex DiMarco on the charge for White Horse.
The White Horse (Pa.) girsl team has been tearing it up in fall 7s this year in Pennsylvania.
The second-year team won the state DII 15s title this past spring, and will be moving up to DI next spring. The Fall 7s lumps all the DI and DII teams together, and it's been a good transition for White Horse. Their defense has been almost perfect, and is undefeated in four tournaments so far.
Ramsey is a dangerous attacker for White Horse.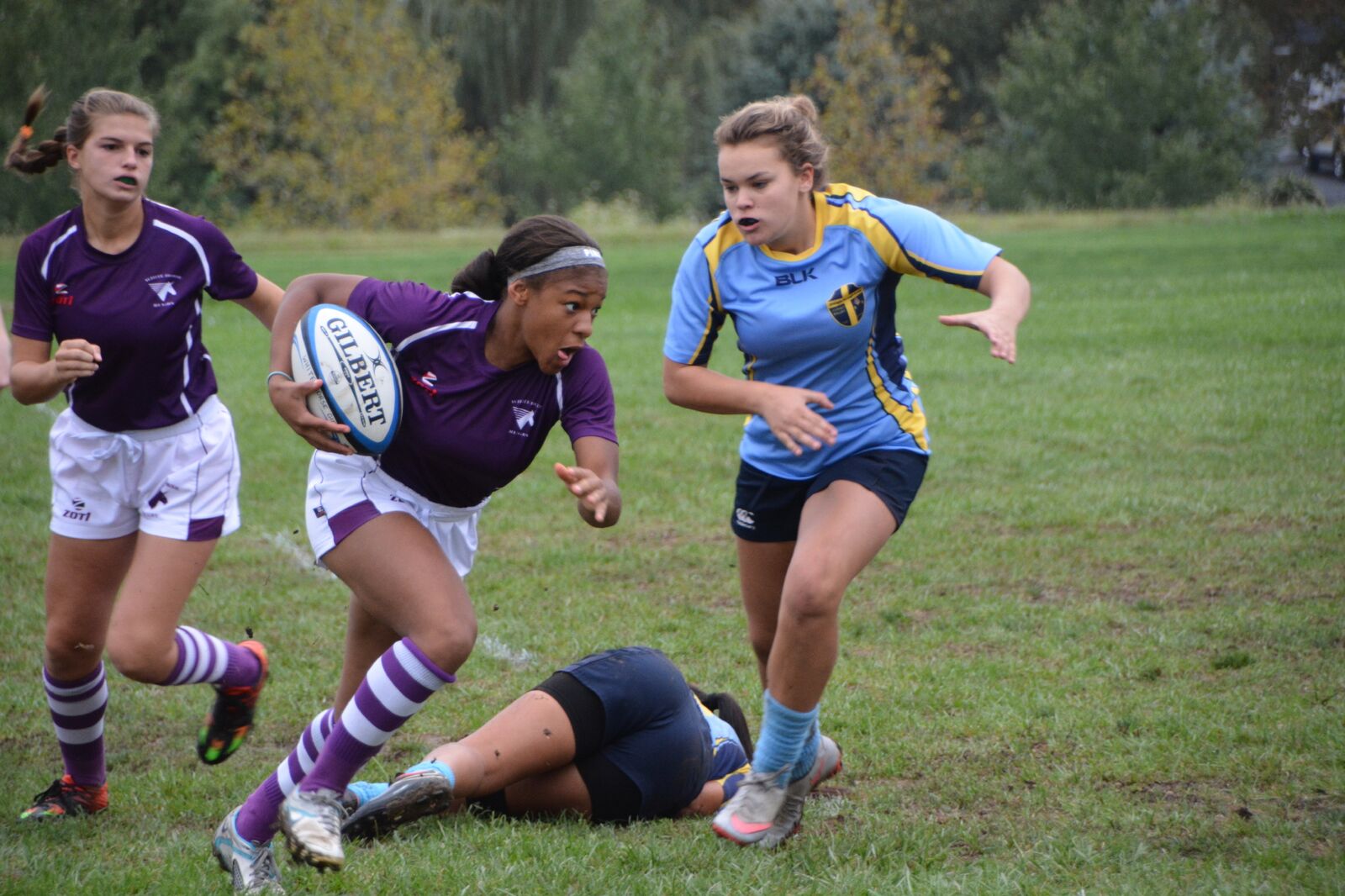 White Horse also played in a tournament in New Jersey, and beat both Blaze/Morris and Play Rugby in pool play before losing to Blaze/Morris in the final. Club president Wayne DiMarco said that game was the team's most valuable of the fall.
"They had us on our heels the entire game and controlled the ball for about 12 minutes. It was a great learning opportunity for our new girls," he said.
The White Horse team is led by Girls HS All American and Atlantis player Alex DiMarco, who is also the captain, and speedy Ariana Ramsey, who also plays for Atlantis. Another Atlantis alum, Alex Pipkin, has shown well, while Maitlin Combs, Haley Parker, Kelli Moodie, Jacqueline Smith, Abby Hogan, and Kaleena Czajkowski ahs all played well.
Despite being only in their second year, the team has 24 girls playing 7s this fall.
Atlantis has had a big influence on this team, with players bringing back some of the elite programs training methods and approach.
"We coach the Atlantis style of playing 7s, said Wayne DiMarco. "We play very strong defense. Our girls understand our system, our patterns, and what we are trying to accomplish. It's been extremely rewarding watching them develop."
The state 7s championship looms in two weeks, and White Horse certainly is among the favorites.