Wando Wins SC DI and DII
Wando High School took home two state championships Saturday as their varsity side took the South Carolina DI title, and the 2nd side won the DII final.
Photos by Jamie Kingdom. Wando in maroon, and South Greenville in white.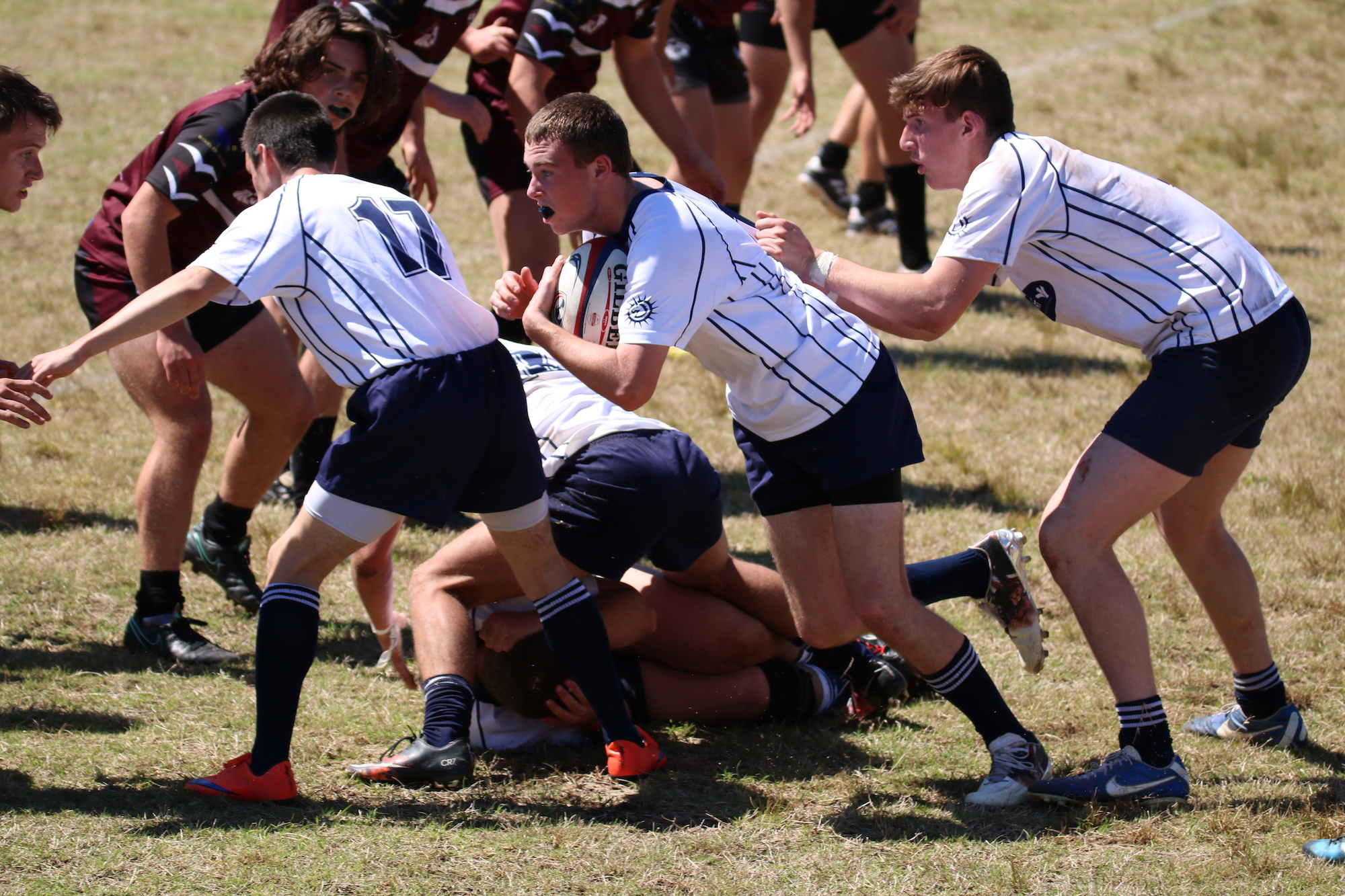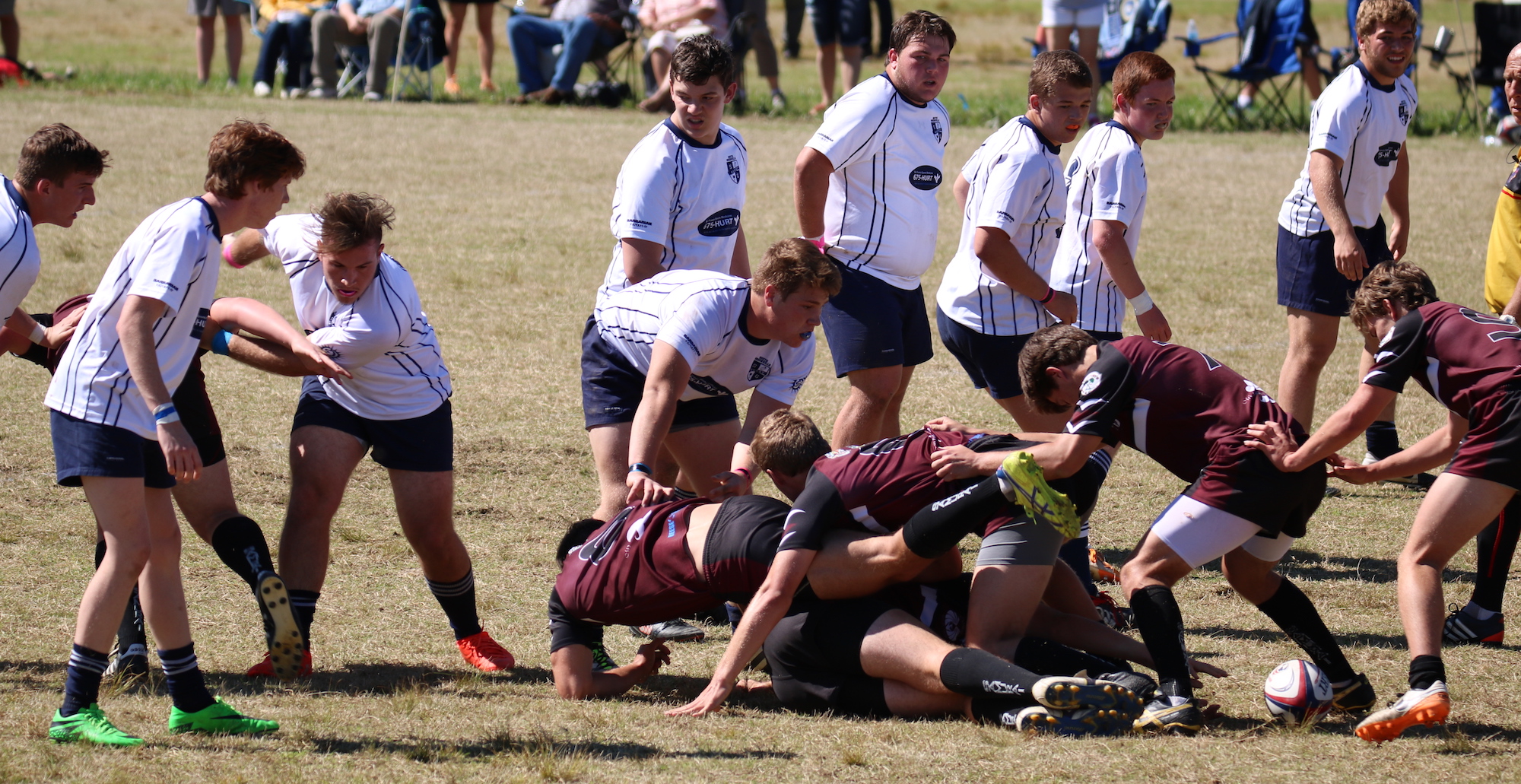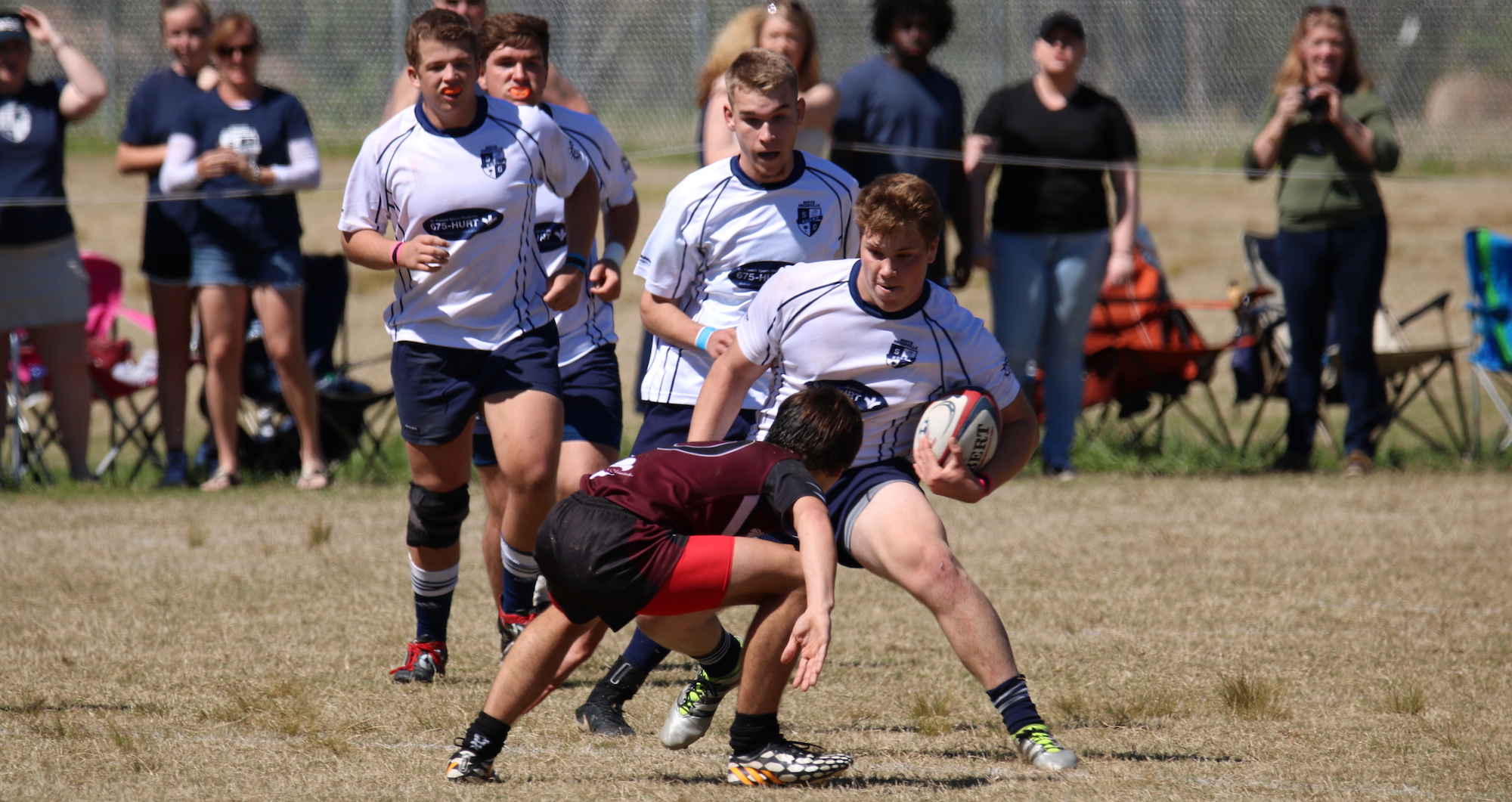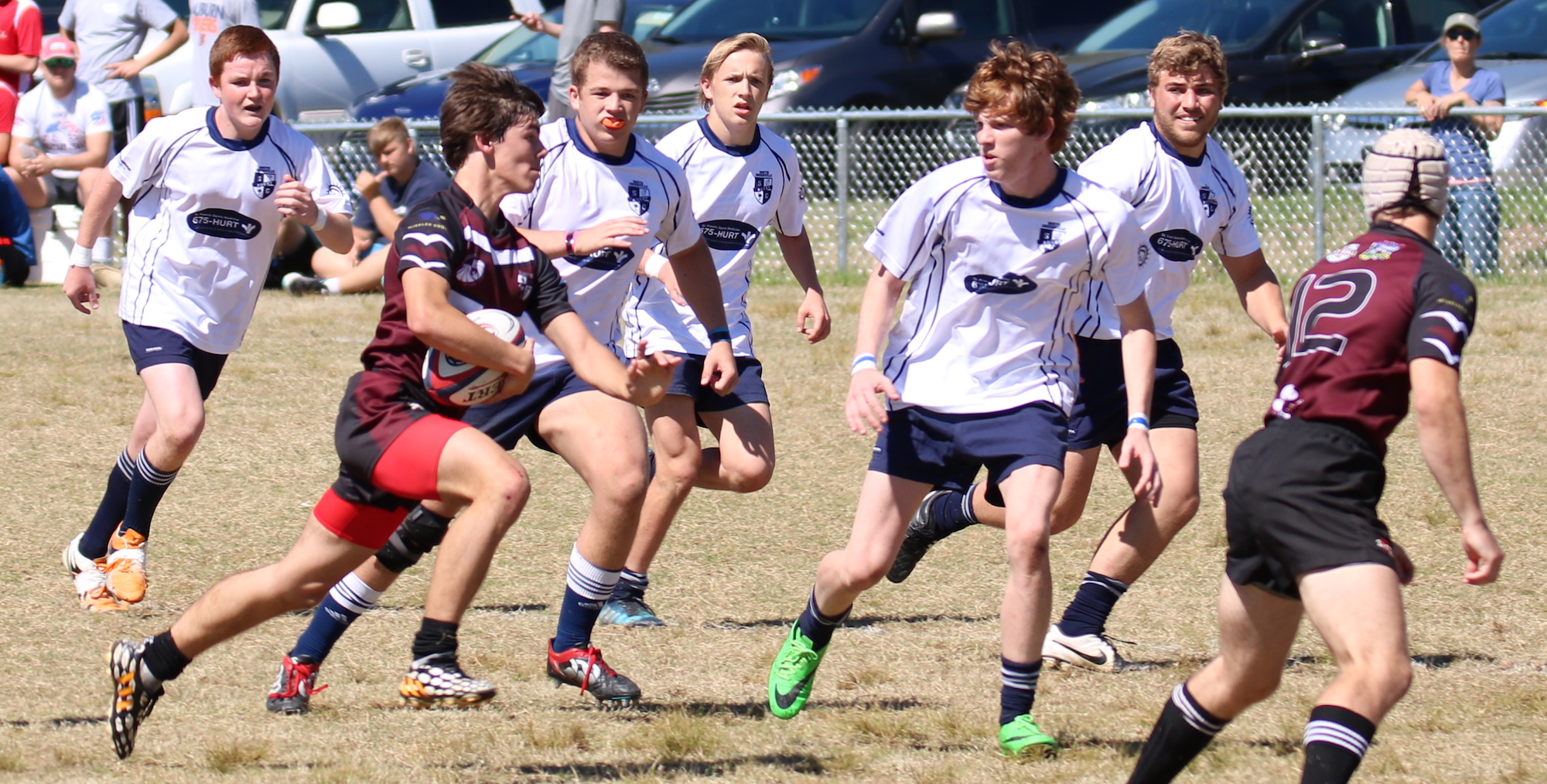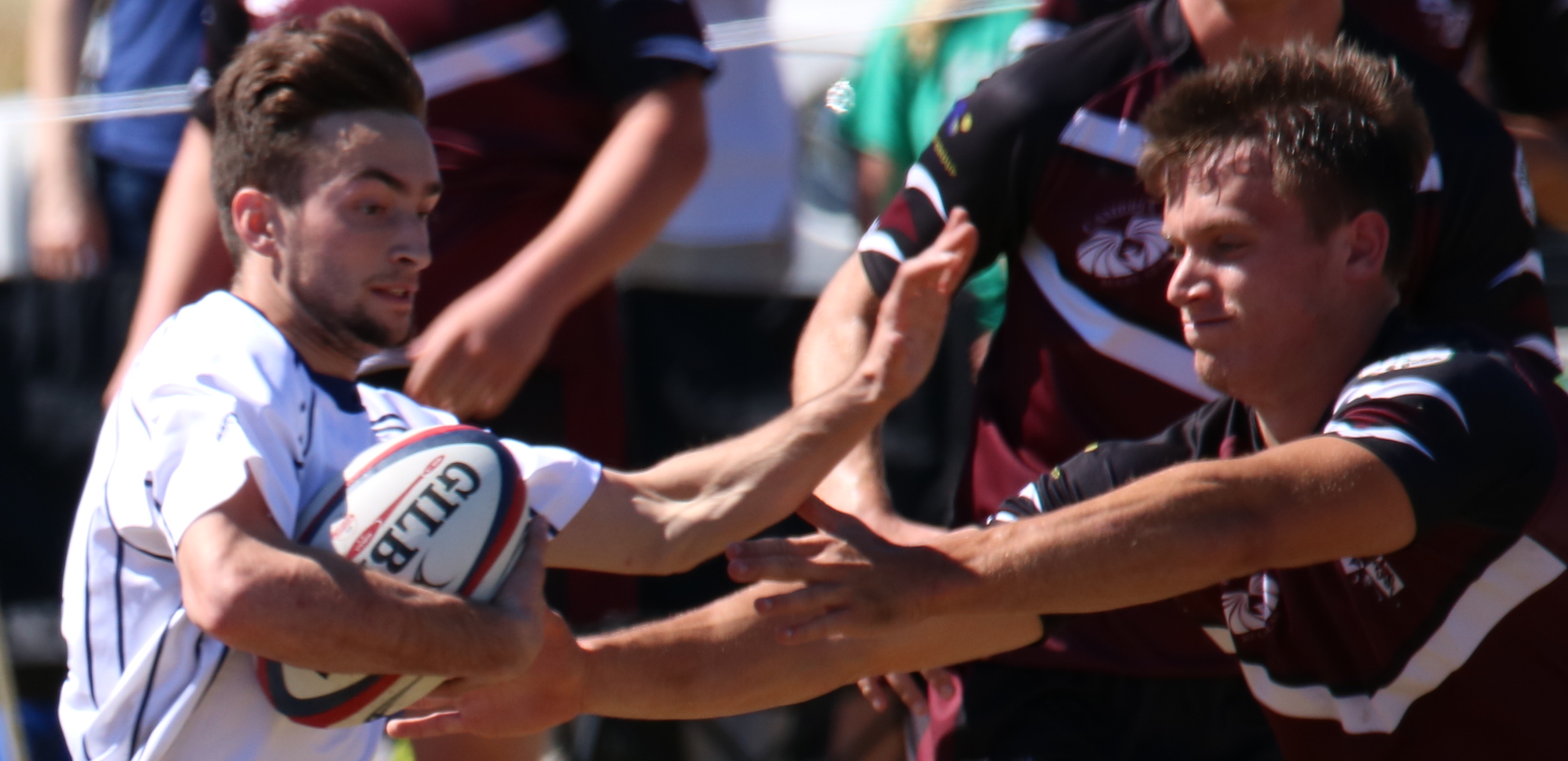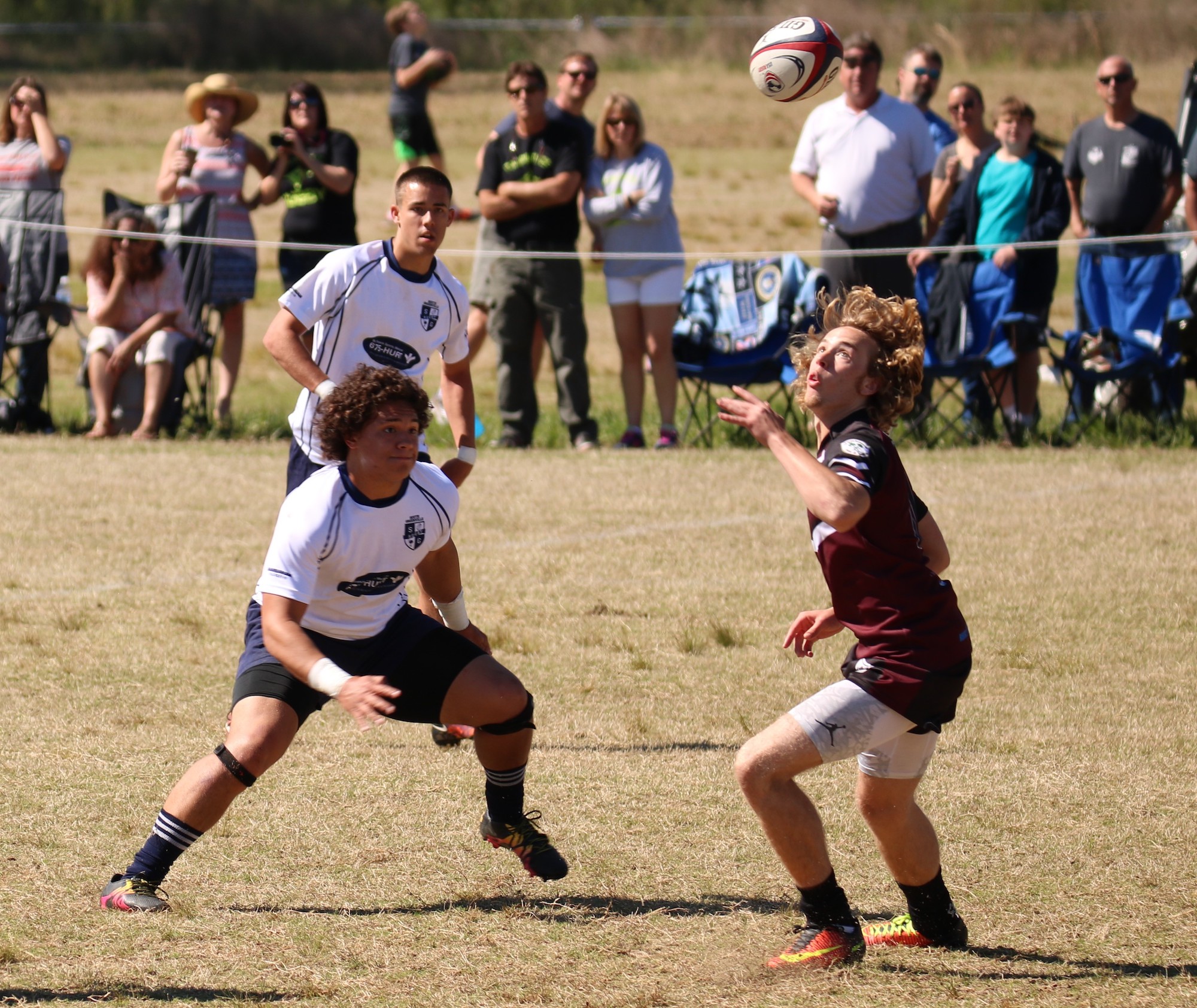 In the DI final, Wando had all they could hand with South Greenville, edging their longtime rivals South Greenville  Wando A won 14-12 over South Greenville.
South Greenville got on the board first, working their way down to the Wando line and then seeing flanker Chris Barnes pick up and surge over for a 5-0 lead.
On the ensuing kickoff, Wando immediately recovered possession and scored - taking about 30 seconds to tie it up, and then take the lead 7-5 with scrumhalf Charlie van Vliet getting the try and the conversion. The teams battled back and forth, but the 7-5 score held until halftime.
"They have a big forward pack, and our forwards might be smaller, but they're strong," said South Greenville Head Coach Phil Weston. "They like to get the ball out quickly and run their forwards in the backline, but we were ready for them and defended pretty well."
The last time these two teams met it was a 12-7 Wando victory, and this game looked to be a similar defensive battle. 
In the second half, lock Joe Griffin powered over, and van Vliet, who has been as good a clutch kicker in high school rugby as you'd want the last couple of seasons, hit the crucial conversion to put Wando up two scores at 14-5. South Greenville had their chances, and put Wando under some considerable pressure. Wisely they opted for the penalty goal attempts to cut the deficit, but on a windy day, the kicks sailed wide. 
With six minutes to go Wando took a yellow card for an intentional knock-on. South Greenville pressured, and flyhalf Matt Shoemaker went over for a try, converted by Sid Shoop. But there wasn't enough time to get more, and Wando held on 14-12. Griffin and van Vliet shared player of the game honors for Wando, while flanker Johnny Carmichael, only a sophomore, was named the top performer for South Greenville.
Wando 14
Tries: Griffin, van Vliet
Convs: van Vliet 2

South Greenville 12
Tries: Barnes, Shoemaker
 Convs: Shoop

In the DII final. Wando B defeated Spring Hill 25-17. Wing Jack Frank scored four minutes into the game as the backs quickly spun the ball wide. Center Josh Novak scored off a crash ball to make it 10-0 midway through the first half, and fullback Michael Goodwin's try put Wando B up 15-0 at halftime.
With the subs coming on Wando continued the pace of the game and Daniel Brinson's penalty made it 18-0, and then flanker Ron Wilder scored a try for a 25-0 lead. Spring Hill started to put on some pressure late in the game and scored two tries to make it 25-12. But they had left it too late, and a try at the death closed the gap to 25-17, but that was it.
Ross Jaeger, Hampton Dennis, Jack Frank, and Jack van Vliet all shared the player-of-the-game honors.