Utah Boys 7s Week 2: Longtime Rivals Clash
Utah Boys 7s Week 2: Longtime Rivals Clash
Jack Larsen finds some space for Herriman. Photo Jayce Hansen.
Week 2 in Utah Youth Rugby's fall 7s is in the books with the combined United/Genesis team coming out on top.
Both United/Genesis and Herriman were unbeaten in pool play. Herriman beat Kearns 26-0, Brighton 54-7, and Wasatch 33-5 to win their pool.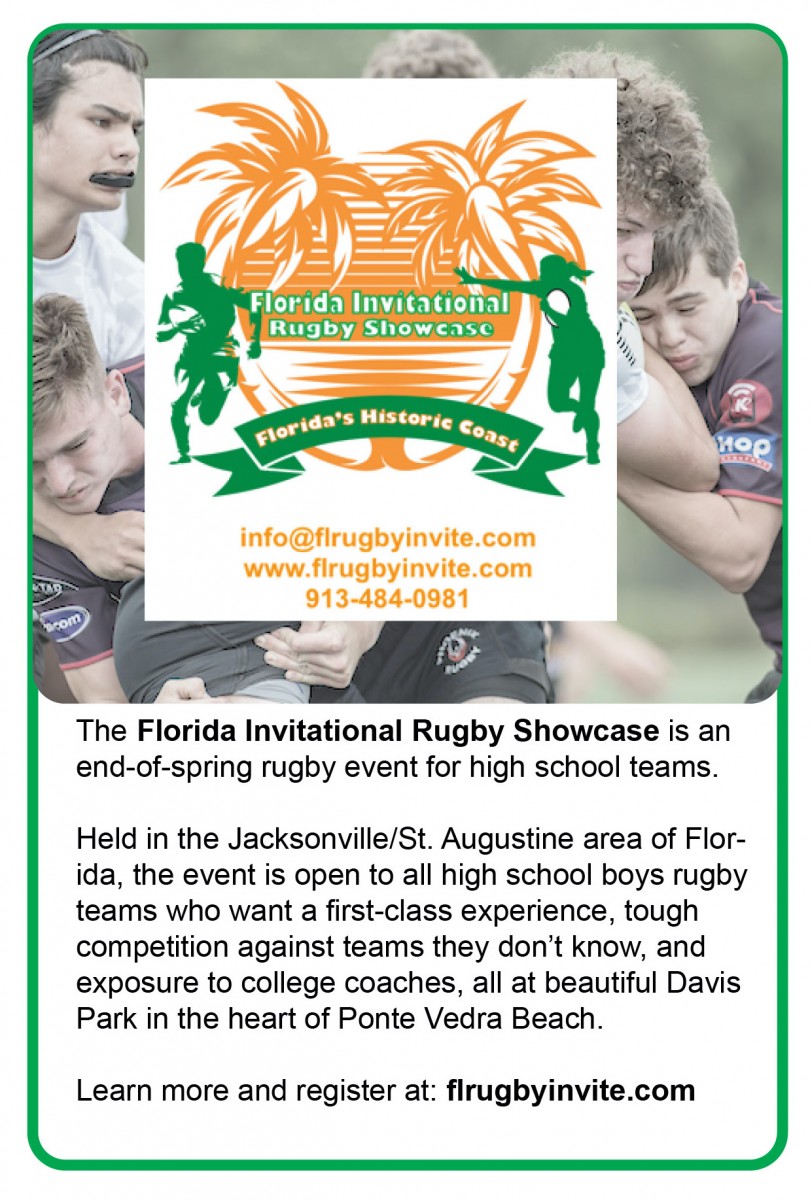 They did this with most of their more experienced players playing football. They battled through injuries from the week before, and were also without All American Sake Tukuafu, who had another commitment. They did get some good work from Dane Ellermeier, a returning starter, and a much-improving Jack Larsen. Josiah Dunn has been dynamic in open play and has added a dimension with his kicking, while Austin Watson, Eli McQueen, and Talin Ready have brought the physicality.
United/Genesis beat Kearns 24-0, Mountain Ridge 21-7, and Wasatch 41-0 to make the semis.
They had been hit by injuries last week, too, but bounced back. Aidan Lewis (United) and Teage Graham (Genesis) have led well. Lewis is a hard runner and even tougher defender while Graham is dynamic with ball in hand and launches a very difficult high ball. With Eric Nelson (Genesis) and Chase Matua (United) combining to coach this hybrid group, they started to come together nicely. Kanoa Kauwe has been very good at halftime, Tanner Headrick creates havoc with ball in hand, and Bonden Taylor often finishes it off.
The semis were strange in that United/Genesis got a forfeit over Wasatch, while Herriman had to battle a tough Mountain Ridge team 21-10. So United/Genesis had a longer rest time, which could have seen them get stale, but in the end might have done them a favor as in the final United/Genesis held off Herriman 26-12.
Even so, everyone seems to have been happy. Colin Puriri from United said his group had enough players for two teams this week and their 2nds went 2-2 in D2 pool play (Mountain Ridge's 2nds won the D2 19-12 over the SLV Rhinos). As for Herriman, Director of Rugby Jeff Wilson said "it has been a really productive fall for us.  So many guys are getting the opportunity to really develop well. Of our 14 varsity players, there are 6 sophomores and 1 freshman, so they are getting some great reps."
United/Genesis looks strong as the fall progresses, and they are very quick. Mountain Ridge is big and pushed both of the big teams. Olympus did not play in this latest tournament but could be an influencer going forward.