USA Women 2nd in Sydney
Nayat Tapper gets some attention. Michael Lee, KLC Photos.
The USA Women's 7s team turned everything around this weekend, improving from an 11th-place finish in Dubai to a 2nd-place finish in Sydney.
Photos by Michael Lee KLC Photos for World Rugby. Tapper got player of the final despite the USA loss. 2016 Sorensen Award Winner Hope Rogers against Ireland. The medalists, Canada, USA, and New Zealand.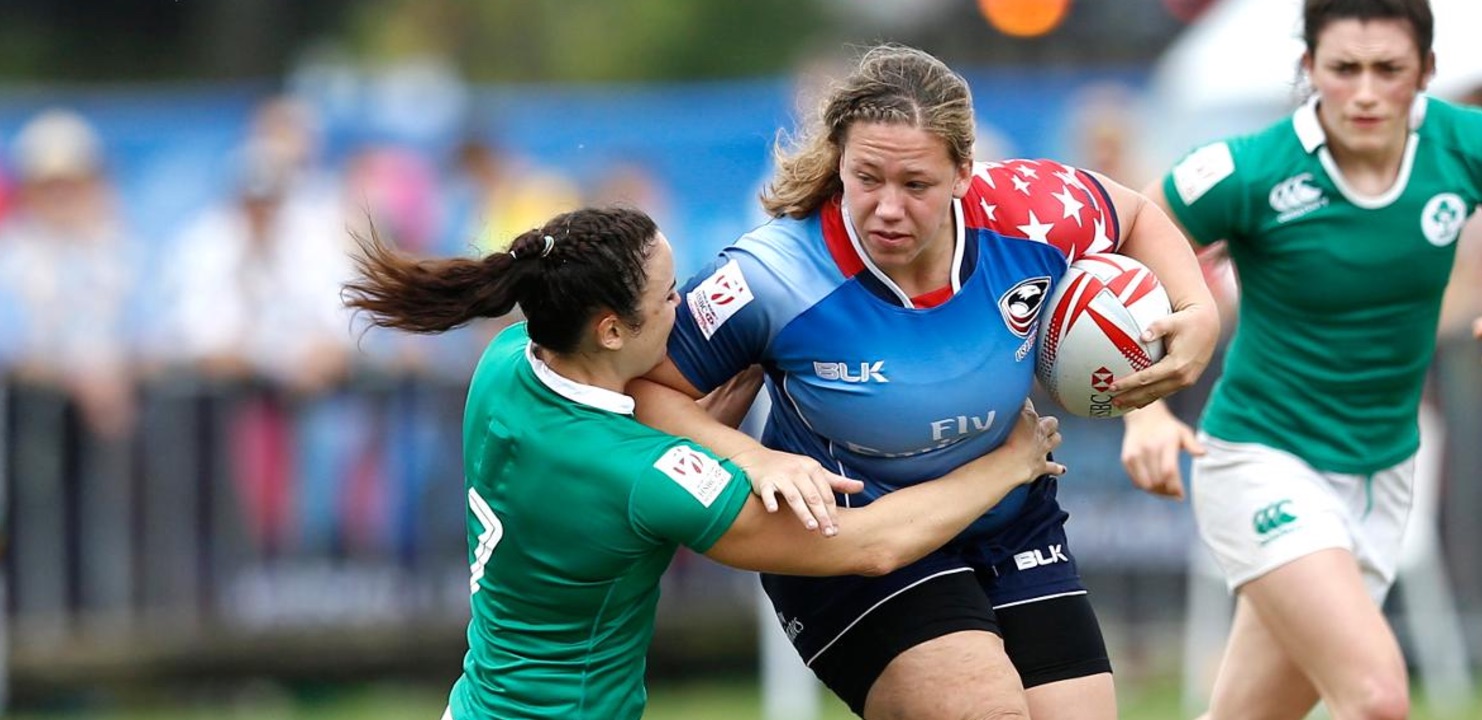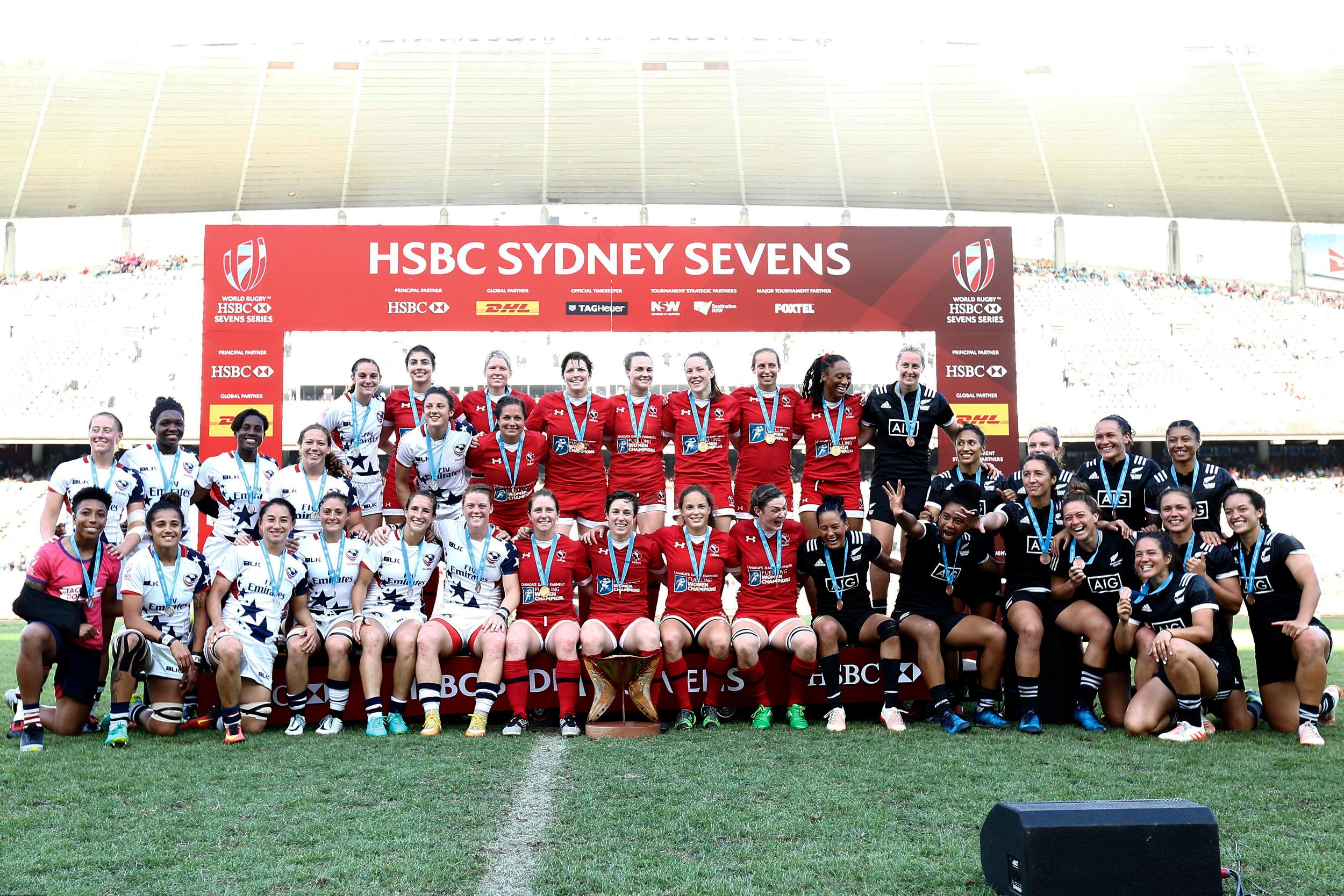 The Eagles started the tournament with a loss and ended it with a loss, but between those two results beat England, Spain, Ireland, and New Zealand to make the final. Day One saw them finish 2-1 Good Day 1 for USA Women in Sydney. That put them in the quarterfinals, and then the Eagles took on, and beat Ireland to make the semis.
The super-speedy Naya Tapper was a try-scoring machine and put her side ahead in the first half. Ireland equalized, but then tries from Lev Kelter and Tapper again put the game away.
A torrid first half saw the USA team take a 12-0 lead with two tries and a conversion from Kelter. Tapper than raced over to make it 19-0. New Zealand, of course, stormed back, but they didn't have enough time. 
"That was tough," said USA's Kelly Griffin. "We know New Zealand are one of the top teams. We decided to come out and play our game and fortunately today the ball bounced our way. We just have to stay the course for the final, and take it like any other game."
And so to the final, where Canada held a 21-12 lead late. Tapper (of course) pulled her side within four, but the Eagles ran out of time and Canada took the trophy. Tapper's first try of the game was a highlight-reel try, as she beat two Canadian tacklers and raced 80 meters.
Tapper ended the tournament with an astonishing nine tries to lead the tournament, and she and Kelter deservedly made the tournament Dram Team. But above and beyond individual honors, this was a much better team performance in which the team seemed to understand more of what they wanted to do.
With the result, the USA moved from 11th in the World Series to 6th, and that sets them up nicely for their home tournament in Las Vegas March 3-5.