US Rugby Foundation Scholarships Open to Applicants
US Rugby Foundation Scholarships Open to Applicants
The US Rugby Foundation off five scholarships
The US Rugby Football Foundation is opening up applications for five separate scholarships to support young rugby players as they continue their rugby in college.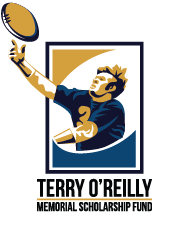 Applicants must meet certain rugby and non-rugby requirements, and these scholarships will be in high demand so you will have to work hard to be on top of all of the information you submit.
Here are the scholarships:
The Terry O'Reilly Memorial Scholarship Program
Named after a successful rugby player and lawyer who served as a trustee of the US Rugby Foundation for over 20 years.
The Kevin Higgins College Scholarship Program
Presented after one of the most popular and accomplished collegiate and international rugby players of the 1980s, the Kevin Higgins College Scholarship awards up to 10, $1,000 to deserving high school seniors who go on to play rugby in college. All-Time American List: Kevin Higgins
Richard A. Donelli Memorial Scholarship
Donelli started at quarterback for Columbia University and then co-founded the Old Blue Rugby Football Club in 1961. He was a brilliant scrumhalf, was credited with developing the torpedo scrumhalf pass and was a championship coach as well. The Richard A. Donelli Scholarship is awarded to a collegiate player, male or female, within reasonable proximity to the New York Metropolitan area before or after graduation. The scholarship is in the amount of $1,000 and is awarded at the Old Blue Annual Hall of Fame Dinner.
The Meg Votta Memorial Scholarship Program
A stalwart for Cornell, Gotham, and New York rugby clubs, Votta, who died of ovarian cancer in 2009, lends her name to a $1,250 award for one deserving male and female player.
Kaler Family Rugby Scholarships
Paul and Sarah Kaler were both rugby players and traveled the world playing the game. Kaler Family Scholarships was established to provide assistance for deserving members of the rugby community who have been active players in high school programs and to be used for continuing education. Kaler Family Scholarships are open to graduating high school seniors. Applicants must have a minimum 2.5 GPA on a 4.0 scale, demonstrate financial need, plan on attending an accredited four-year college or university with a recognized rugby program, and plan on joining said rugby program in the Fall of 2021.