Tour Helps Lindenwood Ready for Playoffs
Tour Helps Lindenwood Ready for Playoffs
Preparation for the women's DI college playoffs can take many forms.
Photos courtesy Lindenwood Rugby and Irish Rugby Tours. Top to bottom: pretending to be in a press conference at Aviva Stadium, at the farm with the lambs; touring Dublin; training time; at the Ireland v England Women's 6 Nations game.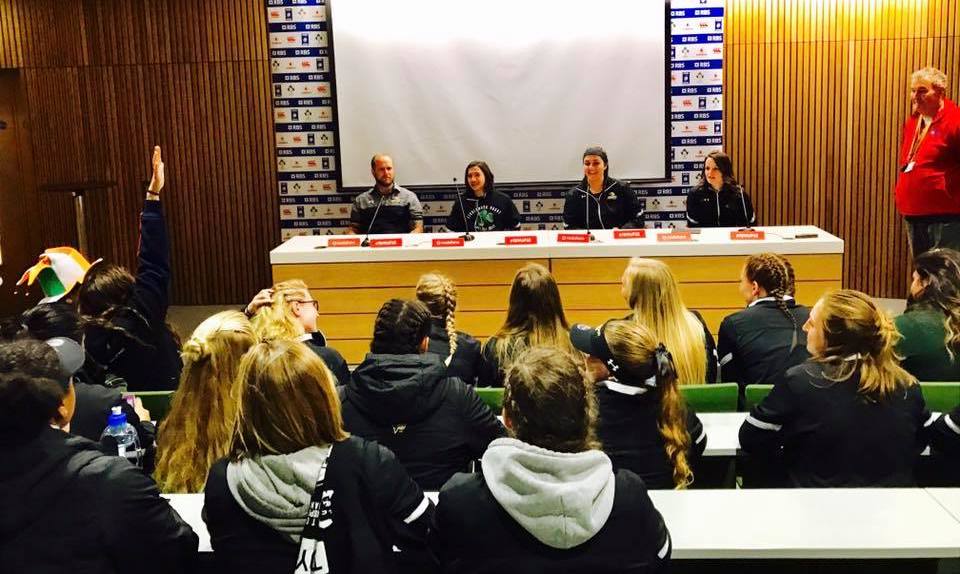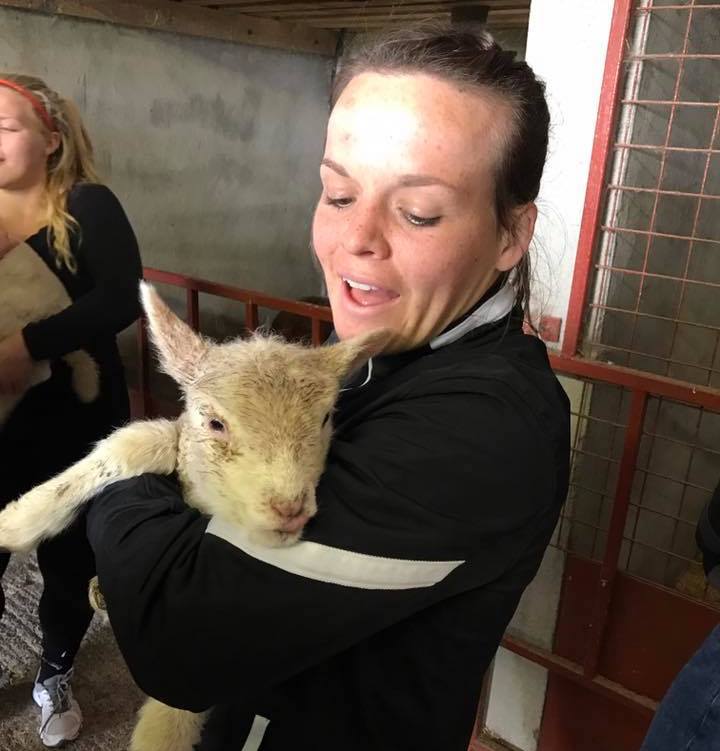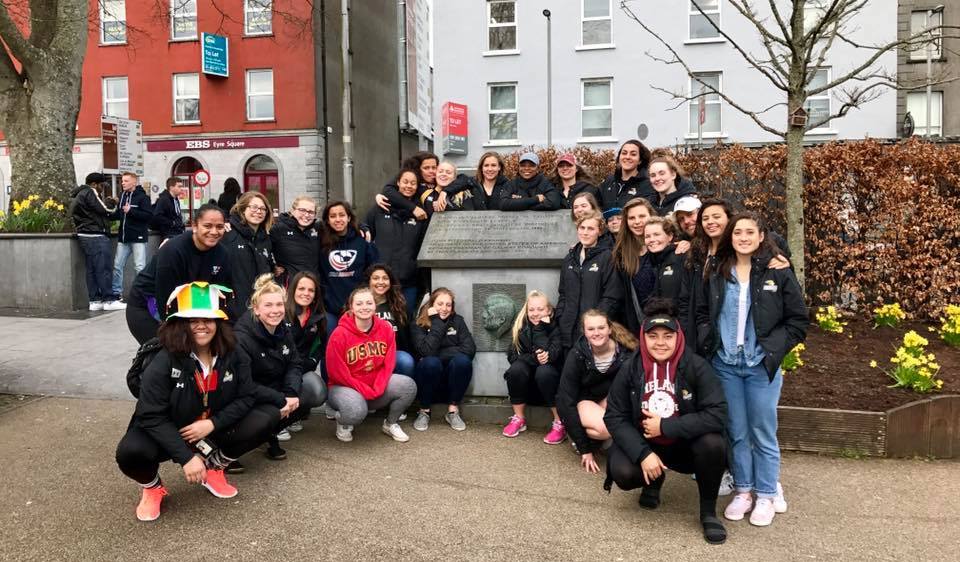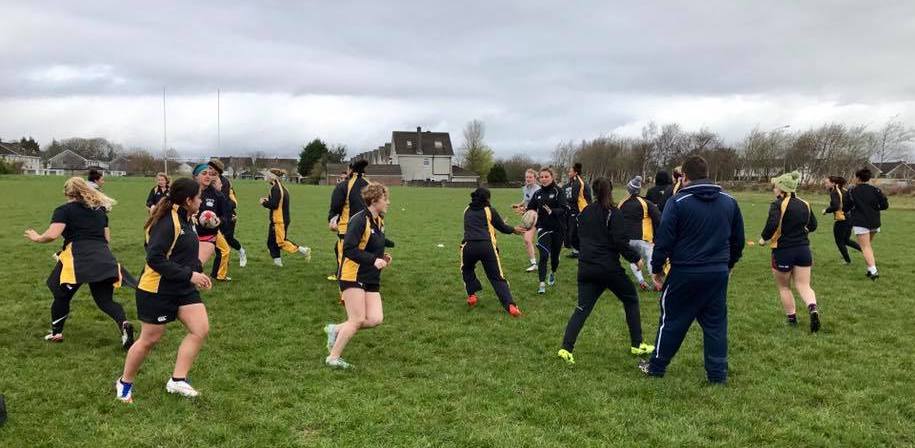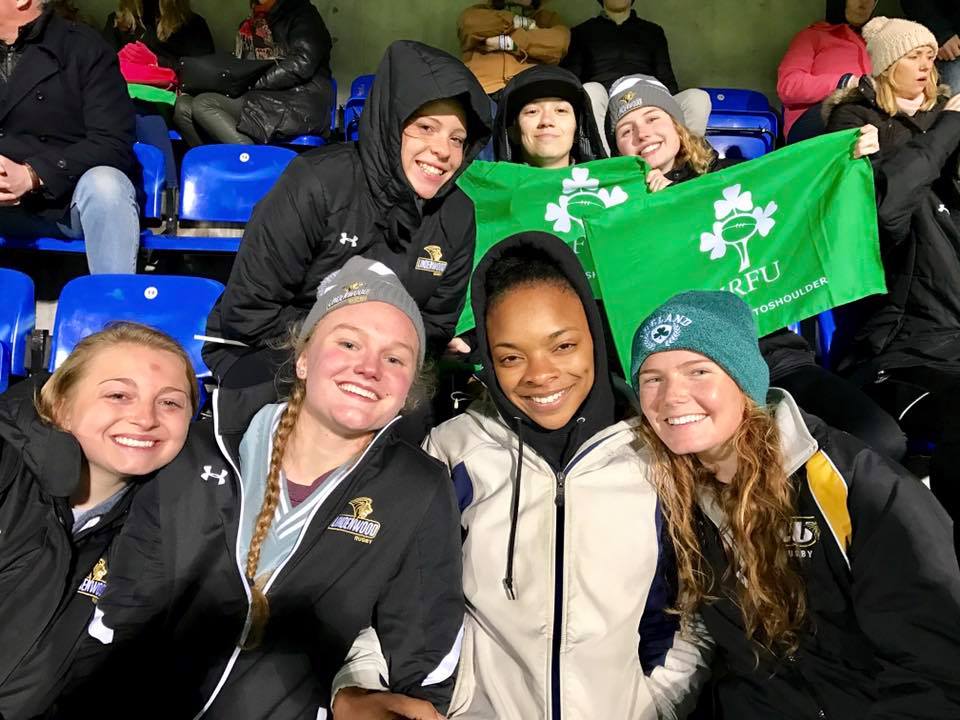 Touring is one of those, and if a team is able to tour, the benefits can be enormous.
For Lindenwood University, a trip to Ireland was more than just a vacation, and more than just the games, it was a combination of competition, team-building, and some cultural stuff, as well.
"As a cultural experience and in terms of building chemistry it was very valuable," said Lindenwood Head Coach Billy Nicholas. "But at the same time, playing two of the top women's clubs there really helped us prepare for a playoff run."
Nicholas said an international tour is important enough that he wants to do one every other year.
"It was great to have training sessions with top-level coaches, and see what they're teaching, but also to have those experienced where we're exploring the Cliff of Moher and exploring the streets of London. Irish Rugby Tours did a great job setting it all up."
The travel together is designed to help build the team, but does that always work? Traveling together can be stressful.
"The combination between exploring the culture mixed with higher-level matches we came out of that a better team and could enjoy being teammates, as well as being ready to play the games ahead," said Nicholas.
Lindenwood played Old Belvedere and won that game, and played Highfield, and lost by three. Those clubs has Irish national team players on their squads, and it was the right level of competition for the Lions.
"It was partially development for us," said Nicholas. "Anyone who came got playing time. We wanted to make sure all of our players got playing time and had that experience of playing abroad."
The tour was run by Irish Rugby Tours, and Nicholas praised the organization for their ability to find the right level of competition for his squad, and also find the right touring itinerary.
The team attended the England v Ireland U20 Men and England v Ireland Women 6 Nations games.
"The atmosphere was super-electric," said Nicholas. "It was interesting to see and that's more of a rare occurrence here in the USA, having that atmosphere and that size crowd at a women's international. It was pretty cool."
So now, back on US soil, Lindenwood went right into the St. Louis Ruggerfest (5-0 against five top women's clubs), and then to the Life University Women's 7s, where they swept the competition and only allowed points in the final, a 26-14 defeat of Life.
Back to 15s now and the national playoffs.
"The team is pretty confident in what they can do," Nicholas said. "The games in Ireland helped a lot. We know we can play well. It will just be executing in those big games. We don't know much about the teams we might play, and it will be a cool opportunity for us to feel out the match and make adjustments as we go. The tour helped us with that, also."