Sorensen Finalist - Sydnee Watanabe
Sorensen Finalist - Sydnee Watanabe
Watanabe in action against Stanford.
In a women's college rugby environment where varsity programs are spring up all over, UC Davis is a national power paddling against the tide, and heaving the biggest paddle may well be Sydnee Watanabe.
The Aggie center threequarter is a Sorensen Award finalist for the top women's college rugby player, and she has made it to the final four because she is a luminary on a team that is run by students.
Photos courtesy Dartmouth Rugby.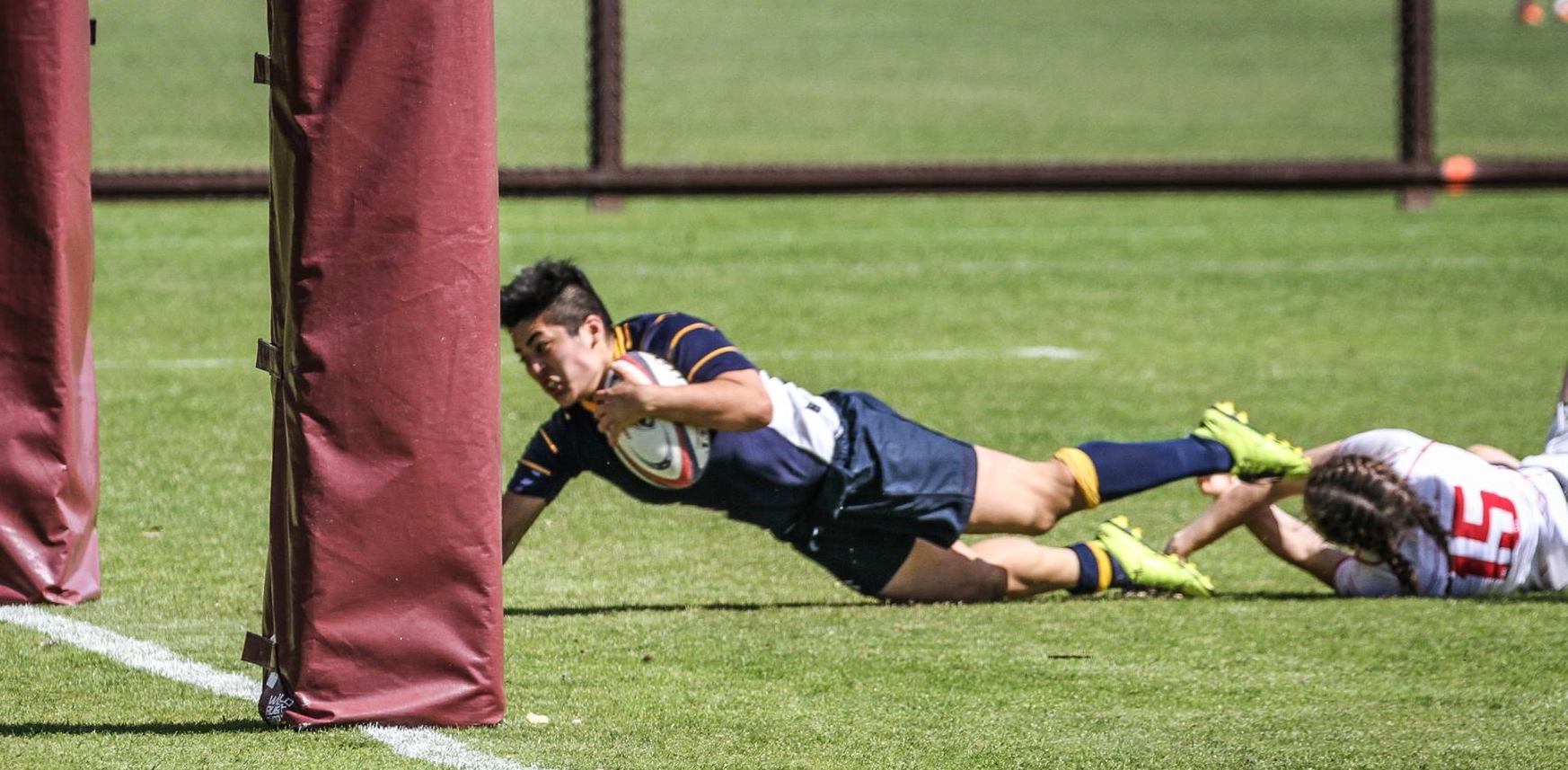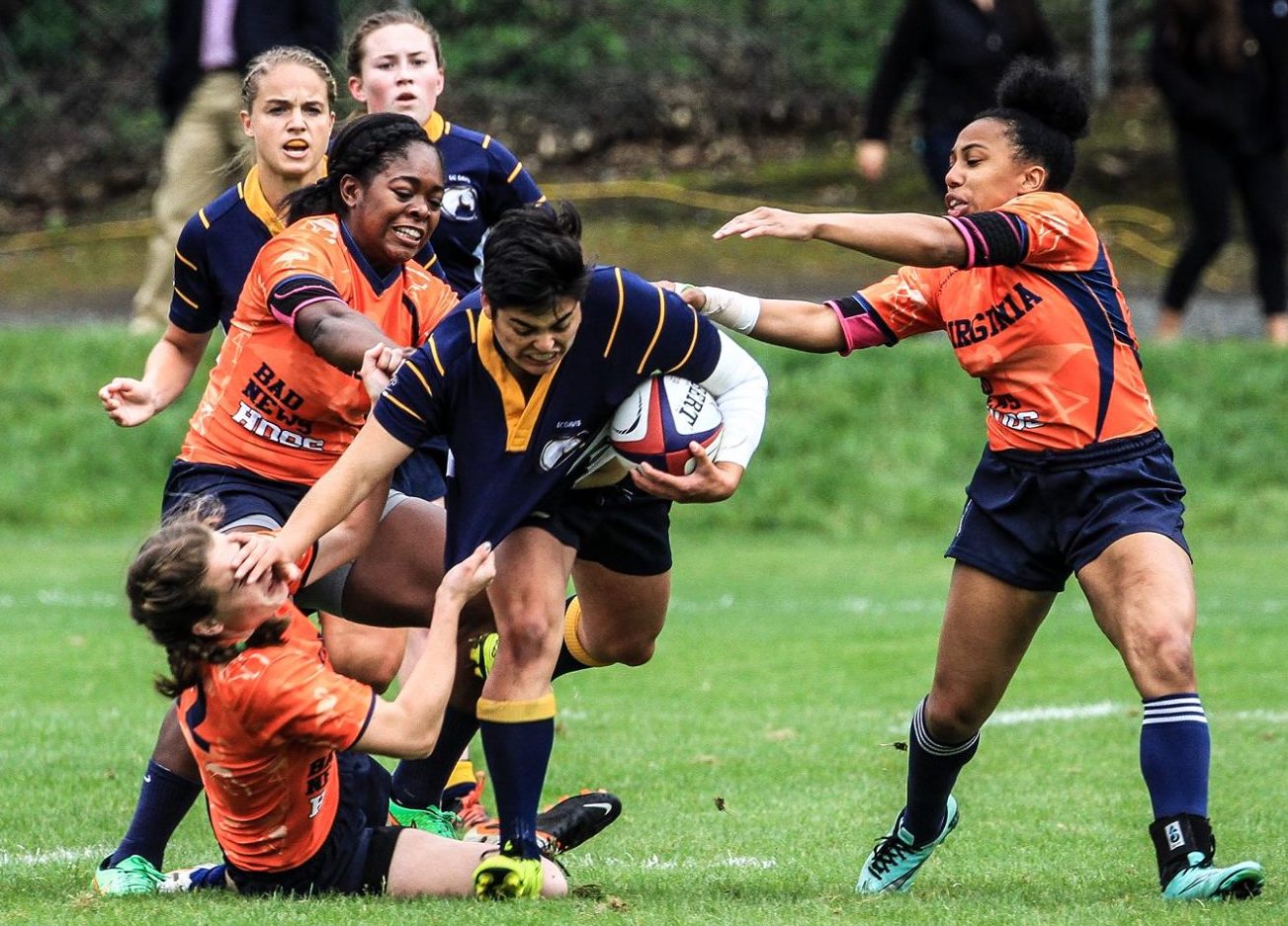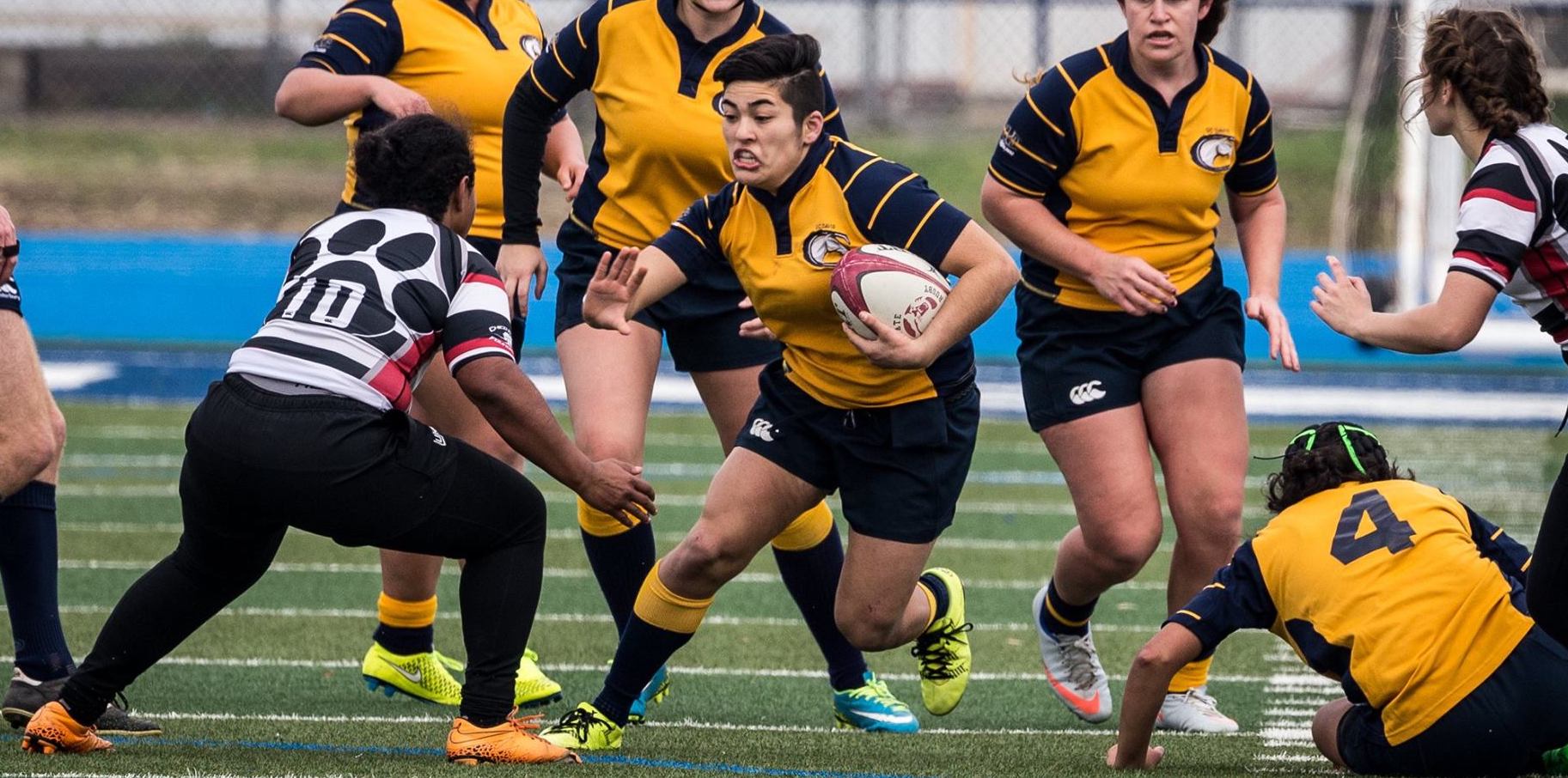 "I am just really proud of this team in general," Watanabe said. "I love being a part of it, no matter what happens. This year we have had this special communal feeling, and also a feeling that we can do better, we can push ourselves in every game and every practice."
Davis won the second-tier DI final last spring against Virginia, scoring a try with time up on the clock to win 30-25. Watanabe wasn't the hero then, Eric Hipp was, and Watanabe said she was just happy to see someone end a grueling game.
"I didn't walk off that field feeling like I'd played my best game of rugby," said Watanabe. "My main focus ins keep doing better and keep finding things to improve on. As an athlete I want to get bigger, stronger, faster and I have been working on that this season."
The UC Davis captain this year, Watanabe has added responsibilities, and she takes those on with gusto.
"It's a different role," she said. "It has taught me so much how to connect with the people and recognizing what the team needs. There is nothing I'd rather be doing than playing rugby. I am doing something that I love."
Watanabe started playing rugby her sophomore year in college. She got a flyer on campus and decided to give it a shot.
"That just started it all," she said. "I love sports in general and the contact is great. It was the most fun I had ever had playing a sport. I loved the game right away, and I just let it consume me,"
Watanabe is a Civil Engineering major. That major doesn't leave for a lot of free time, and when she's not in class, studying, or playing rugby, she also works as a mechanic for the campus bus service. Free time? She can worry about that later. And it's not just playing rugby, it's running the club. The UC Davis women's team is a student-run club, and will remain that way.
"Our president, Rebecca Graff, does all the work," she said. "Our Sports Club Director is really helpful and helps us understand our rights and how we can run our club. But I know it's hard to get one-on-one attention. Every game we are all out there lining the field and setting up the field. Rebecca makes sure we have all the things we need."
To become a Sorensen finalist, it takes a lot, and for a player from a club team, maybe it takes a little bit more.
"I think it's like a testament to our team and our team's history," said Watanabe. "They have been building this club up through history - those former players made the path for us, showed us how to run the club. All I now is, I love it, and I want to continue to play rugby until my body gives out."