Service Academies Still On Track To Play Games This Fall
Service Academies Still On Track To Play Games This Fall
Army and Navy pack down in 2018. Colleen McCloskey photo.
The US Military Academy men's teams do seem to be set for competition this fall, but there remains the caveat that it could all change in an instant.
Goff Rugby Report checked in with all three major service academy men's teams to see what their plans were (and to confirm that their plans jibed with that of the other programs). Here's what we can tell you:
The US Air Force Academy, US Military Academy, and US Naval Academy are all in training. All have been through an intensive bubble scenario and are following protocols.
_____________________________________
We need our readers' support!
Use this link to see how with a small monetary pledge you can ensure we keep reporting on these important issues. Become a Patreon Patron, or, if you want to keep a low profile, submit an anonymous donation.

Thank you to our current Patrons. We appreciate your support!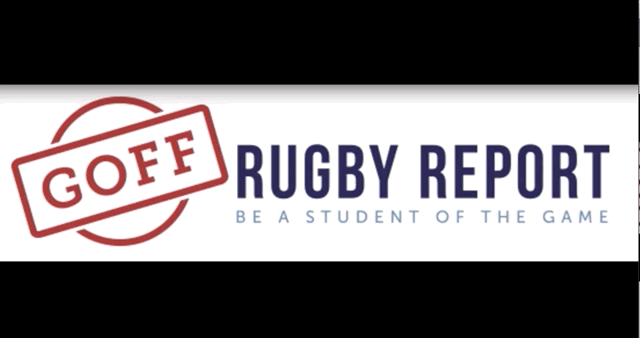 _____________________________________
The protocols are strict and coaches have said they are changing how they run and organize training because of them. 
"We're not using pads," said Navy Head Coach Gavin Hickie. "That's because you hit the pads and then you've got to wipe them down after each hit. So we're not using them at all."
Meanwhile, Army Head Coach Matt Sherman is planning games but adds that he has told his players that "it could all disappear" if there's a spike. 
All of the academies have plans to play football. Air Force only has Army and Navy on their schedule, while Navy has 12 games planned. So did Army, but this weekend's game against BYU (who already played and beat Navy) has been postponed due to positive COVID tests on the Cougars team in Provo.
Currently, Air Force has a November date with Army and is looking to nail down a good date to play Navy. Navy is also trying to find the right time—basically it's down to how the Navy team gets to Colorado seeing as they won't be flying commercial, they will need a training flight for a transport, or something similar. No word on whether they can get 40 fighter jets to take them, or, just as unlikely, whether the Navy would ask the Air Force for help.
Navy and Army will be looking at a home-and-away two-fer, and all of these teams are looking around at the small number of active programs to see if they can eke out another game or two.
"We do have some administrative hurdles to get over," said Air Force Academy Head Coach Denny Merideth. "But we're working at it."
Added Sherman: "If we get four games that would be great, but even if we don't get any, getting these guys on the field and running around and working at their game is beneficial."
That sentiment was echoed by Hickie, who said that "any game time or time together a team gets this fall will, give them a head start in what I think will be a chaotic spring," he said.