School of Mines Makes a Statement in Win Over New Mexico Tech
School of Mines Makes a Statement in Win Over New Mexico Tech
Max Cisneros was player of the game.
Colorado School of Mines logged something of a statement win, beating key Small College contenders New Mexico Tech 24-13 over the weekend.
The victory, achieved, astonishingly, with only 15 players, 
Mines has started well but that strength has been hidden behind non-conference games and forfeits. Twice the Orediggers played non-conference games in which they fielded their starting 15 for half the game and ran on a much less experienced group for the other half. The result was results listed as lopsided losses, but really the lesson has been that most experienced School of Mines group of players is quite strong, and the other group just needs more time.
The third game Mines played as a forfeit win over Regis, but the unofficial score was all Orediggers.
But what those games did was help build the team's depth, and that time also helped the team focus on two things.
"Since the start of the semester," said Coach Anthony Ford, "we have been focusing on one team, and one player."
That team was New Mexico Tech, and that player was NMT's pocket rocket, Milaan Van Wyk. Van Wyk has shown himself able to take over games. Short of stature he is smart, quick, elusive, and reads the game superbly well. So Mines focused on containing him. If they keyed on Van Wyk and he beat them, good for him. If they keyed on him and the rest of the Miners beat them, then good for them.
On attack, Mines also focused on making Van Wyk play a lot of defense. Never one to back down, the NMT flyhalf took on the challenge and suffered a shoulder injury for his efforts. He played through the pain until halftime but had to take a seat. School of Mines, up 14-10 at the break, rolled on to outscore NMT 10-3 in the second half and win 24-13.
"Van Wyk is such an incredible player and an incredible young man," said Ford. "We had to be ready for him."
As for School of Mines, much of their strength lies in their forwards, and they have some hard runners to use. Leading that charge is freshman flanker Rodrigo Ordonez-Enriquez and senior Michael Oliver. They are imposing and don't shy away from contact.
Meanwhile, freshman scrumhalf Max Cisneros was the player of the game, while seniors Finnbar Norman, flyhalf, and Kameron Bell, fullback, shone.
And, remember, no subs were used.
"We're fit," said Ford, who actually coached Mines many years ago before coming back to take the helm again this year. "I am a fitness nut and every team I have coached has been fit."
So subs or not, they intend to finish strong.
School of Mines Rugby was fueled also by the memory of two people who carried huge importance to the program. Rick Nelson has funded the program from its inception in 1967 and since his death his family and his estate support the team. His ashes, in fact, as scattered on the School of Mines rugby field, from sideline to sideline, and from goal line to goal line.
Meanwhile, the other inspiration is borne out of tragedy. David Vasserman, a petroleum engineering major and regular player for the Mines team, was skiing on Copper Mountain in February when he crashed and, tragically, died. He was 21.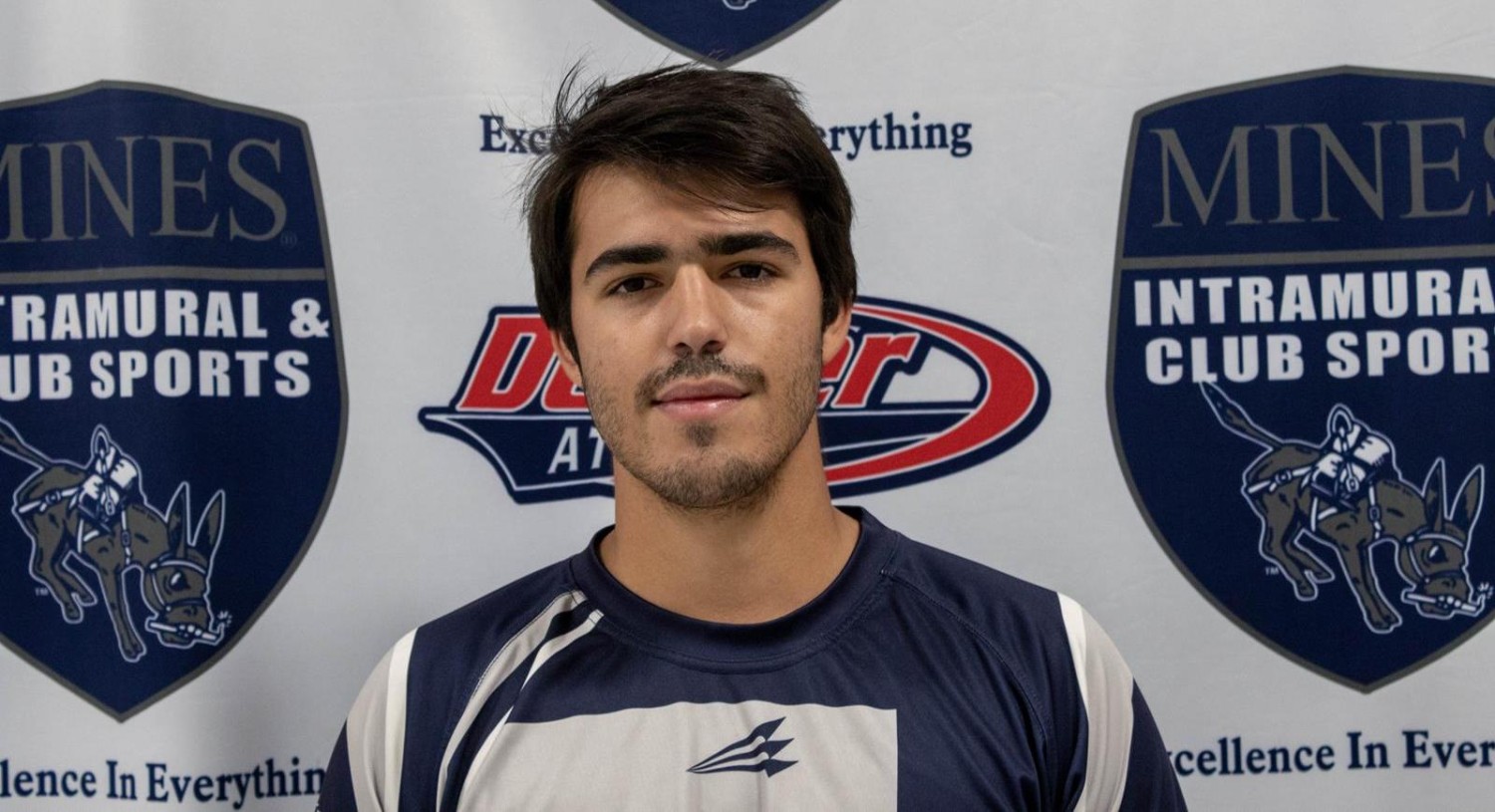 A scholarship fund was set up in Vasserman's name, and there is also a memorial plaque to him at the rugby field. Every game day the University ensures that there is a fresh flower in the flower holder attached to the plaque. The team goes over there to honor him and draw inspiration.
"He would be the starting inside center today if he were here," said Ford. "One day he was at practice, the next week he wasn't there anymore. 
What Vasserman's memorial oversees is a team that is playing together and playing for a purpose. Their work rate and their attention to a game plan are outstanding. That hadn't been obvious before, but with this victory over New Mexico Tech, it is obvious now.