Rugby Ohio Gets Big Turnout in Fall 7s
Rugby Ohio Gets Big Turnout in Fall 7s
Action from this past weekend's Rugby Ohio 7s. Alex Goff photo.
Rugby Ohio kicked off their fall 7s with a massive event in Vermilion, Ohio, just west of Cleveland.
Many boys and girls teams from around the state competed in what was more a chance to get on the field than a championship. In the boys side well-established teams such as St. Ignatius and St. Edward were, unsurprisingly, solid in both their varsity and JV teams.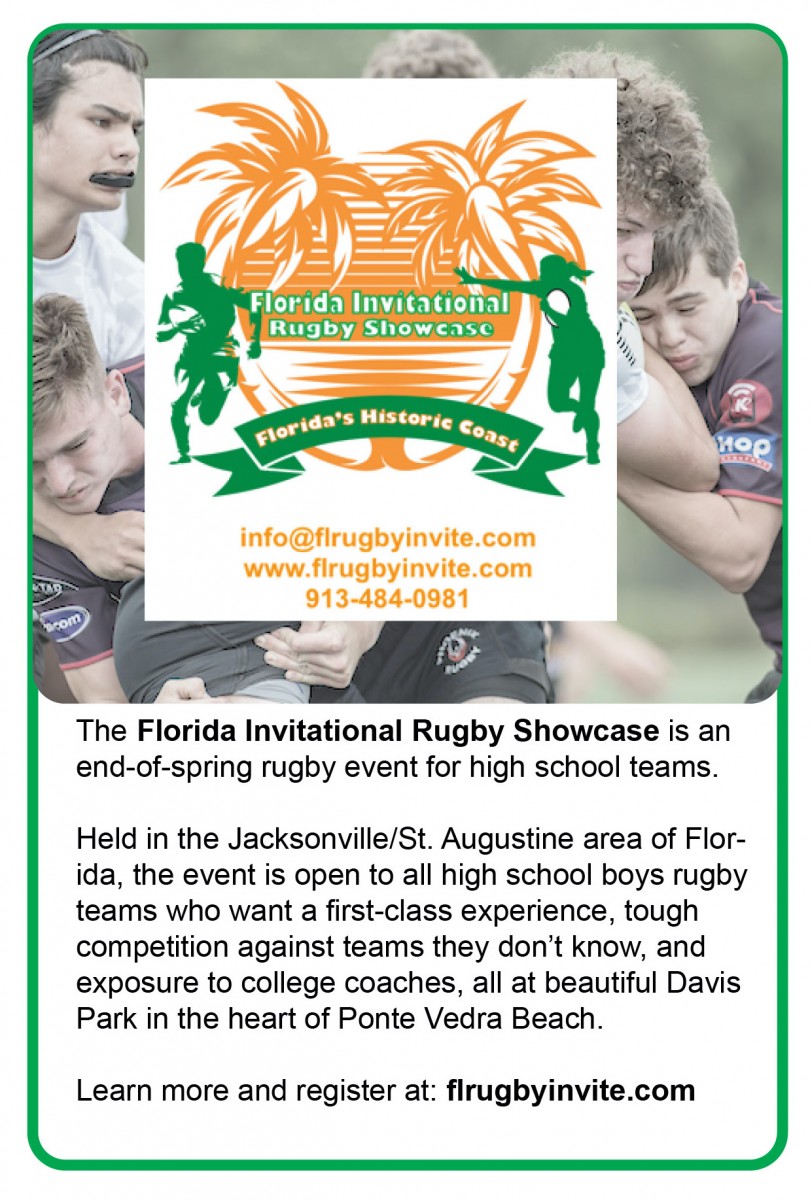 For the girls, several teams had their moments, with Perrysburg and Brunswick played especially well. They used thr space more successfully than some of the other teams.
Here are some scores and also a video look at the weekend. 
Girls Rugby Ohio Fall 7s Scores
| | | |
| --- | --- | --- |
| Saint Joseph Academy  | 5(1) v 17(3) | Hudson RFC  |
| Amherst Girls  | 46(8) v 5(1) | Hudson RFC  |
| Brunswick Valkyries Girls  | 17(3) v 10(2) | Mentor Girls  |
| Highland  | 25(5) v 12(2) | Brecksville Broadview Heights  |
| Brunswick Valkyries  | 5(1) v 15(3) | John Marshall High School  |
| Highland  | 36(6) v 0(0) | Mentor Girls  |
| Hudson RFC  | 5(1) v 27(5) | Highland  |
| Hudson RFC  | 0(0) v 32(6) | Brunswick Valkyries Girls  |
| Perrysburg RFC  | 15(3) v 19(3) | Toledo Penguins  |
| John Marshall High School  | 20(4) v 10(2) | Mentor Girls  |
| Saint Joseph Academy  | 17(3) v 22(4) | Brunswick Valkyries Girls  |
| Highland  | 15(3) v 15(3) | Brunswick Valkyries  |
| Brunswick Valkyries Girls  | 0(0) v 27(5) | Highland  |
| Perrysburg RFC  | 17(3) v 20(4) | Brecksville Broadview Heights  |
| Perrysburg RFC  | 47(7) v 7(1) | Hudson RFC  |
| John Marshall High School  | 15(3) v 19(3) | Highland  |
| Mentor Girls  | 12(2) v 15(3) | Highland  |
| Brunswick Valkyries Girls  | 24(5) v 0(0) | Hudson RFC  |
| Mentor Girls  | 5(1) v 10(2) | Amherst Girls  |
| Mentor Girls  | 20(4) v 31(5) | Toledo Penguins  |
| Highland  | 22(4) v 19(3) | Perrysburg RFC  |
| Mentor Girls  | 26(4) v 12(2) | Saint Joseph Academy  |
| Perrysburg RFC  | 10(2) v 12(2) | Brunswick Valkyries  |
| Highland  | 15(3) v 12(2) | Brunswick Valkyries Girls  |
| Mentor Girls  | 0(0) v 27(5) | Brecksville Broadview Heights  |
| Perrysburg RFC  | 40(6) v 5(1) | Mentor Girls  |
| Amherst Girls  | 12(2) v 19(3) | Brunswick Valkyries Girls  |
| Highland  | 39(7) v 7(1) | Toledo Penguins  |