Ramblin' Jesters Young 7s Player of the Month - Jack Bradfield
Ramblin' Jesters Young 7s Player of the Month - Jack Bradfield
It's often the same story; if you're talking about Eagle Impact Rugby Academy 7s, or the North American Lions, or St. Edward, or, as time goes on, University of Arizona, it's the same quote "Jack Bradfield was amazing on restarts."
The Ramblin' Jesters is an elite invitational sevens team in the grand tradition of the Barbarians and other compilation teams, operating out of London in the UK.  
This year they won the Rosslyn Park Floodlit 7s (beating London Irish and five-time winners Harlequins en-route to the final). The Jesters also won the Rugby Rocks Festival in London and the Copenhagen 7s in Denmark. 
In addition, the team also finished runner-up tp the German national team in the Nancy 7s tournament in France, and, on their first trip to the USA, took third place in the Serevi RugbyTown 7s in Glendale Colo., finishing 6-1, and losing only to the eventual winners, Denver.
The Ramblin' Jesters are keen to grow their US activity and connections and create opportunities for players on both sides of the Atlantic to play rugby to an elite level.  
The Ramblin' Jesters are pleased to sponsor this Goff Rugby Report USA Young Sevens Player of the Month Award.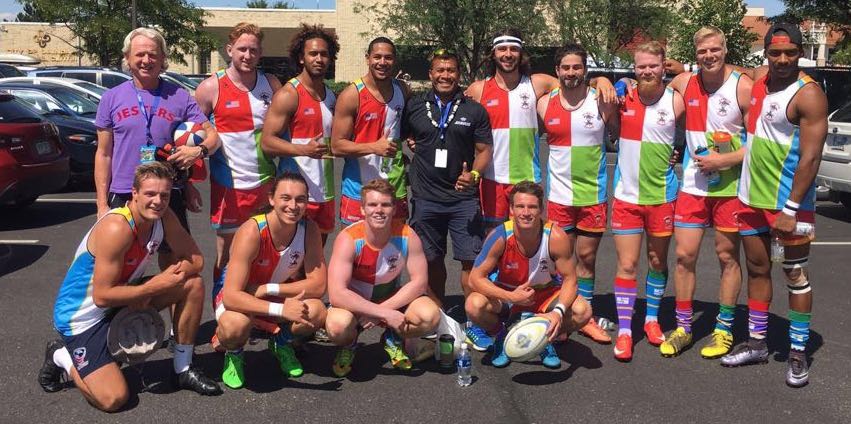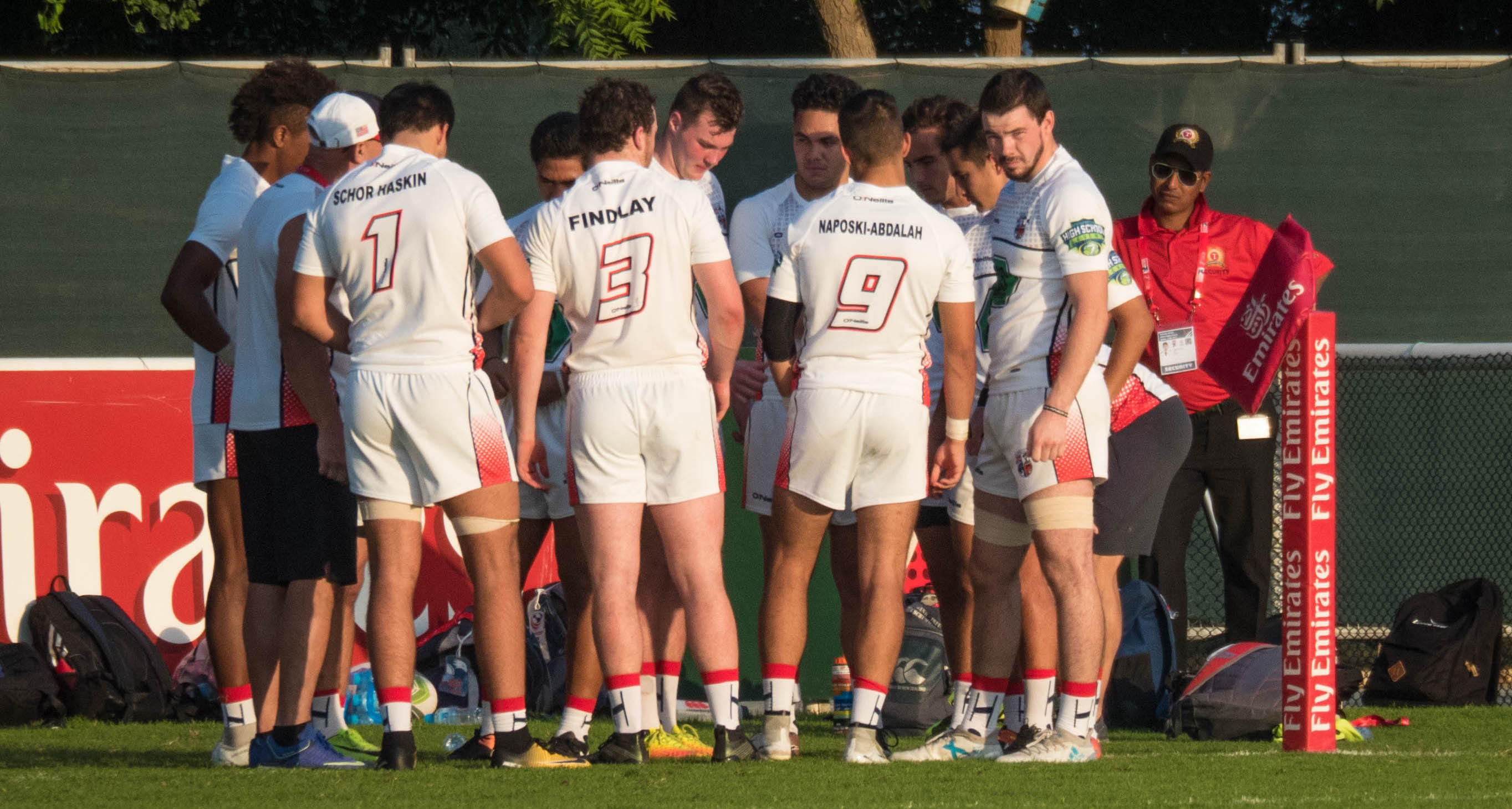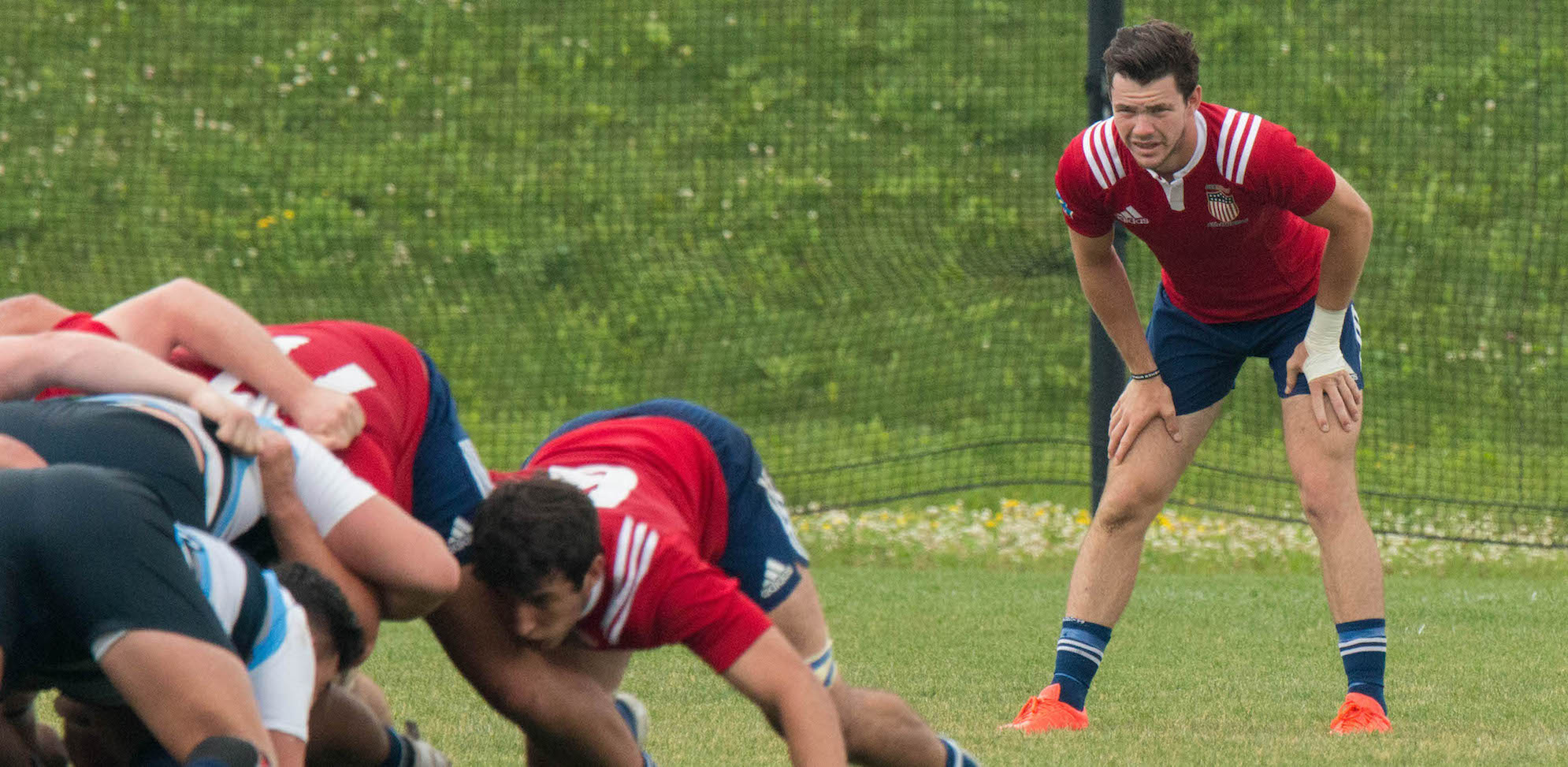 Winning your restarts, whether receiving the kick of making the kick, is paramount in 7s. You control momentum when you win those kicks. Receiving the kick, by catching that ball you ensure you have a chance to rebound after giving up a try. Kicking off, you can put the hammer down on a team you've already score on.
Bradfield has perfected chasing his teammate's kick and winning the ball in the air, could be the best young 7s player at this aspect of the game.
It's not that he can't do the other things. Bradfield is fast enough to play wing or outside center for the HS All Americans 15s team, and big and strong enough to be a prop in 7s who wins lineouts and rucks very effectively.
But it was on the restarts that he has excelled this year, especially for the North American Lions, who finished 3rd in the Dubai 7s and were a whisker away from doing better than that.
"So much came from Jack's restarts," said Lions assistant coach Greg Schor Haskin. 
(Note - another recent Young 7s Player, Jesse Captiotti, was also on that team.)
Bradfield, graduated from St. Edward, is now at the University of Arizona, and has barely had a chance to show what he can do there. Watch out, though, because he has not only the physical ability, but the right attitude and intelligence to get it done.
Jack Bradfield is our Ramblin' Jesters Young 7s Player of the Month.