Partnering with Strategist Madak Rugby Bolsters WWU Fundraising
Partnering with Strategist Madak Rugby Bolsters WWU Fundraising
The Western Washington team after a session with Seattle Seawolves Head Coach Allan Clarke. The Vikings have bolstered their numbers by partnering with Madak Rugby and taking more of a business approach to recruitment.
College rugby teams need to build their rosters and build the engagement from their alumni, but saying it doesn't make it happen automatically—sometimes you need help.
At Western Washington University, the Men's rugby program decided to bring in some professionals to jump-start their growth and the result were quick, and positive.
WWU came to Madak Rugby, a company that works organizations to build their following and their marketing reach. With the Western Washington program, Madak formed a recruiting process that stood out among similar colleges seeking to expand their rugby programs. 
Madak helped WWU develop a new player presentation and deck for recruiting talent to their team. Working alongside the alumni association, the company created a cohesive and attractive platform including physical brochures and literature to pitch the WWU Rugby program to new players, coaches, and athletic program professionals. This year, Madak will develop a new online website presence to maximize alumni participation and awareness to the team on campus.
This Rugby Business case study is brought to you by Madak Rugby.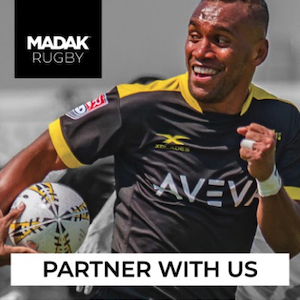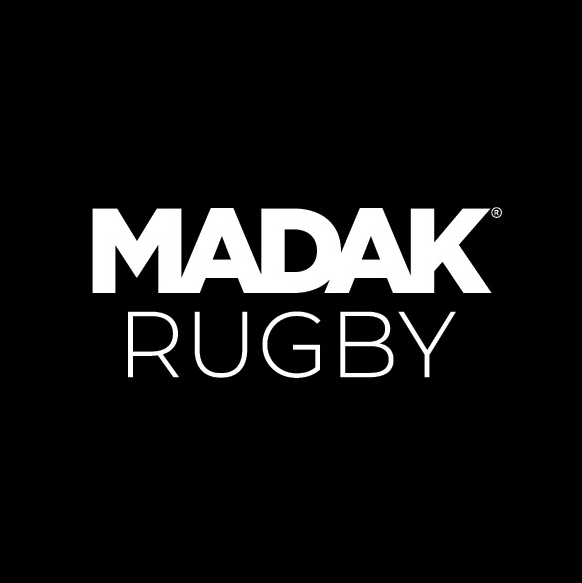 Madak Rugby works with businesses, organizations and teams to capture leads and turn their visitors into lifelong fans while getting the most out of their budget. From years of experience in rugby marketing, we know what it takes to build a rugby brand from the ground up. Madak empowers rugby organizations to reach new audiences and levels of success. Contact us today to level up your rugby brand and watch your fandom grow!
Recruiting the Alumni 
While working on getting new players to the program, Madak also turned to the old players and helped WWU Men's Rugby create a process for alumni to give back to the team. 
WWU Western Rugby Alumni(WRA) was formed before Madak entered the picture and is a 501(c)3 non-profit. The WRA relied primarily on membership involvement and fundraising for their sustainability. And what they wanted was more alumni engagement. With most of the team's fundraising efforts coming through in-person events such as auctions or dinners, the social shutdowns caused by the COVID pandemic made that avenue much more difficult to navigate.
So Madak focused on digital events and online strategies.
First Madak and the WRA created a Become a Member website page that includes a member's only platform featuring a photo archive of past teams, and topical insider news about the current WWU rugby team. 
Subscriptions to this members-only area became a source of revenue for the WRA, which was promoted through blogs, social media, and digital ads. There are currently 45 members signed up, including three lifetime members. 
"Madak took everything a step further and produced the membership platform that has generated a lot of support for the WWU program," said WWU Director of Rugby Paul Horne. "More than anything, it has reconnected former players and alumni to the school and specifically the rugby program. A significant number of these alumni had lost touch with the school after graduating and are now excited to be part of the WRA and support the rugby program. The awareness and the benefits the program has brought to WWU has been impressive."
With Madak's plan the alumni have been able to reminisce a little bit while also seeing how the program has grown. And that connection has translated into dollars.
"Madak has had a very big impact on our program," Horne told Goff Rugby Report. "When we played UW in Seattle in the Fall, I had three alumni approach me on the touchline and say 'thank you for what you are doing for the program.' Each donated a $5,000 check written out to the WRA.
"One alum commented at the post-match function that his experience playing rugby at WWU had a huge impact on his life," said Horne. "He added that he was so impressed to see the level of organization in the program. He stated that the WRA has helped bring his group of teammates together and gave them a reason to bond and a reason to support the team at games, tournaments or at events like the Blue/White Dinner Auction."

(Western Washington and Central Washington players huddle after playing last week.)
Speaking of the Auction
After rolling out a revamped membership area of the website, Madak put together a digital auction event for members. Traditionally, the alumni have presented their annual auction as an in-person event, however due to the COVID pandemic, this was impossible. So instead Madak set up a live stream from the Madak office in Stanwood, Wash. to host the event and auction such items as event tickets, travel packages, merchandise, and the opportunity to travel with the team. 
Within two hours the auction had raised approximately $65,000, and with the success of the digital auction, the WRA is making plans to incorporate streaming into future hybrid auctions.
It's about nurturing those lifetime rugby friendships, said Horne. "The rugby program would not enjoy the success it does without the support of the alumni and the WRA. Every school should seriously look at creating an alumni non-profit support group that will help grow and sustain the game at their schools."
By using professionals to help develop and implement a strategy, added Horne, "Madak has had a very big impact on our program."