North American Lions Set to Play in Dubai Again
North American Lions Set to Play in Dubai Again
The NA Lions in Dubai in 2019.
The North American Lions are back on the field and will compete in the Dubai 7s U19 International competition December 2-4 in the United Arab Emirates.
One of the most highly-anticipated 7s tournaments in the world, the Dubai 7s is a stop on the World Rugby Sevens World Series, and also (like the USA stop in LA) has a wide-ranging festival of competitive tournaments around the World Series event. There are eight International Invitational brackets and eight more for Arabian Gulf teams. The U19 Boys International event is a tough one with national teams and provincial teams from all over the world.
The North American Lions last were in Dubai in 2019, when they won their pool and made the quarterfinals before losing in that round. NA Lions Experience Invaluable
The North American Lions is a team of American and Canadian players mostly from the select teams that participate in the North American High School 7s Series, such as Utah Rugby Academy, Panthers 7s, Rock Rugby, Eagle Impact Rugby Academy, Canadian Misfits, Atlantis, and Upright Rugby Rogues. The players don't have to be from those programs, but it's where many of them are scouted. Unfortunately, with travel between USA and Canada difficult and the COVID shutdown especially severe north of the border, this year's NA Lions team will be American players only. The organizers hope to bring the Canadians back soon.
The team will be coached by US Rugby Hall of Famer Salty Thompson, longtime Atlantis coach Jack Foley, and, as manager, Utah Academy Program Director Mike Cressler.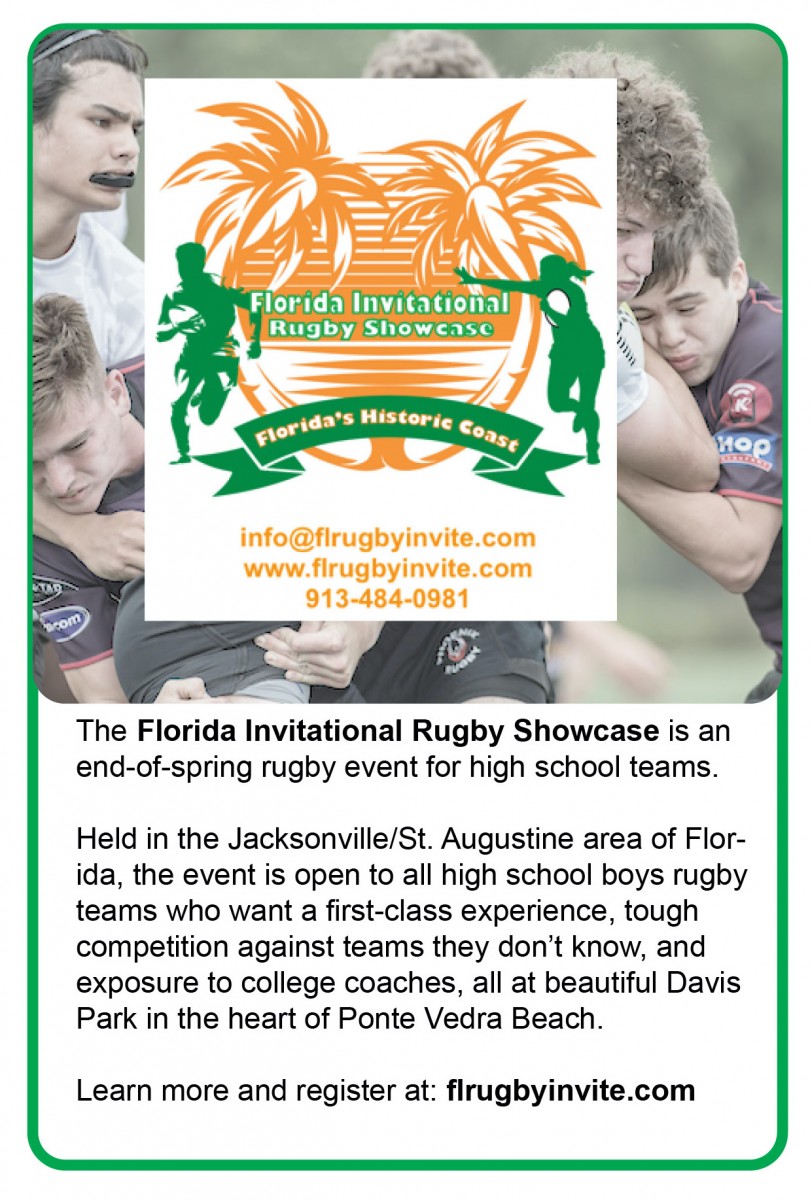 Full North American Lions Roster:
Conner Grande, Genesis Rugby, Utah Lions
Siaosi Nauer, Kansas City Junior Blues
Sam Dwyer, Eagle HS, Utah Lions
Ian Roudybush, Vienna HS, EIRA
Christopher Biagi, Back Bay, EIRA
Coby Baker, Kuala Lumpur AC, Rock Rugby
Padraic Casey, SFGG, Bay Area and EIRA
Elijah Palmer, Tempe HS, EIRA
Dominic Besag, Danville Oaks, EIRA
Nathan Leff, South OC, San Clemente HS, EIRA
Cormac Saint, Motherlode, EIRA
Bradley Kissinger, North Texas Barbarians, 5785, Gorilla, EIRA