NorCal Premier Latest: Jesuit, Granite Bay Win
NorCal Premier Latest: Jesuit, Granite Bay Win
Jesuit of Sacramento ran out winners in an intriguing Northern California matchup, taking CK McClatchy 35-19 Saturday.
The rain in California left the fields muddy but it was a sunny day, making for a day where players were covered in mud that then dried on them. That slowed down both teams at times.
David Barpal photos. CK in maroon, Jesuit in black.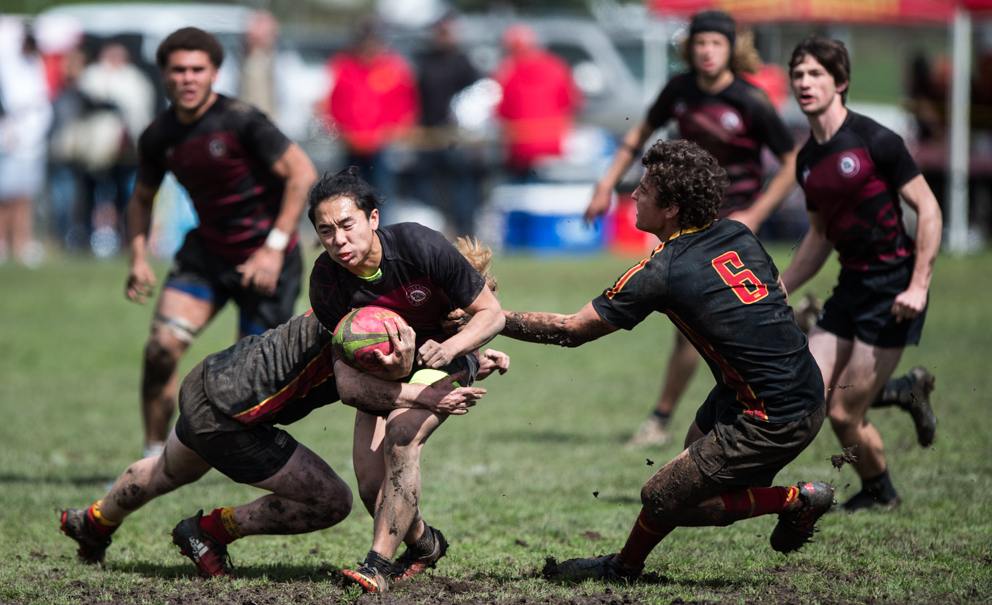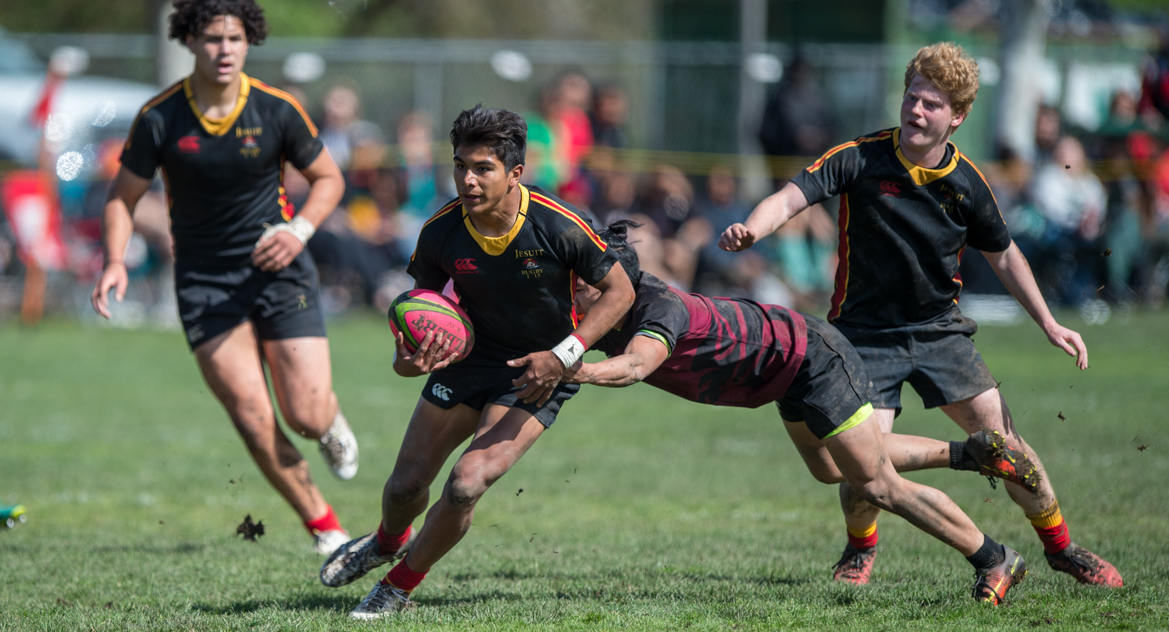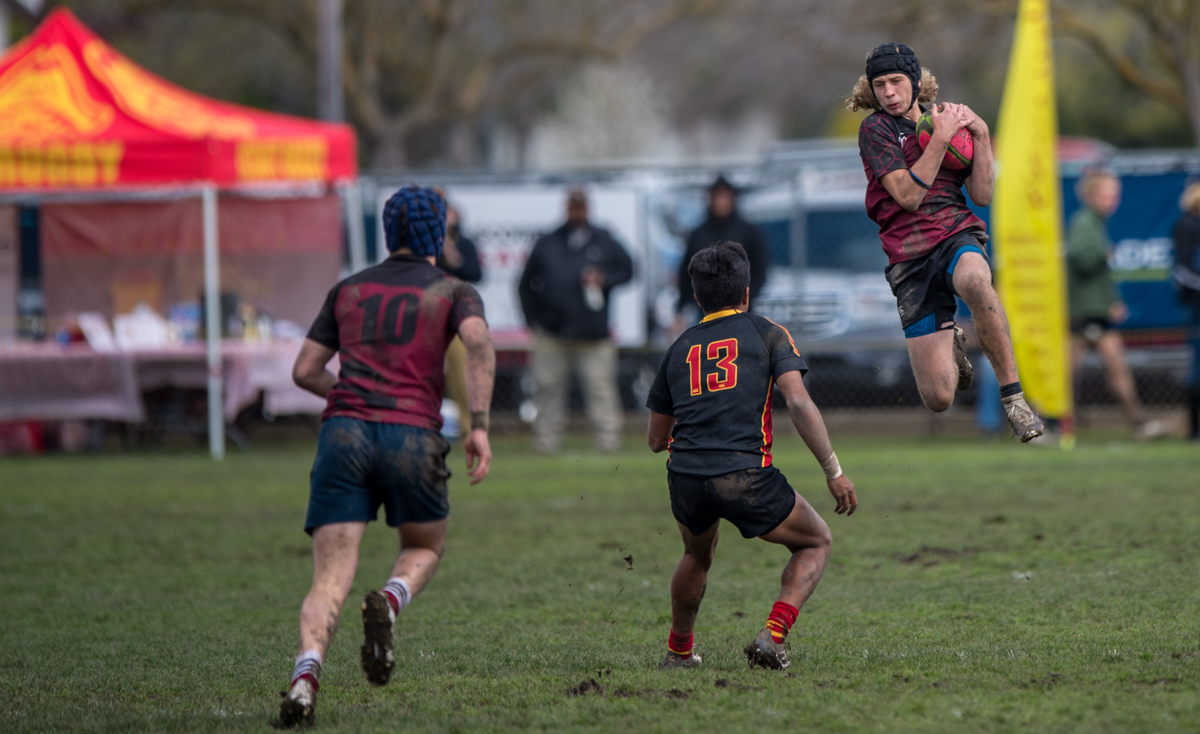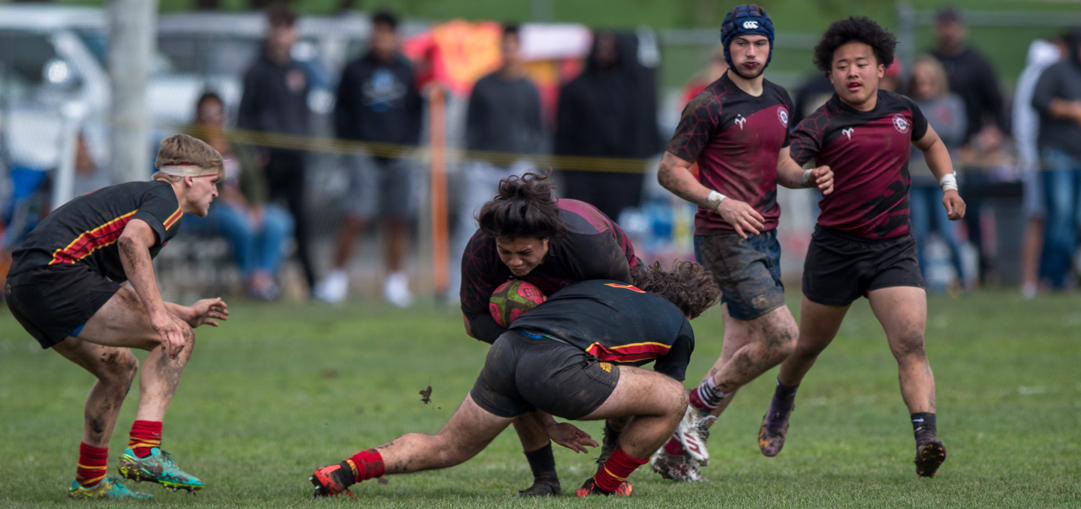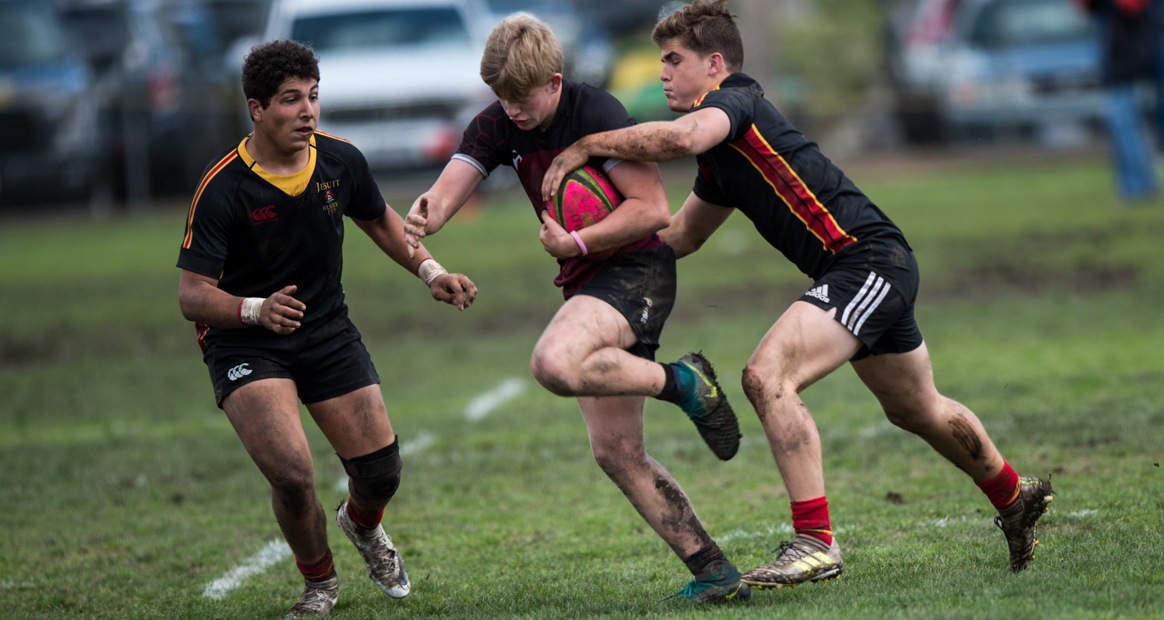 McClatchy was ready to play, but was also missing HS All American Junior Waqavesi, who was training with the USA 7s team in Chula Vista. Without their field general, McClatchy lacked that extra spark.
Jesuit that got on the scoreboard first by pouncing on a spilled ball to punish the Lions in the first 30 seconds. Flanker Max Sackett walked into the corner to score. Fullback Mason Phillips missed the sideline conversion. McClatchy's forward rebounded and worked their pattern, ultimately punching in a try in the 7th minute.
Jesuit was able to keep the Lions pinned deep and punished a turnover. Flyhalf Vili Hopoi forced his way over the line 21 minutes in, and Phillips converted to give Jesuit a 5-point lead at 12-7. Max Sackett had another try after a period of sustained pressure. Phillips converted for a 19-7 lead.
But CK McClatchy kept coming back and scored two tries  would not stop. They scored two quick tries within two minutes, while Phillips added a penalty for a 22-19 Jesuit lead at the break.
In the second half, Jesuit had two players get yellow cards. But Jesuit held on and got a penalty from Phillips. After another Phillips penalty, Devin Florez touched down and with the conversion that capped it off at 35-19.
Jesuit's players of the match were Laiatu Latu in the forwards and Vili Hopoi in the backs.
"McClatchy came to play and are a well coached side. They are a Top 10 team in the nation and were missing a few top players, so we will see them again in April," said Jesuit Head Coach JohnShorey. "We were under pressure playing with 13 players, but we played smart rugby – taking our points and playing the conditions. It is a credit to the players who led this team."
Meanwhile, Granite Bay secured a solid result in a crossover match, beating SFGG 39-28.
SFGG opened up the game with a penalty from flyhalf Cormac Slattery. Despite a hard-hitting SFGG defense, Granite Bay scored two quick tries through flyhalf Callum Janis and wing Jamil Williams. SFGG found a tear in the defense when prop Folasaitu Tofi went on a mighty run after a lineout, and scored under the posts.
Both teams continued to battle and at halftime Granite Bay was up 19-17. 
The second half started with both sides exchanging scores until it was tied 29-29 with 15 minutes to go. It was a tense battle and both teams were very physical at the breakdown. Granite Bay scrumhalf Kyle Curry scored his second try of the day after running 20 yards from the back of a maul started by lock Robert Gonzalez and No 8 Dante Bandoni. Fullback Drew Sanderson would convert and later kick a penalty to score the final points. 
Meanwhile, Lamorinda won in a forfeit over Solo in a crossover, while Mother Lode beat Marin in a crossover 13-7.
With this weekend's results, Jesuit has clinched byes to the NorCal semis. CK has done enough, finishing 2-2, to make the playoffs, while Granite Bay and Mother Lode play for the final spot. Granite Bay just needs a single bonus point to clinch. Mother Lode needs to win and deny Granite Bay any bonus points.
SFGG plays Marin next week, but has clinched a playoff spot in the Bay Area division. Lamorinda has clinched, as well. It's all about who gets the bye, and Danville, SFGG, and Lamo are all in the hunt for that.