NorCal Latest - Tough Games for Top Teams
NorCal Latest - Tough Games for Top Teams
Granite Bay on the charge. Dan Bandoni photo.
Jesuit, Danville, and Granite Bay won in the Northern California Premier league, and two had kind of a rough time of it.
Granite Bay moved to 3-0 in the Premier League with a tough 26-19 victory over Mother Lode. 
Granite Bay v Mother Lode. Dan Bandoni photos.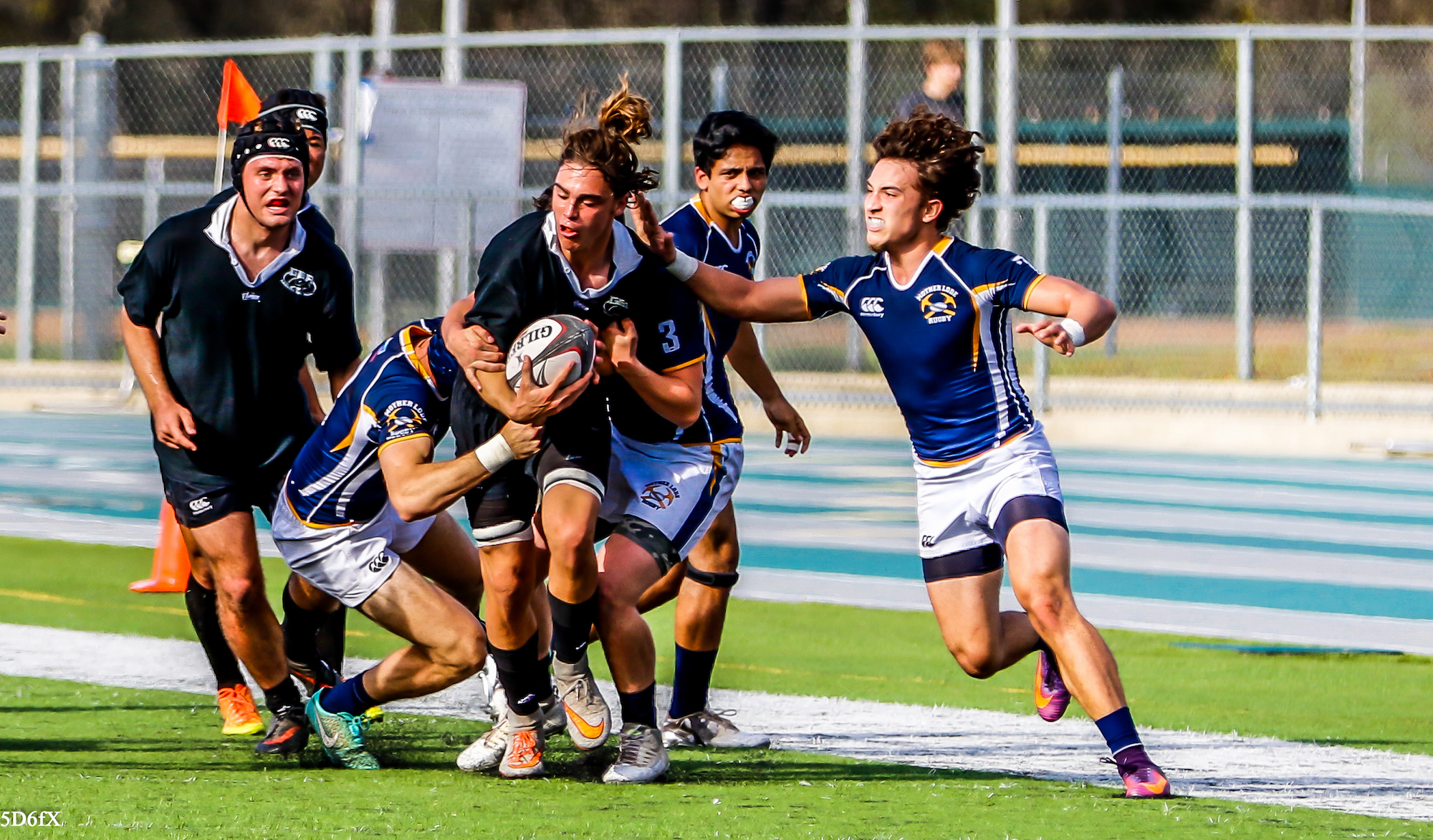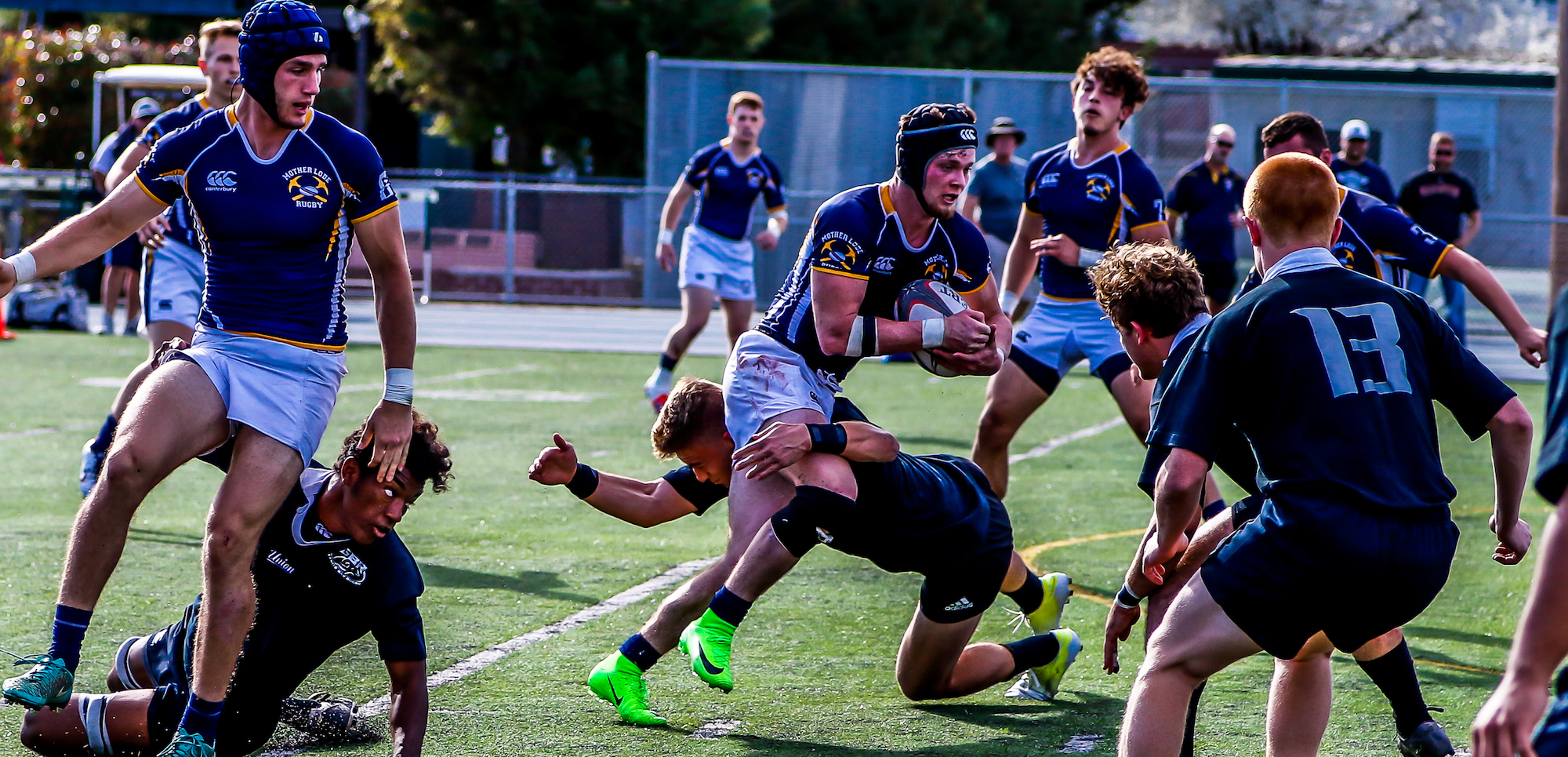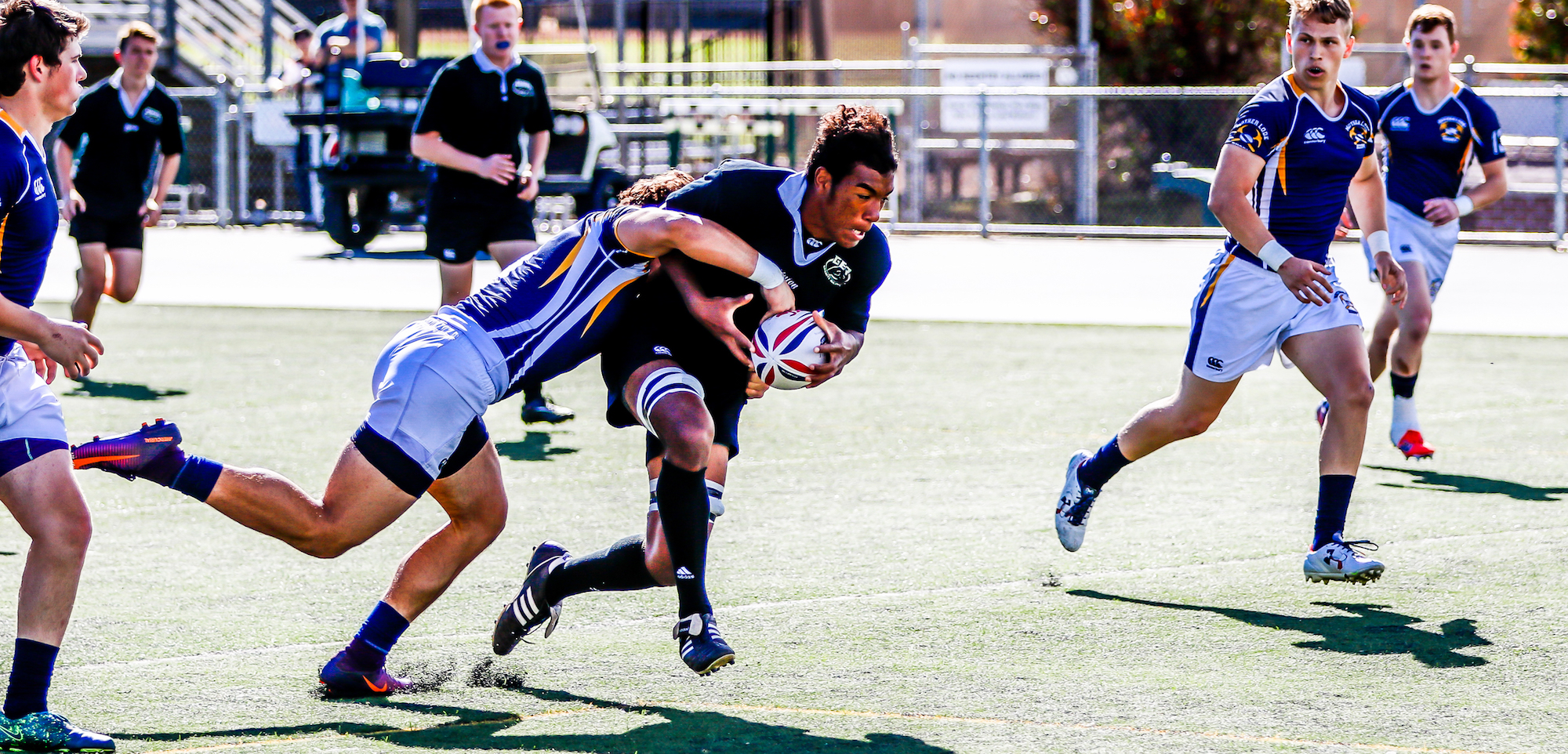 Flanker Kaipono Kayoshi dashed up the middle for a try to kick-start the Grizzlies' game. Jon Rogers converted and went on to kick four penalties and another conversion. Mother Lode did not back down and after Rogers kicked three of his penalties, flanker Jared Collado powered his way over for a try making the score 16-7 at halftime.
In the second half, Kayoshi scored again for Granite Bay, running a smart support line to get the pass and break free. Mother Lode responded when No. 8 Skyler Mitchell shed several tacklers and scored near the corner. Granite Bay continued to get into penalty trouble and got a yellow card for their pains. Mother Lode continued to pressure and Collado picked up from the base of the ruck to score his second. That put Mother Lode within a try at 26-19, but Granite Bay held on.
Jake Erickson kept the tempo going at scrumhalf and Austin Boswell led the backline defense at center for Mother Lode. David Hull and Dante Bandoni were workhorses in the forwards for Granite Bay and fullback Jon Rogers scored 16 points in the Grizzlies' win.
"It was a real battle and everyone was exhausted afterwards," said Granite Bay Head Coach Jason Divine. "We are glad to come out of it with a victory. It took a lot of grit to win that game."
Jesuit won comfortably over Lamorinda, taking advantage of good weather and a dry track to win 88-14. Backs and forwards were in a mood to run and move the ball around the field.  Using some deft kicks to keep Lamo on the back foot, Jesuit was able to find gaps.  Quick ball was order of the day and with the ball moving quickly Garrett Kay scored in the first minute to set the tone. 
Jesuit would go to run in some nice team tries with gameday captain and wing Jayme Thomas leading the charge. Center Conrad Hawkins was a real influence with his kicks and hard runs.
Underclassman put in some quality minutes, with No. 8 Donovon Horst, lock Laiatu Latu, scrumhalf Tucker Collins, and fullback Mason Phillips all scoring.
"Clearly our boys were ready to run and it showed in a balanced attack with five backs and five forwards scoring on the day," said Head Coach John Shorey.  "It is hard to find too many faults with our performance, but we will come away from that game with some work-ons for the next week."
Hawkins and forwards captain Connor Bellinger were named players of the game.
Danville, meanwhile, was in a battle with the Solo Falcons and came out 27-21 winners.
"It was a great game," said Danville Coach Jon Straka, whose team was handling some injuries incurred at the Las Vegas Invitational last week. 
Danville scored two tries and a penalty to go up 15-0 at halftime. But the Falcons scored early in the second half to make it a 15-7 game. The Oaks put in two more tries to lead 27-7, but Solo kept at it and got within a try.
"Discipline at the breakdown let us down," said Straka, as Danville received a two yellow cards late, which Solo punished with two tries.
Also in Northern California, SFGG beat Peninsula Green in the Top 5. CK McClatchy beat Marin 58-7 also in the Top 5. It's going to be an intense run for a playoff spot from that part of the competition.
Premier
 
 
Team
W
L
T
Pf
Pa
Pd
BT
BL
Pts
Granite Bay
3
0
0
121
39
82
3
0
15
Jesuit
3
0
0
145
37
108
2
0
14
Danville
2
1
0
88
41
47
2
0
10
Mother Lode
1
2
0
70
96
-26
1
1
6
Solo Falcons
1
3
0
70
96
-26
1
1
6
Lamorinda
0
4
0
48
244
-196
1
0
1
 
 
 
 
 
 
 
 
 
 
Top 5
 
 
Team
W
L
T
Pf
Pa
Pd
BT
BL
Pts
SFGG
2
0
0
60
27
33
2
0
10
Pen Green
2
1
0
65
52
13
1
0
9
CK McClatchy
1
1
0
70
38
32
1
0
5
United
0
2
0
24
51
-27
0
1
1
Marin
0
1
0
7
58
-51
0
0
0