NIRA Names All-Academic Team
NIRA Names All-Academic Team
NIRA All Academic Team badge.
The National Intercollegiate Rugby Association (NIRA), which is the competition for NCAA varsity women's college rugby programs, has released its all-academic team.
The list was divided into three groups, a list of those earning a Grade Point Average of 3.7 or higher, a list of those with GPAs of 3.5-3.7, and those with GPAs of 3.3 to 3.5.
The players listed have to have been a regular starter or an important reserve on their team, completed a full calendar year of studies, and played in at least half of the team's games in the position listed.
Over 120 student-athletes are listed, with MA Sorensen Finalist Cassidy Bargell making the 3.7 group
NIRA All-Academic 3.7 GPA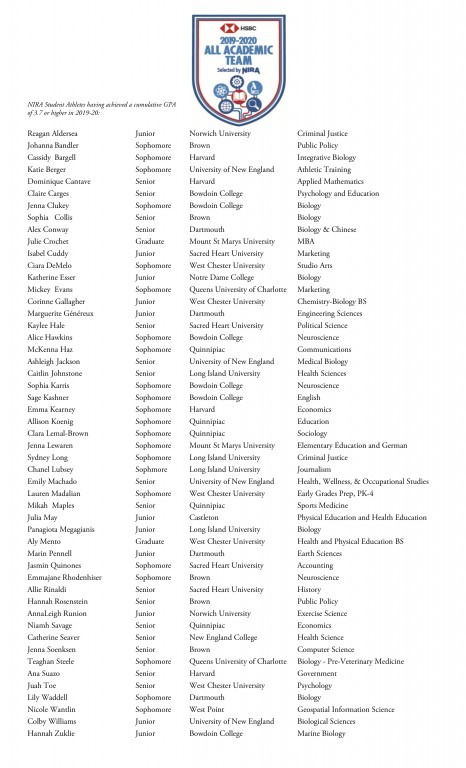 NIRA All-Academic 3.5 GPA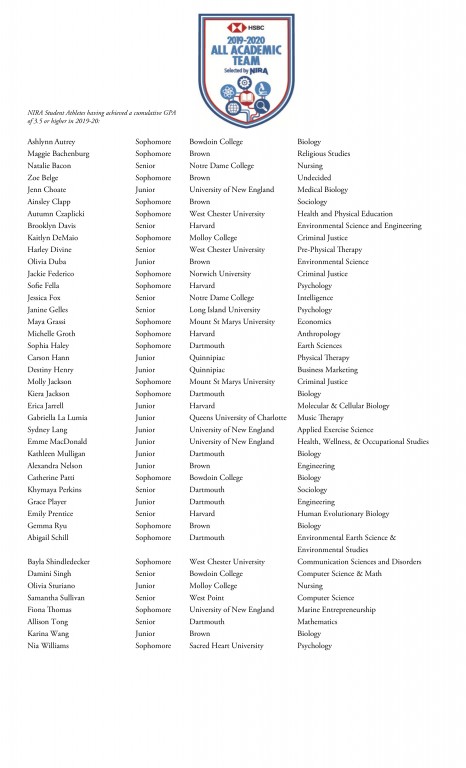 NIRA All-Academic 3.3 GPA