Navy Opens New Venue With Win Over Notre Dame
Navy Opens New Venue With Win Over Notre Dame
The rain didn't dampen the festivities, or the rugby.
The US Naval Academy men's team rebounded from last week's one-point loss at Air Force to defeat Notre Dame 34-15 Saturday.
Photos by Colleen McCloskey.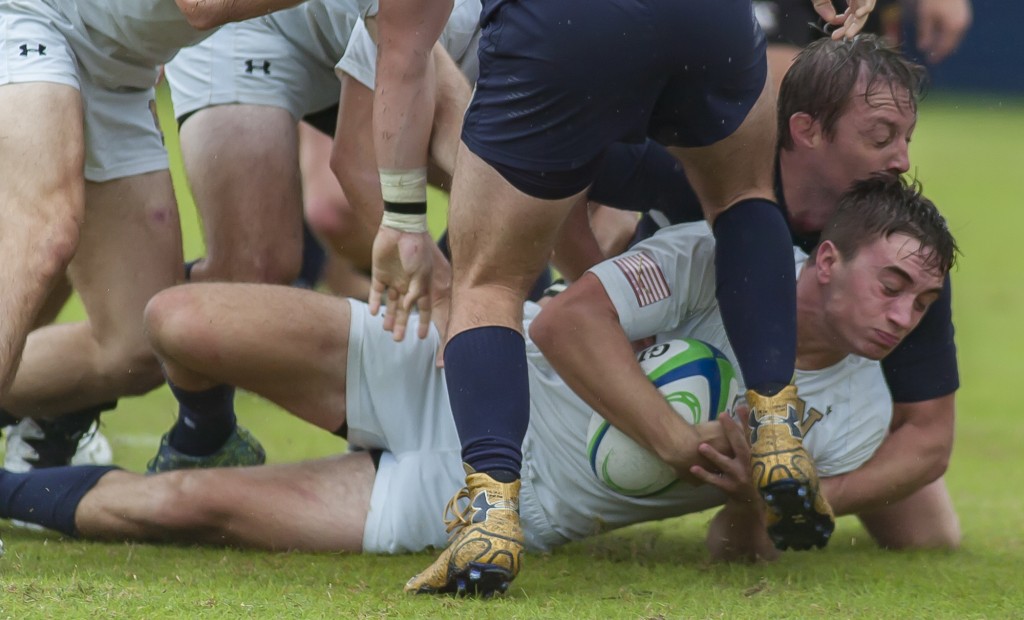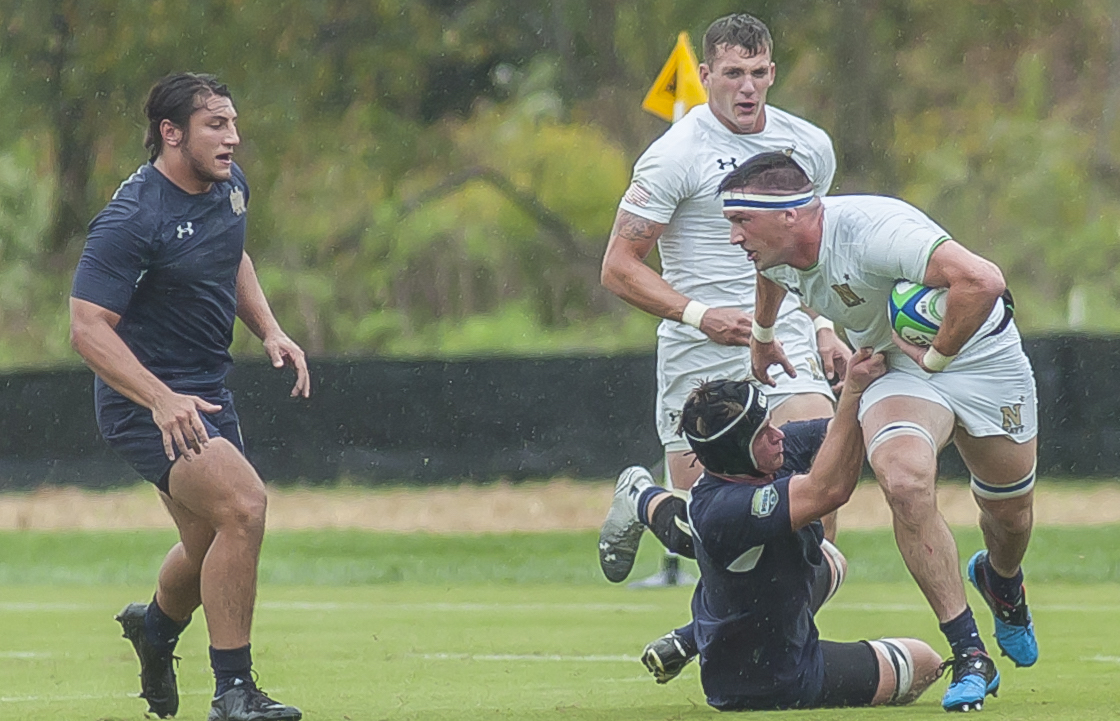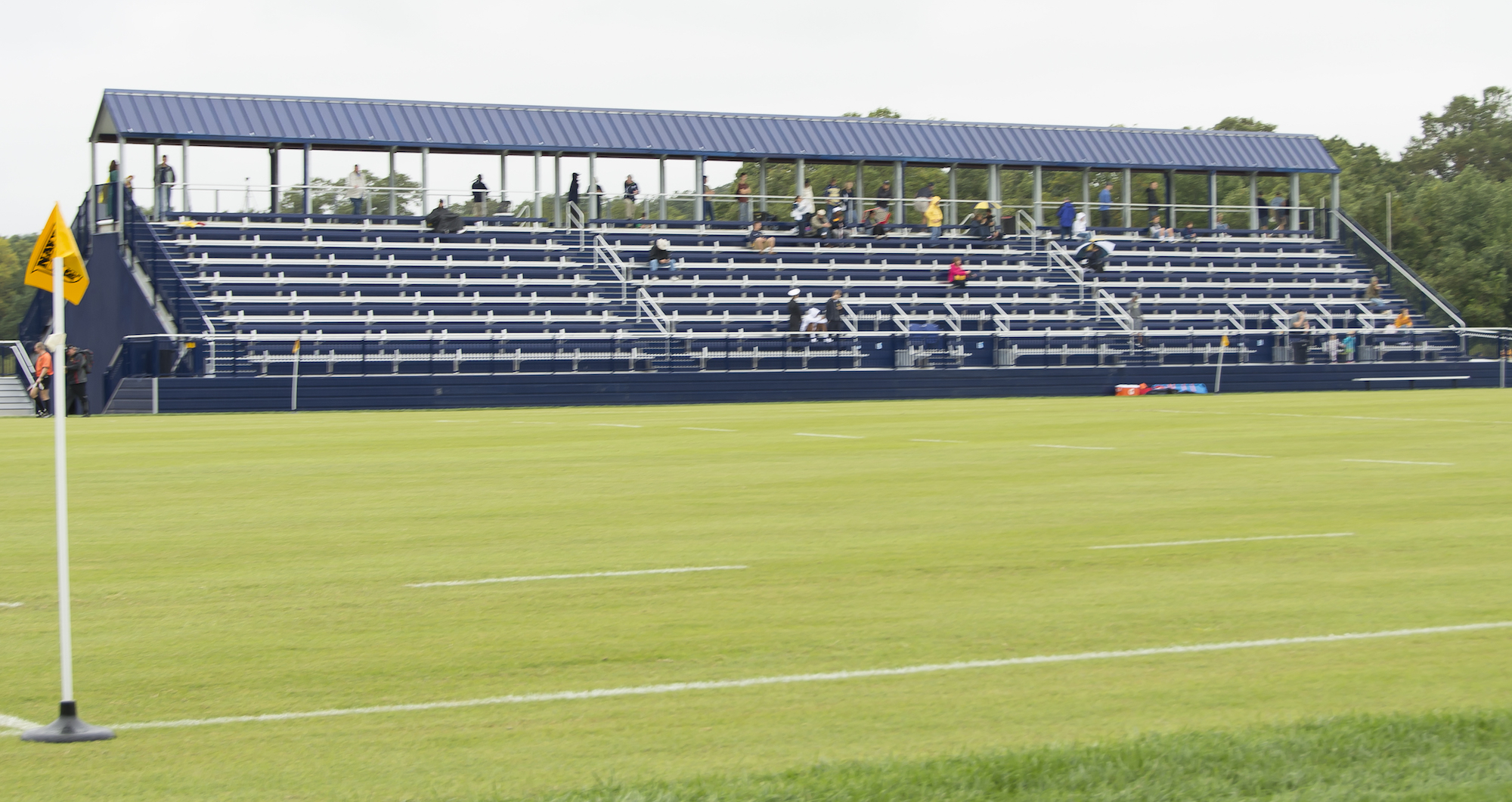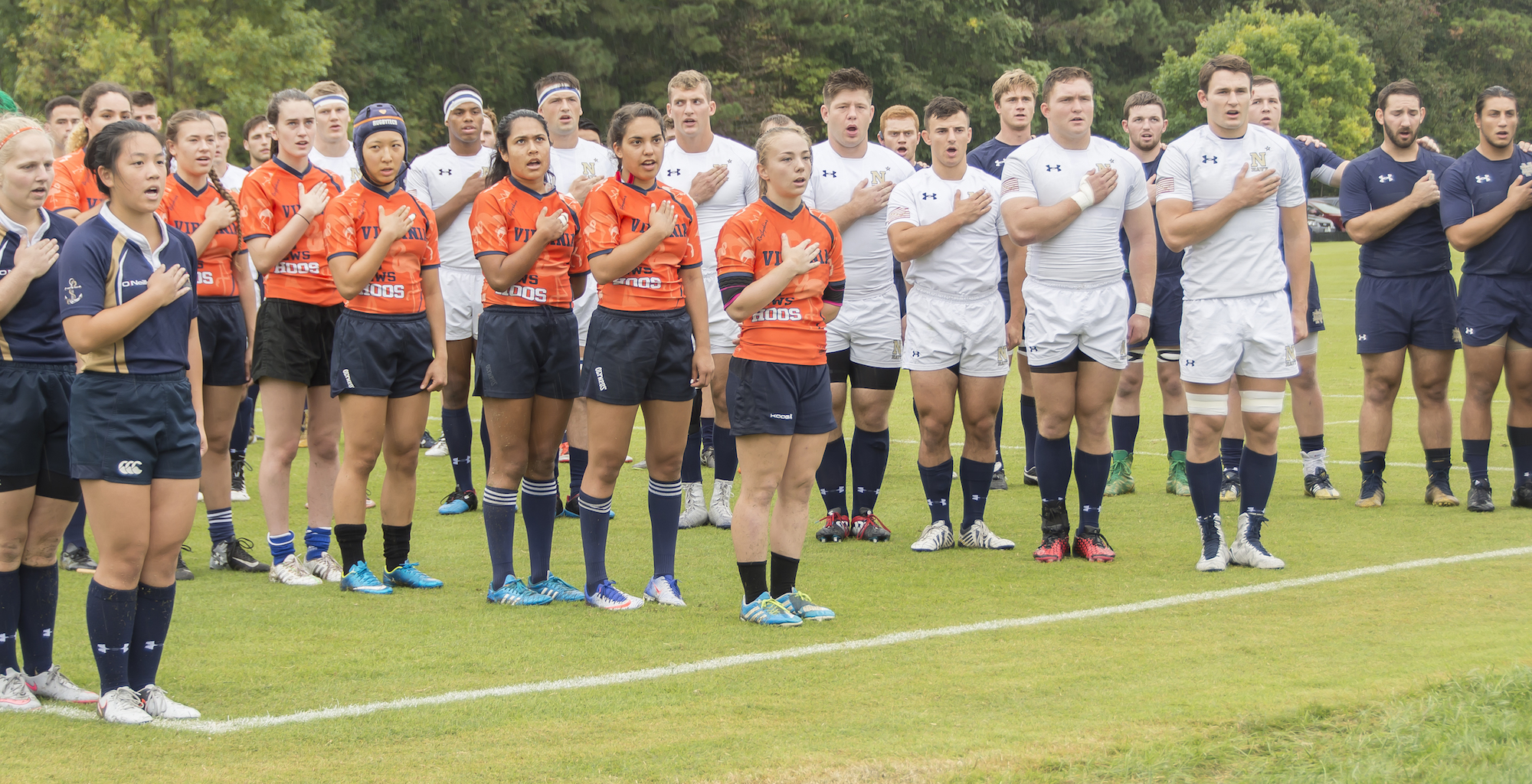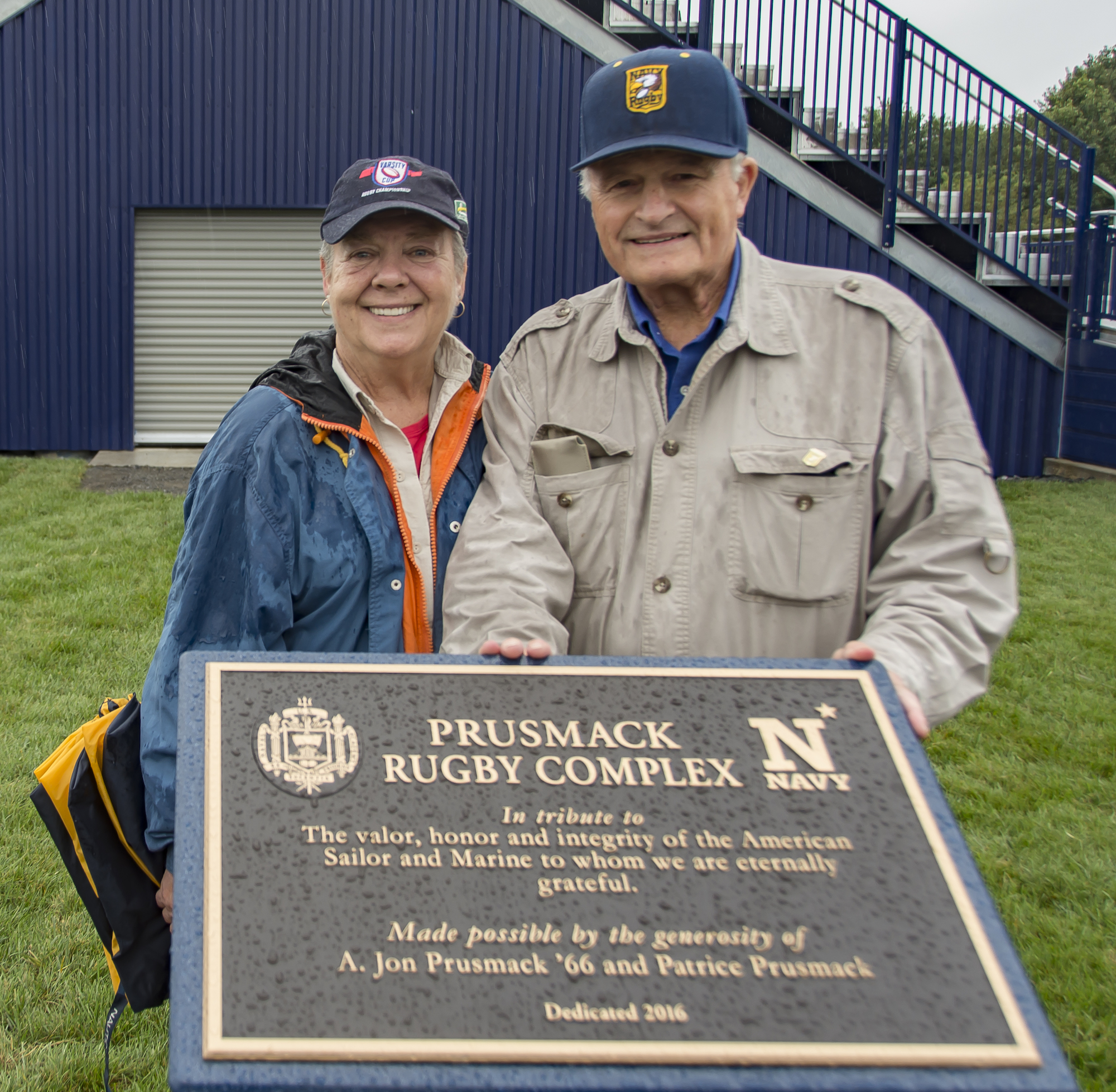 Bottom photo of series above, Jon and Patty Prusmack with the plaque that bears their name.
The game was special in part because Navy and Notre Dame have a sporting rivalry that goes back close to 90 years, but more so because it marked the official opening of the new rugby facility at the US Naval Academy. Various officials from the Academy and the US Navy were in attendance as the field was dedicated in honor of Ernie Blake, USNA Class of 1964. There is also a practice field, named the Malek Rugby Pitch after Frederick W. Malek, Class of '88, and the scoreboard is named in honor of Marc C. Baliotti, Class of '92.
(See more on how this was put together here.)
The stands are a pyramid design that allows fans to watch a game on one field, and then turn to watch a game on the other field without have to leave the structure (see photos).
The entire complex is the Prusmack Navy Rugby Complex, named after A Jon Prusmack, who attended the Academy in the 1960s, and his wife, Patrcia.
Friday night saw a dinner for over 180 people, including many Navy Rugby alumni, while the Superintendent of the Academy, Vice Admiral Walter Carter, Jr., the Academy Commandant, USMC Col. Stephen Liszewski, and several admirals watched the game.
The day itself was of course a celebration of the game, with Navy women taking on Virginia, and Navy men facing Notre Dame.
The men's game went well for Navy. Flanker Dan Tilghman was all over the place making big defensive plays, including a couple that stopped Notre Dame tries. 
"We has like a ninja," said Navy Head Coach Mike Flanagan, describing a moment when Notre Dame was mauling to the line and Tilghman somehow snaked in and stole the ball.
Hooker Kaden Steingruber, not normally a 1st-team starter, got the call and show very well. Conner McNerny was, once again, a key performer, as was Gardy Lebon.
The game itself was tight until the second half. Deadlocked with Notre Dame at 15-15, Navy exploded for three late tries, showing their fitness and depth.
Flanagan was happy with the win, but said he wasn't convinced that his team was improving.
"I don't think we played any better than we did against Air Force," said Flanagan. "We had some early scoring opportunities, but we kind of let them off the hook."
Even so, Notre Dame logged a good performance and are starting to get strong under their new coach, Justin Hickey.