Midwest HS Boys Championships This Weekend
Midwest HS Boys Championships This Weekend
Penn and Brownsburg both are in the single-school bracket. Tamara Tidey photo.
The Midwest Boys HS champions brackets are set, with 22 teams playing in three different brackets at the Moose Rugby Grounds in Elkhart, Ind.
Royal Irish heads up the HS Club bracket, and the defending NIT champs are the heavy favorites. Fishers, which sits 3-0 in Rugby Indiana's DI, could well challenge to make the final, but it's tough to pick anyone but Royal Irish for the top spot. The battle for 5th will be a tight one, with former Michigan state champs Grandville interestingly placed as they face Royal Irish in the opening round, and if they bounce back from that game, could go on to take the Plate.
(click on image for larger version)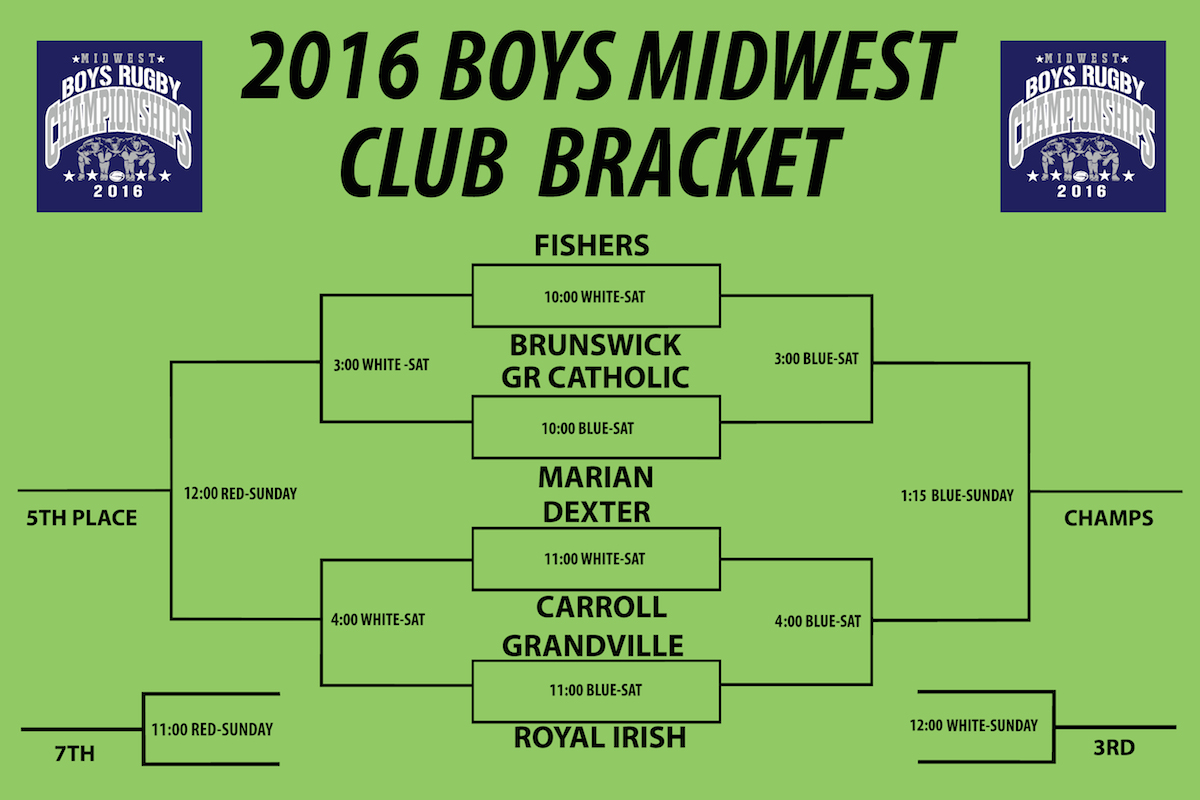 The Single-School bracket is much deeper, with St. Edward, St. Ignatius, Penn, Notre Dame de La Salette, and Brownsburg all ranked. West Ottawa has a shot at making a splash, but likely the battle for the championship will be between Penn, 2015 champs St. Edward, and 2015 Ohio State champs St. Ignatius, who beat St. Ed's for win that title. This past weekend, Penn played current HS Club #2 Royal Irish and lost by three points. St. Edward and St. Ignatius played single-school #1 Gonzaga, with Ed's winning and Ignatius losing.
(click on image for larger version)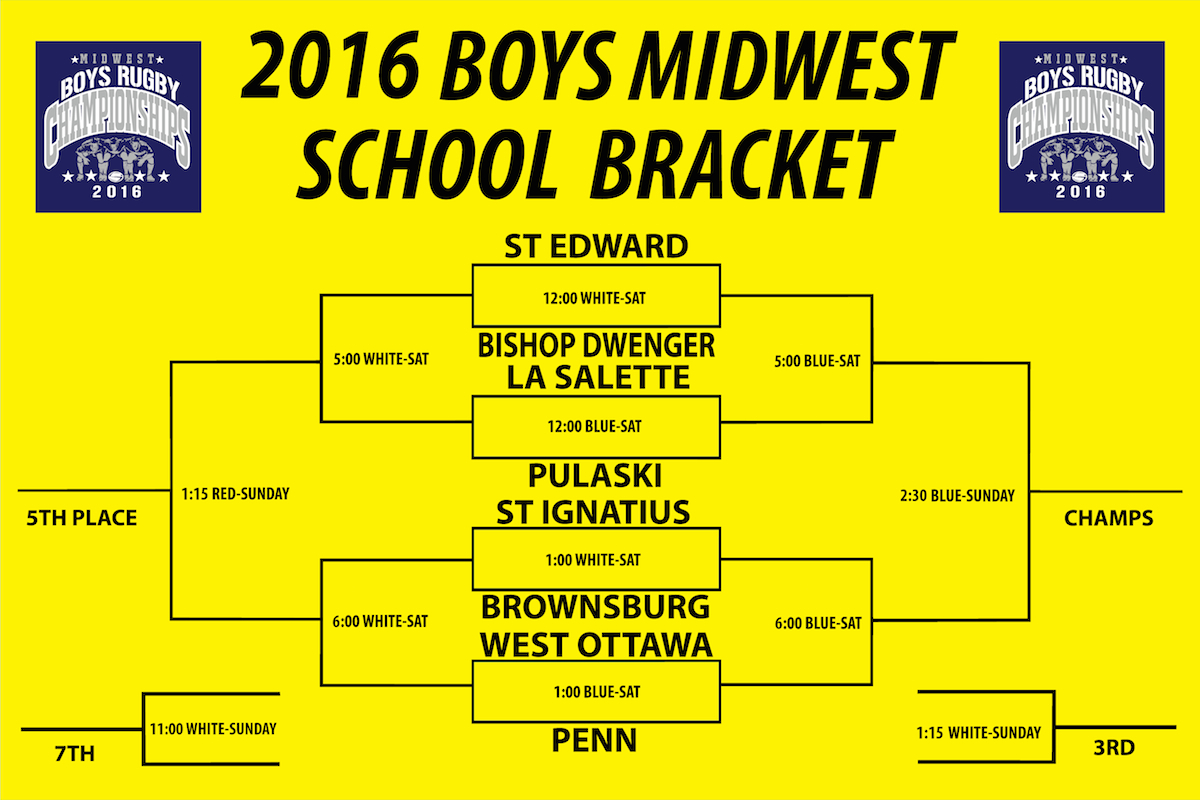 And then there will also be a six-team festival tournament.
(click on image for larger version)