Late Report Due To Pandemic—The New College Preseason
Late Report Due To Pandemic—The New College Preseason
Lindenwood is one example of a team waiting for overseas players to show. David Barpal photo.
The COVID-19 outbreak is affecting the rosters of college rugby programs, even if those programs aren't playing rugby.
Travel between countries has been restricted, and it's been difficult for overseas-based players to get as they look to start their 2020-21 college school year.
"It has changed over time," said Lindenwood Head Coach Josh Macy. "Early on it was the United States shutting down travel from other countries, and now it's other countries restricting travel. Consulates have just shut down and stopped issuing visas."
Macy said he expects his roster to be depleted as a result, but likely Lindenwood won't actually be playing games, so the depletion, coming with segmented training means coaches are working with much smaller groups. 
The school, added Macy, has been accommodating for these students. Some have told the school they would like to attend remotely for a few weeks and then show up in-person.
"The University has just been accommodating with those requests," said Macy. 
Like What You See On GRR? Become a Supporting Patron!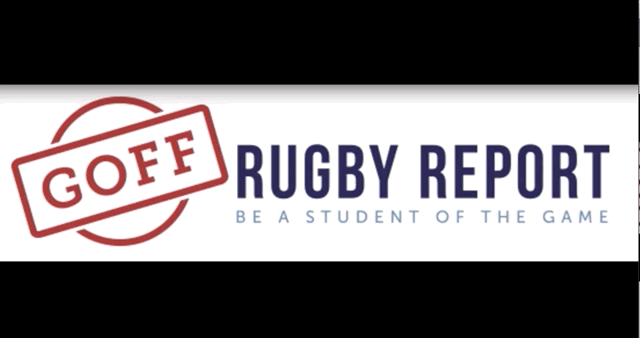 Even players coming in from Canada have had trouble.
At Iowa Central Community College, Head Coach Brent Nelson made adjustments based on the COVID outbreak early on.
"We anticipated some of the issues with travel bans so international recruiting was not a priority for us this spring and summer," said Nelson. "Due to travel restrictions we did have a couple of young men not able to make it in time for the report date."
At Iowa Central, that report date was a hard deadline, because the school wanted to test the student-athletes and start their training in a controlled environment all at the same time.
Iowa Central's team just got their test results back and are 100% negative. 
But as teams start to get back on campus, they might well have to wait for players from around the world to get their visas and permission to show up.
Addendum: At Kutztown University, seven recruits from overseas have had to defer their arrival until January; not one was able to secure a visa to travel to the United States. Two domestic recruits also deferred.
According to Head Coach Gregg Jones, the affect on the Kutztown rugby program won't be much as the team is not doing anything except for online meetings. 
"We hope to resume in January," said Jones.