Keeping Eye on the Ball. Madak Helps Sabercats, AVEVA Build Image
Keeping Eye on the Ball. Madak Helps Sabercats, AVEVA Build Image
A combination of grahics types were designed to break through the sports clutter.
The recent CRAA championship weekend hosted by the Houston SaberCats at AVEVA Stadium is a perfect example of how those two entities have leveraged what they've created in rugby.
With the help of business and marketing consultant Madak, the Sabercats and AVEVA made the organization and the stadium more than just about Major League Rugby.
When the Houston SaberCats entered Major League Rugby, they knew they needed to expand their fan base quickly. They also wanted to build a rugby-specific stadium to house the team.
Reaching out to the community and getting known was crucial, and that's why they brought in Madak, whose CEO, Adam Lejeunekopp, has a solid rugby background and understands the needs of rugby organizations in the USA.
"We were a start-up organization with little marketing or branding experience; the Madak Team were very helpful in getting us to take a more holistic, focused view of how to align our outreach across the various parts of our business to ensure a consistent message in our print, digital, and physical offerings," said Brian Colona, co-owner of the Sabercats and the club's first President, tasked with overseeing the building of the stadium. "It's easy to get too scattered in how to present your message outside of the firm. The Madak Team helped us avoid losing our way in how we presented ourselves to our fans and sponsors."
Striking Images
How did they do that? 
They created exciting visual assets and a paid media strategy that broke through the noise of a big but crowded Houston sports market.
Knowing that Houston is already a renowned sports town, Madak and the SaberCats put together a plan to target sports fans in the area through an aggressive social media campaign. They scripted, shot, and edited an informative series called "Rugby in 15 Seconds." 
These videos break down basic rugby moves and plays in order to familiarize Houston sports-fans with a sport they were most likely unfamiliar with. Madak also provided them with a full package of visual assets, including logos, fliers, digital ads, social media templates, schedules, a website, and internal onboarding and recruiting assets.
The result was an addition of 25,000 likes on Facebook, 10,000 followers on Instagram, and over 5,000 fans at their opening game, all in the first 6 months of the team and the MLR
This Rugby Business case study is brought to you by Madak Rugby.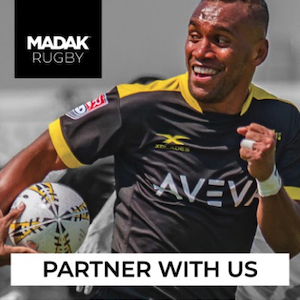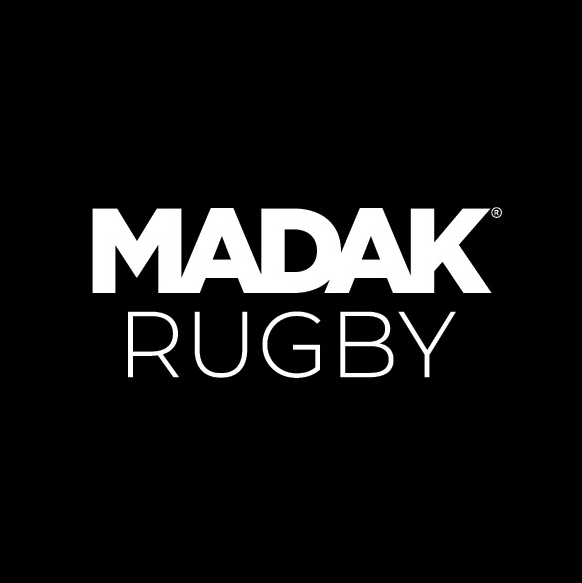 Madak Rugby works with businesses, organizations and teams to capture leads and turn their visitors into lifelong fans while getting the most out of their budget. From years of experience in rugby marketing, we know what it takes to build a rugby brand from the ground up. Madak empowers rugby organizations to reach new audiences and levels of success. Contact us today to level up your rugby brand and watch your fandom grow!
To this day, the SaberCats draw robust crowds for their games and often sell out the stadium. Some of those fans are fans with rugby backgrounds, but many are new to the game and were brought in because of Madak's marketing efforts.
Making the Naming Sponsorship Work For Everyone
Information Technology company AVEVA was brought on as the name sponsor and Madak worked with the SaberCats and AVEVA to make sure the sponsorship was broad and helpful to everyone.
Madak worked internally with the sponsorship division at AVEVA to create a strategy to activate the sponsorship. 
They created collateral pieces and developed a digital strategy for advertising and branding, and helped with event promotion for several games with AVEVA as the new stadium sponsor.
The event piece is a big part of it and circles around to this past weekend. Lejeunekopp and Madak beat the drum of "more events" consistently.
"He was a huge supporter of getting more events into the stadium," said Bob Erwin, who is with the US Rugby Foundation and worked closely with the entire project. "It's easy to get distracted from the goal and he kept everyone's eye on the ball. Madak made sure their clients listen to what they are planning but they will also go the extra mile to make sure it works."
That meant understanding what's important to City leadership, and it meant rising above the politics within rugby.
So you saw National Collegiate Rugby host their fall finals and their winter all-star event at AVEVA. And you saw CRAA hold their spring championships at AVEVA. Red River Conference games and major 7s tournaments have also been held there
AVEVA Stadium and the Houston SaberCats have become a go-to venue for events looking for a true rugby field with deep in-goals, fan amenities, and just rugby lines on the field. Their introductory videos tied in iconic images of Houston with the new venue, making that connection that broadened the reach, once again, past rugby fans to sports fans who might love rugby. 
At the same time, other AVEVA marketing assets Madak created tied in the rugby team to use the power and excitement of that game to put more punch in the ads.
As a result, Madak expanded their work with AVEVA, producing television ads and display ads, and ensuring the sponsorship partnership was a strong one. And in the end what it meant was butts in seats, and within the broader rugby community, a recognition of what the SaberCats and AVEVA Stadium can provide.