Illinois HS Players Get Back into the Swing with RugbyX Series
Illinois HS Players Get Back into the Swing with RugbyX Series
Played indoors, RugbyX gives players in Illinois a chance to shake off the rust during the winter.
In Illinois a new approach to getting young players back to the game after the COVID shutdowns is kicking off this month.
Around a year ago, volunteers across the levels of Illinois grassroots rugby began meeting for weekly informal brainstorming sessions and one idea that came out of those sessions was a high school Rugby X series. This series would be indoor 5-v-5 games designed to get players playing before the 15s season starts.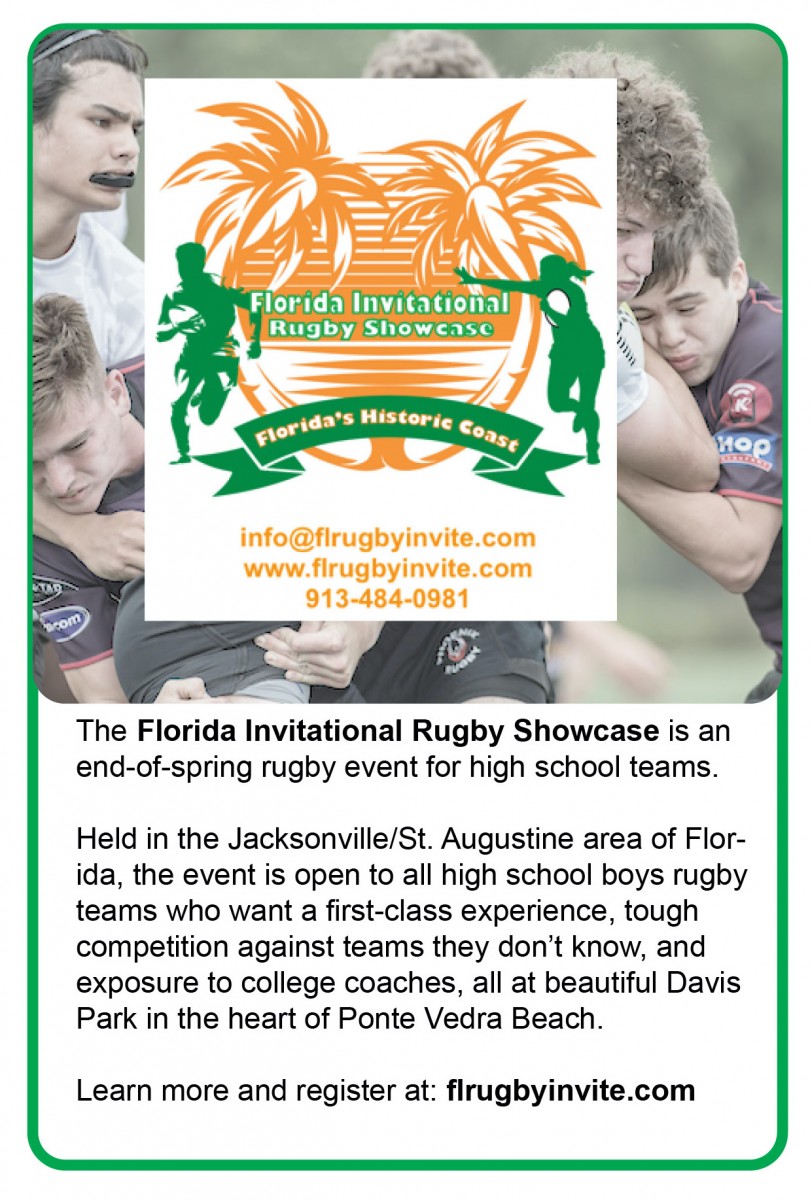 "We always struggle with the build-up to Spring rugby due to the inclement weather so we brainstormed different ways to keep players involved in the game," said event organizer Tom Kean. "RugbyX is an indoor, fast-paced version of rugby which allows players new and experienced to be in a competitive environment. Also, being indoors, these tournaments are guaranteed to happen even if it snows and is -10 degrees in Chicago."
The first tournament was held at the Go For It Sports Dome on December 4. Each of the eight teams played four matches.
After Saturday, there's a four-way tie atop the ladder with the Arlington Stallions, Chiefs, Fox Valley Predators, and Silverbacks all on six points.
"We are not in the business of fielding competitive sides – our model is to supplement club training environments and rely on SGB/Union select sides to showcase athletes," said Silverbacls Director of Rugby, Joey Rasmus. "But several of our athletes have not played but a handful of games since Spring 2019: some have played none. When Rugby Illinois crafted this awesome competition, we saw an opportunity to stoke our athletes' passion for the game."
As the sport returns from COVID, success looks different for the Silverbacks Team.
"Win-loss is not top of mind for us. For one thing, our athletes are in a general physical preparedness period," said Rasmus. "It is unrealistic to ask that they be peaking or match fit for this series. We see our guys have done good work developing individual skills over the off year but good team play habits are practiced most effectively in live match-play. Rugby X puts a lot of pressure on communications, support play, spacing, and positioning, and if our guys get a bit better each match by re-establishing those building blocks of their game, this series will be a great success for our program.
"Despite our long-term development focus, there is so much to celebrate with our pool of athletes."
Teams in @RugbyIllinois are knocking the rust off with some RugbyX indoors. Here's a look. pic.twitter.com/AV7rqs0yme

— Alex Goff (@goffrugbyreport) December 8, 2021
Robert Downey of Illinois Valley Rugby Club played in the Rugby Illinois Middle School final in May 2019 but hasn't played much since then. But he emerged a pretty polished rugby layer. Konrad Kulat and Charlie Black (West Suburban Bulls) move smoothly in possession and created space for teammates. Frankie Krembs (Mt. Carmel High School) had the best work rate of any player on Saturday while Rueben Kruger, Hugo Hourihane, and Jaden Buettner (all from New Trier High School) showcased athleticism and smart support lines.
Arlington have a fresh crop of talented youngsters to develop.
"We're very happy for this opportunity to get some live play before the end of the year," said Arlington Coach Paul Bergman. "It's been a while since our fellas played, so there was a bit of rust to brush away. Coach Collins and I were happy to see the skill level and attacking instincts improve as we progressed through the evening. Everyone in our squad is eager to get out there again next week."
After last playing in middle school, sophomore Seb Coles had a great first day with the Stallions.
There are no draws in Rugby X. If the score is tied at the end of 10 minutes, players take turns in a 1v1 shootout; starting on opposite sides of the 55m x 32m pitch.
These finales offer a thrilling end to a deadlocked game.
The Chiefs reveled in this and for two of their three wins coming in shootouts.
"It was an amazing performance from all seven of our guys last night," Chiefs Coach Chuck Blair said.
Captain Logan Blair led his team by example with solid tackling, passing, and running. Returning player Nate Brazen showed off his speed, Logan Kirsch played a strong game, and first year player Jake Ostrega showed his ability to learn and improve every game.
"Having two games go to a shootout, and losing the coin toss both times, our tackling led the way," said Blair. 
Leg two of the series is next Saturday, 12 December with the third and final tournament the final Saturday.
Expect fireworks next weekend as six teams try to keep pace with the pack.