HP Pathways Latest: What's On The Horizon
HP Pathways Latest: What's On The Horizon
USA Rugby's High Performance Pathway team updated the rugby public on its actions on a zoom call Wednesday night; here are some highlights.
Eagle Eye Scouts
The HP Pathway team is looking to hire a network of scouts around the country to find age-grade talent. The team is looking for scouts for male players and for female players — separate networks for each — and will be paying them a stipend. While coaches can apply, it's unlikely, for example, that college coaches will get these roles because USA Rugby wants to take the recruiting angle out of it. Instead, they are looking for unconnected third parties — referees, retired coaches or former coaches who don't have time to coach anymore, and former high-level players.
To apply for the Women's Positions go here >>
To apply for the Men's Positions go here >>
_____________________________________
We need our readers' support!
Use this link to see how with a small monetary pledge you can ensure we keep reporting on these important issues. Become a Patreon Patron, or, if you want to keep a low profile, submit an anonymous donation.

Thank you to our current Patrons. We appreciate your support!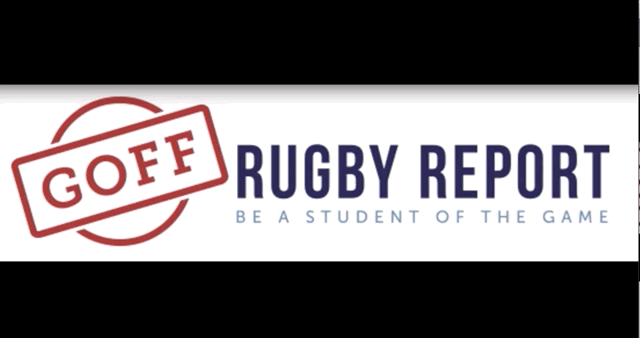 _____________________________________
Scouting Opportunities
Of course COVID-19 makes scouting opportunities more difficult, but the Pathways team are looking for rugby events where they can send scouts to see a large number of players. This isn't USA Rugby holding events, but instead just learning where they can best send recourses.
In addition, there will be a virtual combine put together by the USA Rugby Pathways team. This was initially planned for late August, but High Performance Pathways GM JD Stephenson said he was overly ambitious in his thought that it would be ready by then. He has rescheduled it for later this month.
The HP Website
This is a key aspect of how things might get more formalized, and therefore better, for players who want to be seen. The website, once it's officially launched, will allow players to nominate themselves, and allow interested observers to nominate players for tracking. That information will be put directly into a database, and in fact in the future you'll be able to see what progress a player has made. For example, if you nominate Chris Von Rugby as a player to watch, if Chris has already been nominated, you might get a reply saying that is the case, and that Chris has attended a camp in July, and is slated to be on a tour in December. 
Show Us The Money
Money is key to all of this, and Stephenson said that World Rugby's funding is crucial to how these programs progress. The World Rugby funding plans will be revealed this month.
NDPs
The USA Rugby HP Pathways group will unveil the list of academy or select programs that applied for and achieved National Development Program status. This status is fluid — there will be regular opportunities for programs to apply — and it is awarded in stages, with programs that tick more boxes getting a higher level of NDP-ness.
The unveiling is expected to be unveiled in conjunction with the official launching of the Pathways website.
USA Rugby HP Pathways Team
JD STEPHENSON - GM HIGH PERFORMANCE PATHWAYS
jstephenson@usa.rugby
(314) 954-7194
EMILIE BYDWELL - HP DIRECTOR - WOMEN'S RUGBY
ebydwell@usa.rugby
(617) 401-6983
BRENDAN KEANE - NATIONAL MEN'S HP PATHWAYS MANAGER
bkeane@usa.rugby
(980) 722-1413
MARTHA DAINES - NATIONAL WOMEN'S HP PATHWAYS MANAGER
mdaines@usa.rugby
(612) 961-7182