Hard Work, Planning, And Lobbying Spark Rugby's Return In Illinois
Hard Work, Planning, And Lobbying Spark Rugby's Return In Illinois
Maks up and spray 'em down. Photo courtesy Chicago Lions.
Youth Rugby in Illinois got to go-ahead to hold rugby activities starting this past weekend and several programs were champing at the bit to get going.
Immediately after the announcement that the state of Illinois would allow non-contact practice, various programs ran non-contact sessions.
The Chiefs youth program in the western part of the state hosted 57 players aged from six years old to 18, over two days in what is the first week of a six-week Super Skills Sunday program. The players were split by age with about half participating in the 1st session, and half in the second. Kids were further divided into Rookie Rugby, Middle School, High School Girls, and High School Boys sections.
The Chicago Lions youth program ran a pilot program to test their protocols and gauge player and (just as important) parent interest. It was a huge success with around 30 kids, from age four to high school age, in attendance. Now the Lions are set for a seven-week fall program for kids in middle school and high school. Those kids will attend practices every Tuesday and Thursday. They will also hold Saturday-morning sessions for kids in 3rd Grade and younger. According to Andy Rose, Director of Youth and Community Rugby for the Chicago Lions, all of this was helped by the lobbying of the Rugby Illinois Compliance Committee headed by Tim Walsh, with the Chicago Area Rugby Football Union and Theo Gilbert working as well.  
In March, the Lions were just wrapping up their indoor winter season and moving to their outdoor facility — the Lions for Hope Sport Complex. "All teams had played in one festival against the Chiefs and our HS boys had played one warmup game and the unimaginable happened," said Rose. "The Governor announced the 'stay at home' order on March 20 and everything came to a screeching halt. With 10 programs and around 150 kids ready to play, we were left scratching our heads about what to do. We ran a virtual fitness series called LionFIT, three times a week for three months, which was well attended until the weather got better."
With school being online, young people didn't want to be stuck on a computer any more than necessary. But in the city of Chicago, lots of kids were stuck in small apartments and needed to get outside.
"Our priority was getting the players on the field as quickly and safely as possible," said Rose. "Our players, both young and old, needed a safe place to work out as they use rugby and exercise as a coping mechanism and mental release from the current stressful situation. So as soon as the WHO, State, City, World Rugby, USA Rugby, and Midwest guidelines came out the Lions' Executive Director, Chris McClellan, and I set about writing the Lions' RTP Protocol."
After a series of Zoom meetings, peer reviews, and discussions with a variety of organizations, the Lions got their return-to-play plan approved, only to see that approval retracted when Illinois Governor J.B. Pritzker changed the guidelines.
So the Lions went back to their plan and made changes that allowed them to run skills, drills, and conditioning only.
Meanwhile, Walsh lobbied the state to have flag rugby downgraded from a high risk sport to a medium risk sport. This was a crucial change and he was successful, allowing the Lions and other programs to add flag rugby to their curriculum. That also allowed players of any age the chance to play some form opf rugby, something that football has struggled with.
_____________________________________
We need our readers' support!
Use this link to see how with a small monetary pledge you can ensure we keep reporting on these important issues. Become a Patreon Patron, or, if you want to keep a low profile, submit an anonymous donation.

Thank you to our current Patrons. We appreciate your support!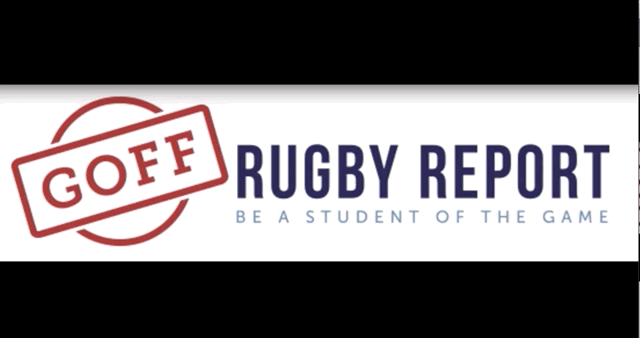 _____________________________________
"We had more boys than normal [sign up] for this time of year as there is no high school or youth football in Illinois," explained Chiefs RFC President Janet Kean. "All players and coaches completed the World Rugby COVID Awareness certification for players and coaches ahead of the program so they understood the new training environment. The day of training, players and coaches completed the Health Questionnaire and on arrival to the pitch, had their temperature checked and hands sanitized. Great care was taken to ensure social distancing was observed where possible, equipment was kept to a minimum, and all equipment used (balls and noodles) were in bins of disinfectant and swapped out regularly throughout the training session."
At water breaks players got the hand sanitizer treatment again, while coaches worse masks throughout the sessions. Players wore them when not on the field, but removed them while training.
The Chiefs sessions  comprised 30 minutes of skill games (ball handling, evasion, teamwork, and kicking) and then ended with a 30-minute game of touch, using the RFUs modified Ready 4 Rugby game,
"The players and coaches all had a great time during our first session," said Kean. One player sent Kean a message: "I just wanted to let you know I had probably the most fun I've had in months today! Thank you so much for everything."
"We weren't sure as to what the response would be for this program, not knowing what level of comfort our parents had in their child returning to organized sport, or in their trust in us as a club that we would maintain a COVID-safe environment for their child," explained Kean. "Knowing that there wouldn't be any contact or competitive play, we were blown away with the numbers that registered ... and the enthusiasm of the players and coaches to be back on the pitch. This isn't rugby as we know it, but the kids just want to be on the pitch with a rugby ball in their hands with their friends. This is a great time for them to work on their basic rugby skills and fitness in a fun and safe environment."
These two programs are just two examples. Neuqua Rugby also got on the field and embraced the COVID-safe protocols. Back on the field also is Mount Carmel HS and the Fox Valley Predators. It is unlikely that these programs will play any competitive rugby against each other, but that doesn't really matter. What does matter is that these programs have found a way to get players on the field and enjoying the game again.
And it takes planning, attention to detail, flexibility, and a little lobbying to get it done.
"Tim Walsh has been instrumental working with the State of Illinois Health Department for approval," said Rugby Illinois VP of Development, Tom Kean. "Also, Chicago Lions must be recognized and thanked for developing the Return to Play program over the last few months."
With everyone working together, and doing so diligently, rugby is back in Illinois.