Good Times Will Roll At LA 7s
Good Times Will Roll At LA 7s
US fans at the USA 7s. David Barpal photo.
It will be party time in the Los Angeles area for the LA 7s as fans get to enjoy a wide range of off-field activities during the tournament week.
While the world's best men's 7s players suit up February 29 and March 1 in the LA 7s, there's also the LA Invitational,with 25 brackets from Beach Rugby to Youth brackets to elite-level senior tournaments, all save the Beach Rugby playing at the same venue.
Disney Land is really close, and in fact even closer to the Day One LAI venue in Irvine, Calif., and the annual Scrumble golf tournament is part of a series of rugby events during the day in the days leading in—Scrumble Golf Tournament A Highlight Of LA 7s Weekend. For those who want to go out on the town, there will be major rugby parties all along the coast at Redondo Beach, Manhattan Beach, and Hermosa Beach, which all run together just south of LAX airport and are easily accessed from the Long Beach Airport, as well.
We understand that organizers will unveil Rugby Passport, which will give fans access to rugby events all through the region during the LA 7s celebrations. The idea is to make it easy for fans to have fun and make it so they don't have to commit to one party, one club or pub, or one place.
For a lot of fans, then, staying around Redondo, Hermosa, and Manhattan Beach will be the thing. It's a short drive to the stadium, and right there on the water. Dignity Health Sports Park is well equipped to handle rideshare pickup and dropoff, and that's probably going to be the transportation of choice for a lot of fans—it will certainly be better and more convenient than the $35 shuttle in Las Vegas.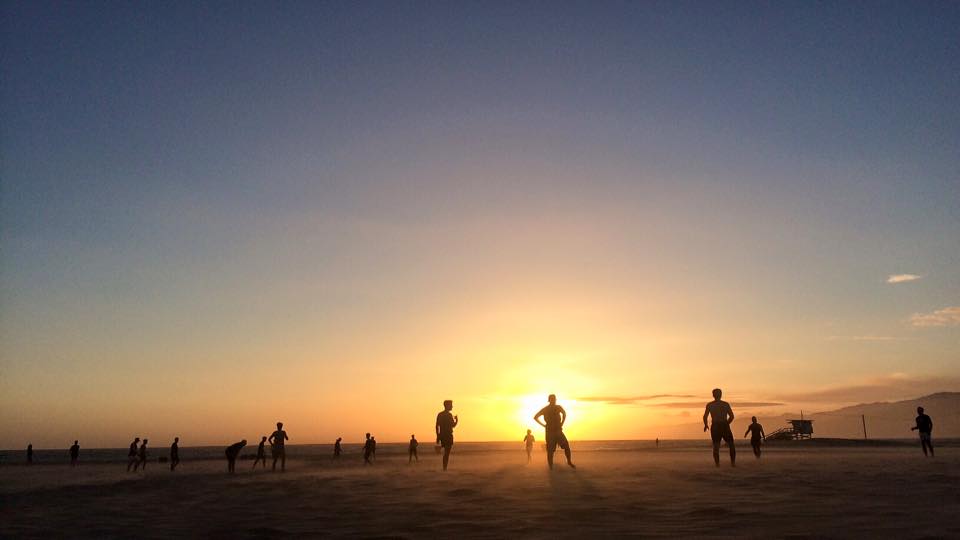 (Photo The Rugby Corner)
So, to recap:
There's the LA Invitational at the Orange County Great Park in Irvine, Calif. on February 28
There's the LA Invitational games at Dignity Health Sports Park in Carson, Calif. on February 29
The LA 7s also kicks off at DHSP on Feb. 29. LAI players will have a secure bag-drop so they can go right from the games to the international tournament.
There will be activities and events all week, and local attractions all the time.
The events will be centered around Redondo Beach, Hermosa Beach, and Manhattan Beach, with the tournament providing a Rugby Passport party pass so fans can go all over.
Full Details of LA Invitational
Ticket prices are very reasonable, but will go up a few dollars once January 1 rolls around.
So make the move now. Go to LASevensRugby.com to buy your tickets.