Gamebreakers from Men's D1 College
Gamebreakers from Men's D1 College
Jake Kubicki on the run for Bowling Green. Roger Mazzarella photo.
We're back with our Gamebreakers and this week we've got the best performers from men's D1A, D1AA, and D1 college rugby.
This week we see some front row Gamebreakers, one or two youngsters breaking out, plus a few big points hauls. Here's who we liked from the week:
Jack Wilson, University of Notre Dame
Playing openside flanker Wilson produced a 100% tackle rate for the Fighting Irish over Western Michigan and was almost perfect against against Michigan this past weekend. UND won both games.
Jake Beitia, Navy
Navy's 65-0 defeat of Air Force in the Shea Cup kicked off the season nicely for the Midshipmen. Beitia produced a strong, active game at loose forward. An all-state linebacker in high school in Idaho he has translated those skills nicely to the rugby field.
James Hughes, Mary Washington
In a close loss to Penn State, Hughes was a force at prop and was player of the game for the Mothers.
Ryan Connelly, Northeastern
The Huskies wing Ryan Connelly scored four tries in a 67-5 defeat of UMass.
Rob Cleland, Georgia
The University of Georgia fullback has been a consistent playmaker and attacker throughout his time at UGA. And with no time on the clock Cleland broke through the South Carolina line, and offloaded to set up the game-winning try in the 17-15 Georgia victory. 
Thomas Tompkins, Nazareth
Jumping quickly into D1 rugby, the relatively new varsity program produced a win against Brockport. Tompkins, playing prop, set the tone up front.
John O'Toole, Penn State
The Penn State prop scored three tries in a tight 28-26 victory for PSU over Mary Washington.
Joe Lupica, Buffalo
Lupica came on as an impact sub and scored a try and added three conversions while sparking Buffalo to a 38-15 defeat of Cortland.
Brennan Vaught, Illinois
With Illinois getting by Purdue only by virtue of having more successful conversions—the final score was 21-17—Vaught's contribution as the goalkicker is clear. Had it not been for the fullback's accuracy Illinois might not have won.
Jake Kubicki, Bowling Green
The Falcons' flyhalf ran an impressive offensive performance against Ohio University, and was also solid on his goalkicking, nailing seven of nine conversions attempts in a 59-0 shutout win.
Mark Murphy, Iowa State
The hard-charging Cyclones No. 8 had something of a breakout game, especially on defense, as Iowa State held off Iowa 18-10.
Luke Sutherland, Western Michigan
The explosive wing put in a full day's work in WMU's 25-19 win over IUPUI and was the team's best backline performer.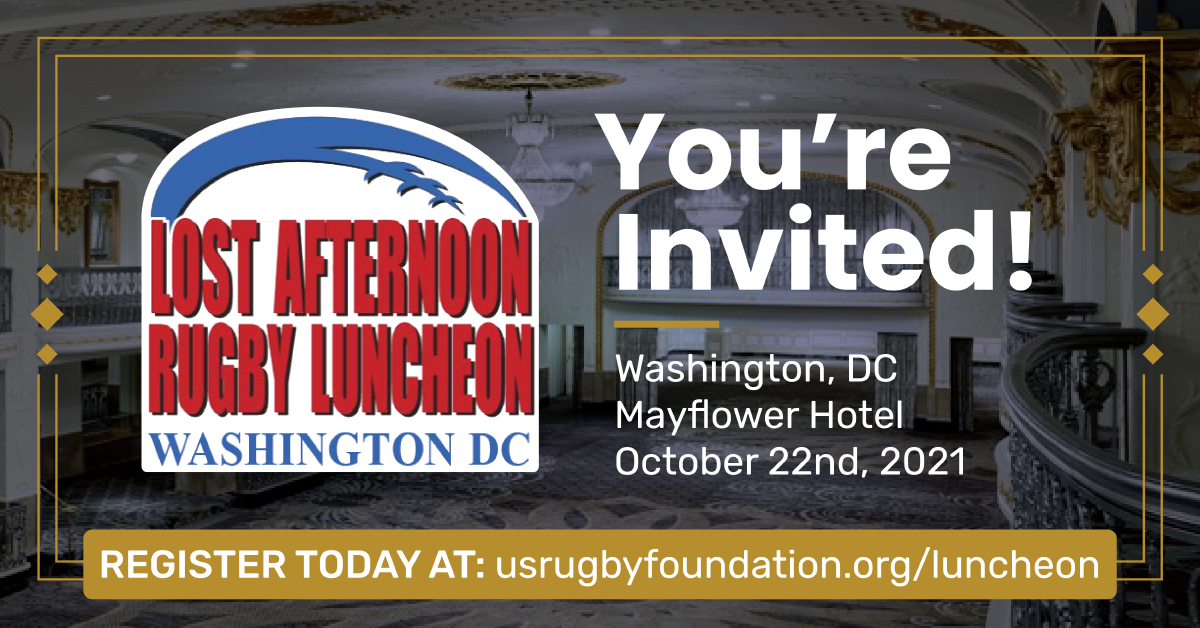 Benji Hund, Queens University
In a blowout win over NC State the experienced flanker scored two tries and was hugely active around the field.
Wyatt Parsons and Cael Kuhn, Kansas 
Co-men of the match, Parsons and Kuhn were very effective on defense in the Jayhawks' defeat of Nebraska. Their precision in tackling and Kuhn's kicking skills kept the Cornhuskers team scoreless.
Ayoub Jalli, Wheeling
The Moroccan sophomore scored 22 points, including two tries,  in Wheeling's 45-10 defeat of IUP.
Oisin McDonagh
The Iona loosehead prop was a powerful presence in his team's win over Fordhamm carrying the ball 15 times in traffic to start the Gaels' momentum.