Fort Hunt Working Hard to Open it Up
Fort Hunt Working Hard to Open it Up
With the 2018 high school season on the horizon, the Fort Hunt Warriors have been preparing for the tough campaign ahead. 
While some teams rest and relax in the fall, the Warriors have been training since November.  Even though 2017 was the team's most successful season to date, head coach Dale Roach knows that this team has even more to offer.
November and December saw regular training sessions with those players not involved in fall-winter sports, focusing on conditioning and decision making. Spearheading Fort Hunt's training over the fall and winter is Kerian McManus, the Warriors' Head Varsity Coach. As more players have returned to the fold in January, the team has begun to shift the focus onto a faster-paced game and introduced new structures.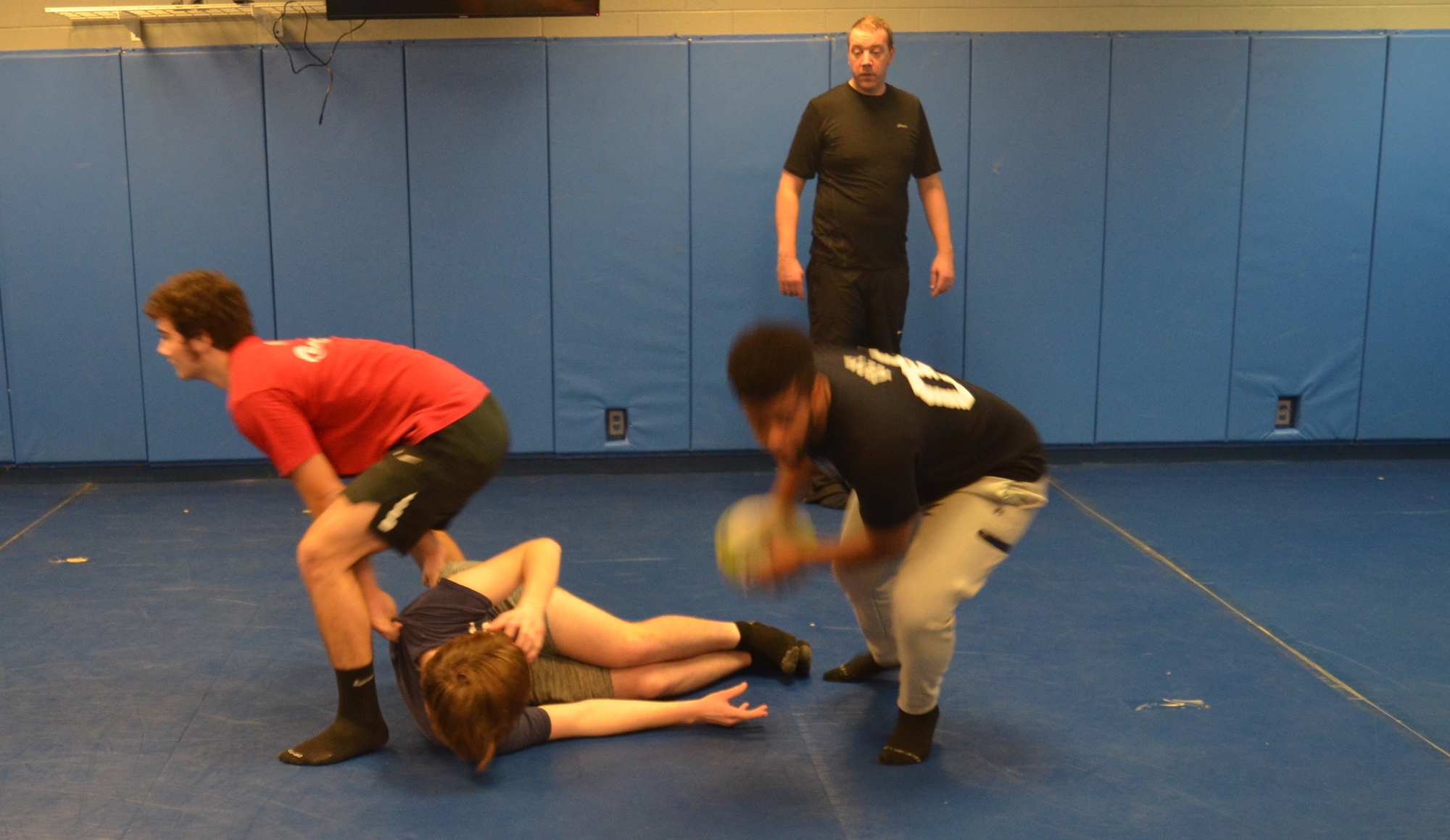 Fitness, speed, and smart play will be the keys to returning to the National Championships in May.  Coaches Roach and McManus also look to repeat last year's successes as Virginia state level and sweeping the inaugural Mid-Atlantic Premiership League title.
Since the end of last season the Warriors also have seen a large number of players selected to higher individual honors, with many being selected to play with the Rugby Virginia All-Star, the Eagle Impact Rugby Academy, and High School All-American teams.
Fort Hunt kicked off their 2018 season with a friendly against the Maryland Exiles. The Exiles looked pretty solid and played well, but Fort Hunt, bolstered by Connor McManus (stepping in at flyhalf for the game), and fullback Daiimon Cleveland, Fort Hunt ran out 52-21 winners.
"This year we've been looking to play a lot more expansive rugby - more wide open - and the guys did a really nice job with that," said Roach, who also praised the Exiles' effort.
Also of note was sophomore Aaron Sheckels. Fort Hunt is an upperlcassman-heavy team and rarely suits up sophomores. But Sheckels came in at scrumhalf because McManus moved for the game, and did an excellent job running the offense.