Finalists for the 2021-22 MA Sorensen Award Named
Finalists for the 2021-22 MA Sorensen Award Named
The MA Sorensen Award is sponsored by the Washington Athletic Club.
The five finalists for the 2021-22 MA Sorensen Award have been named.
With a panel of experts, along with fans and college team representatives, voting on the nominees, the final five have been announced. These players, two from NIRA, two from DI Elite, and one from Women's DI college, will now be voted on by the MA Sorensen Award Panel of coaches, experts, and media representatives to name the 2021-22 winner.
The MA Sorensen Award-winner will be celebrated at a gala event June 11 at the Washington Athletic Club in Seattle, Wash. The WAC sponsors this award for the top women's collegiate rugby player in the country.
The award is named after doctor, trailblazing player and coach, and World Cup-winner MaryAnn Sorensen, whose speeches at the awards dinner are some of the highlights of the event.
The finalists are:
Saher Hamdan, Life University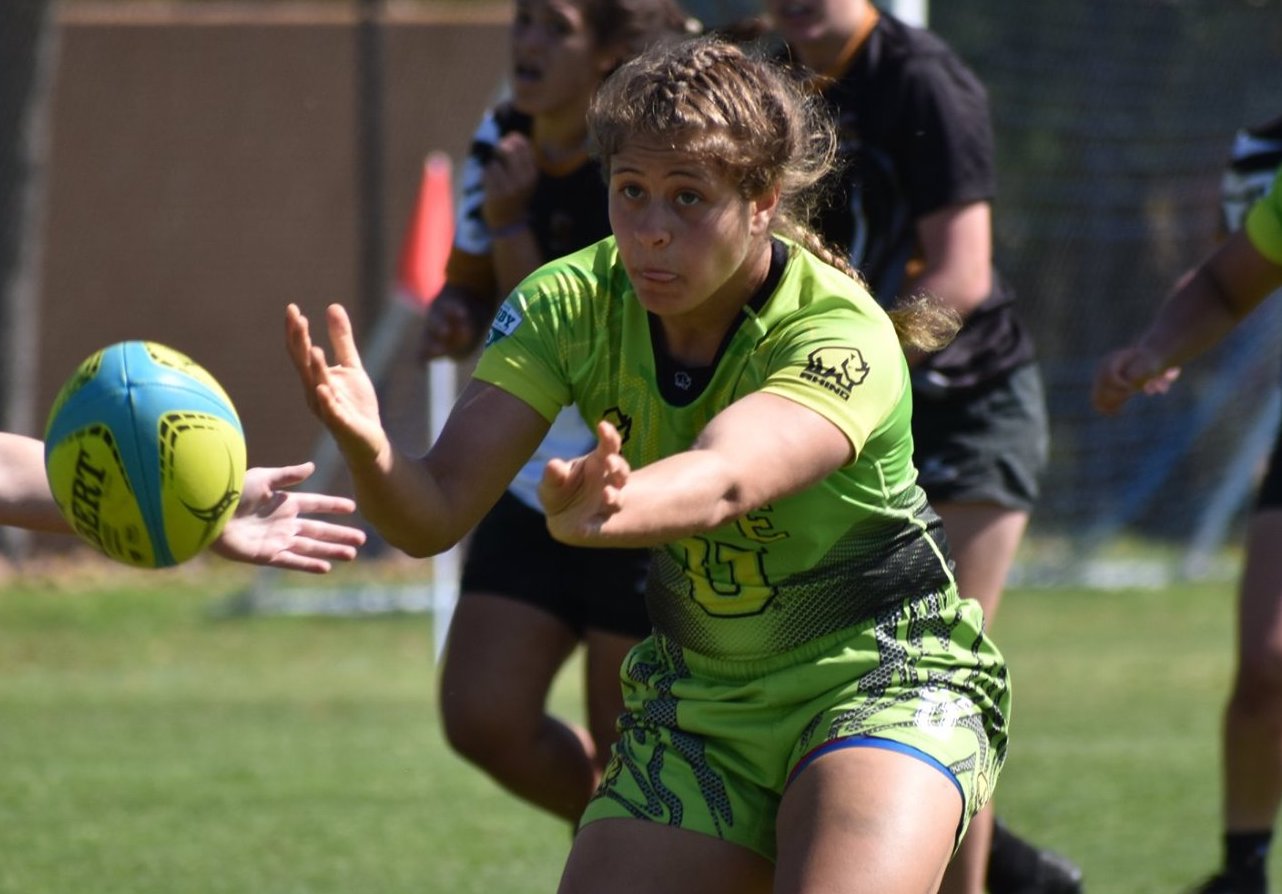 (Photo Life University Athletics) The Lakewood HS (Ohio) product is a powerful, hard-running player who has been capped at hooker but also plays center for the Running Eagles provides a unique ability to provide elite-level performances all over the lineup.
Eti Haungatau, Lindenwood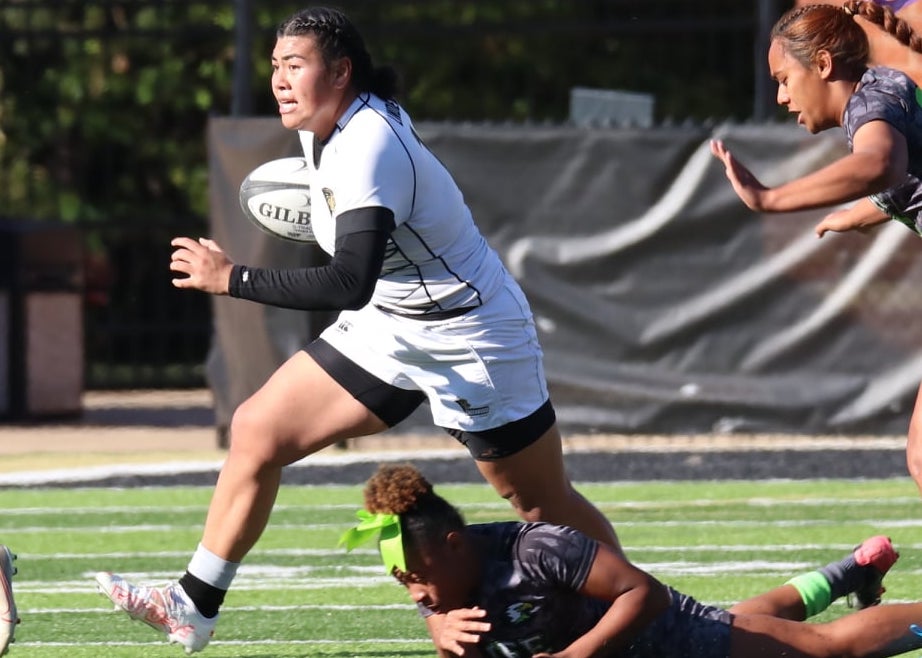 (Todd Lunow photo) Already capped by the USA in both 15s and 7s, the former Sac PAL Amazon standout, the Lindenwood center is a game-changer in the backline, showing a unique blend of skill and power.
Idia Ihensekhien, Dartmouth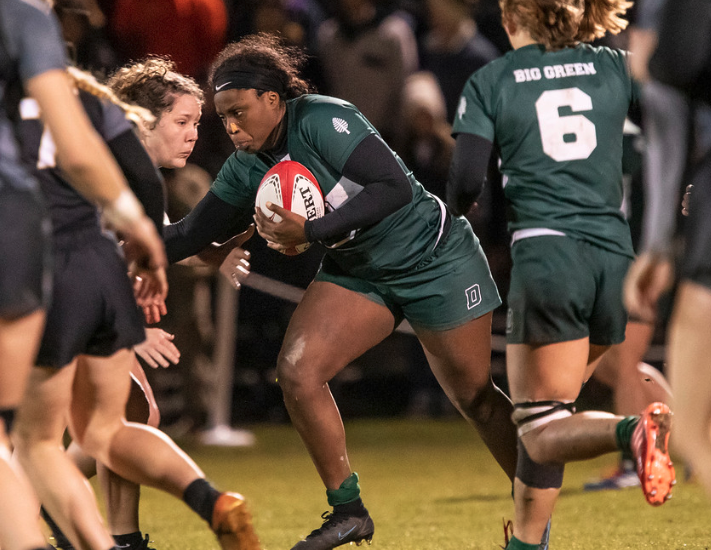 (Mark Washburn photo) The Dartmouth No. 8 led her side to a NIRA championship and was MVP of the title game. A product of Jean Vanier Catholic School in Ontario, Ihensekhien scored two tries in the NIRA final.
Kaitlyn Schwarting, West Point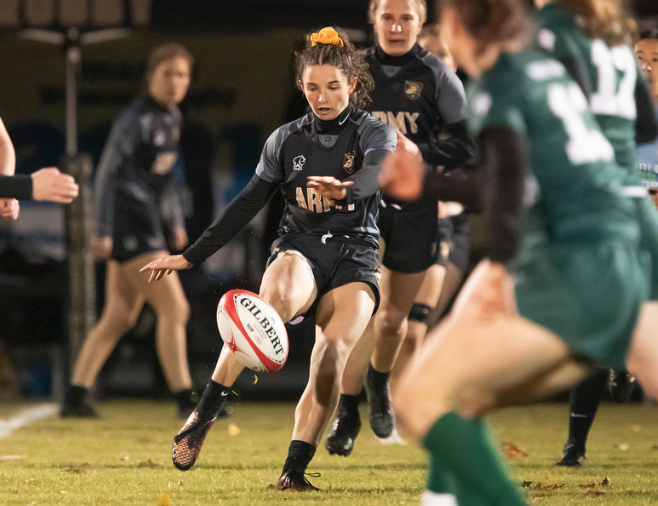 (Mark Washburn photo) The Army center is a central playmaker for the Black Knights that made the NIRA final. A product of the North Bay girls team and a veteran of the Atlantis program, Schwarting can run, kick, pass, and an excellent leader.
Sarah Skinner, US Naval Academy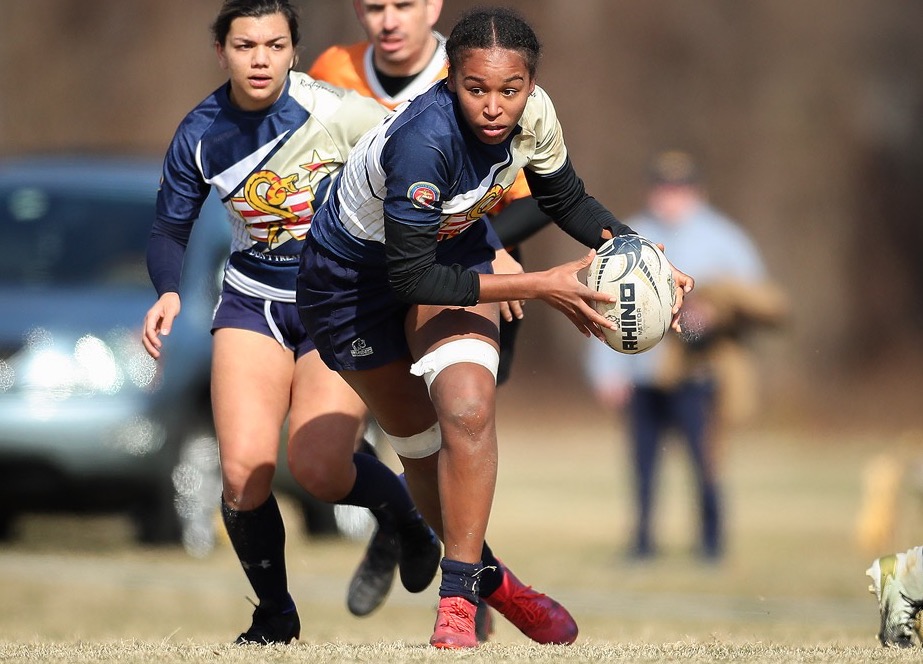 (Photo USNA Athletics) Skinner is now off to Oxford University as a Rhodes Scholar. The MVP of the D1 fall final, the USNA No. 8 is a force offensively on the defensive line for a championship Navy side. 
Previous MA Sorensen Award Winners:
2016: Hope Rogers, Penn State
2017: Ilona Maher, Quinnipiac
2018: McKenzie Hawkins, Lindenwood
2019: Emily Henrich, Dartmouth
2020: Alexandria Sedrick, Life University
2021: Richelle Stephens, Lindenwood