EIRA Names Squads for Vegas
EIRA Names Squads for Vegas
Eagle Impact Rugby Academy will bring 36 rugby players to Las Vegas to compete in two brackets in the Las Vegas Invitational.
Two EIRA teams will compete in the Boys Elite HS bracket, while a U16 development side will be in the Boys Open.
Photos by Head Newby. Top photo Jack Wendling. Bottom photo Quinn Perry with Christian Newby in support.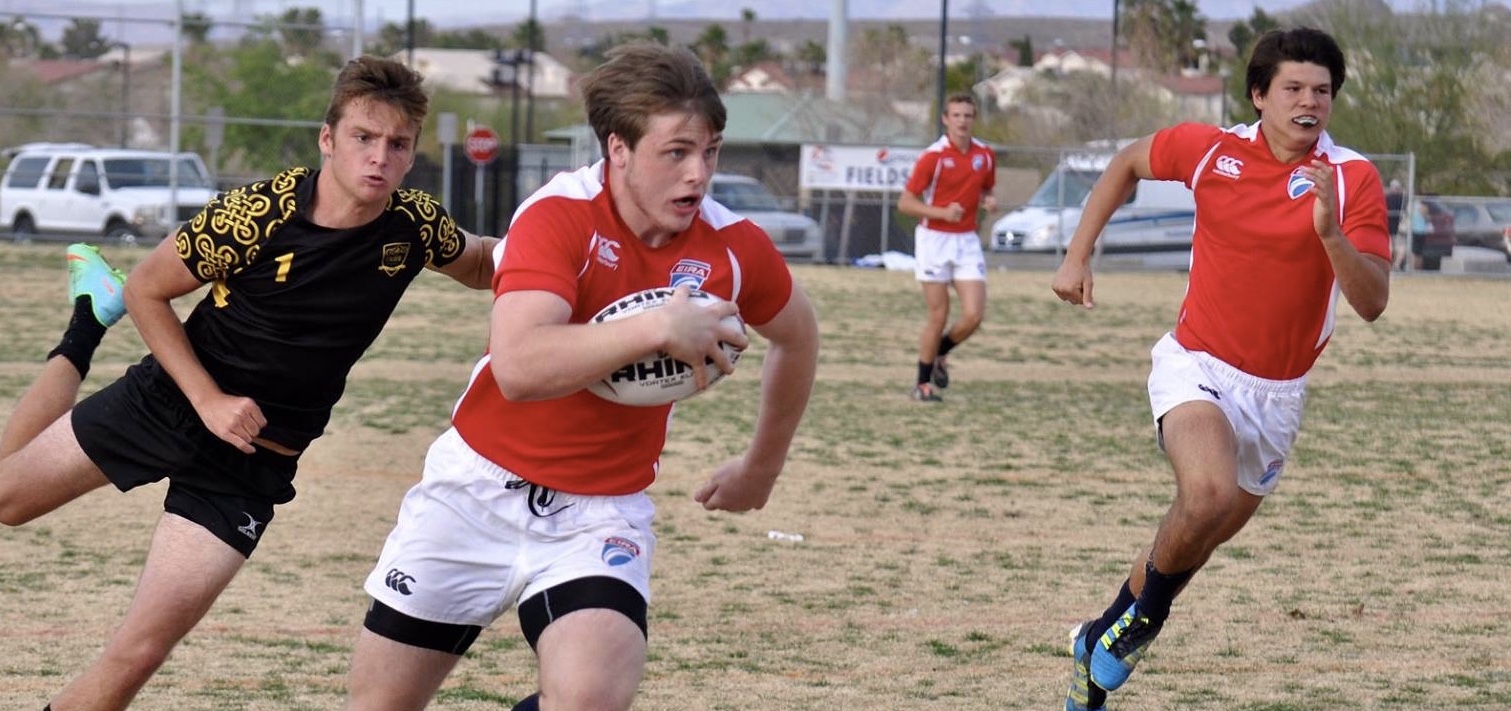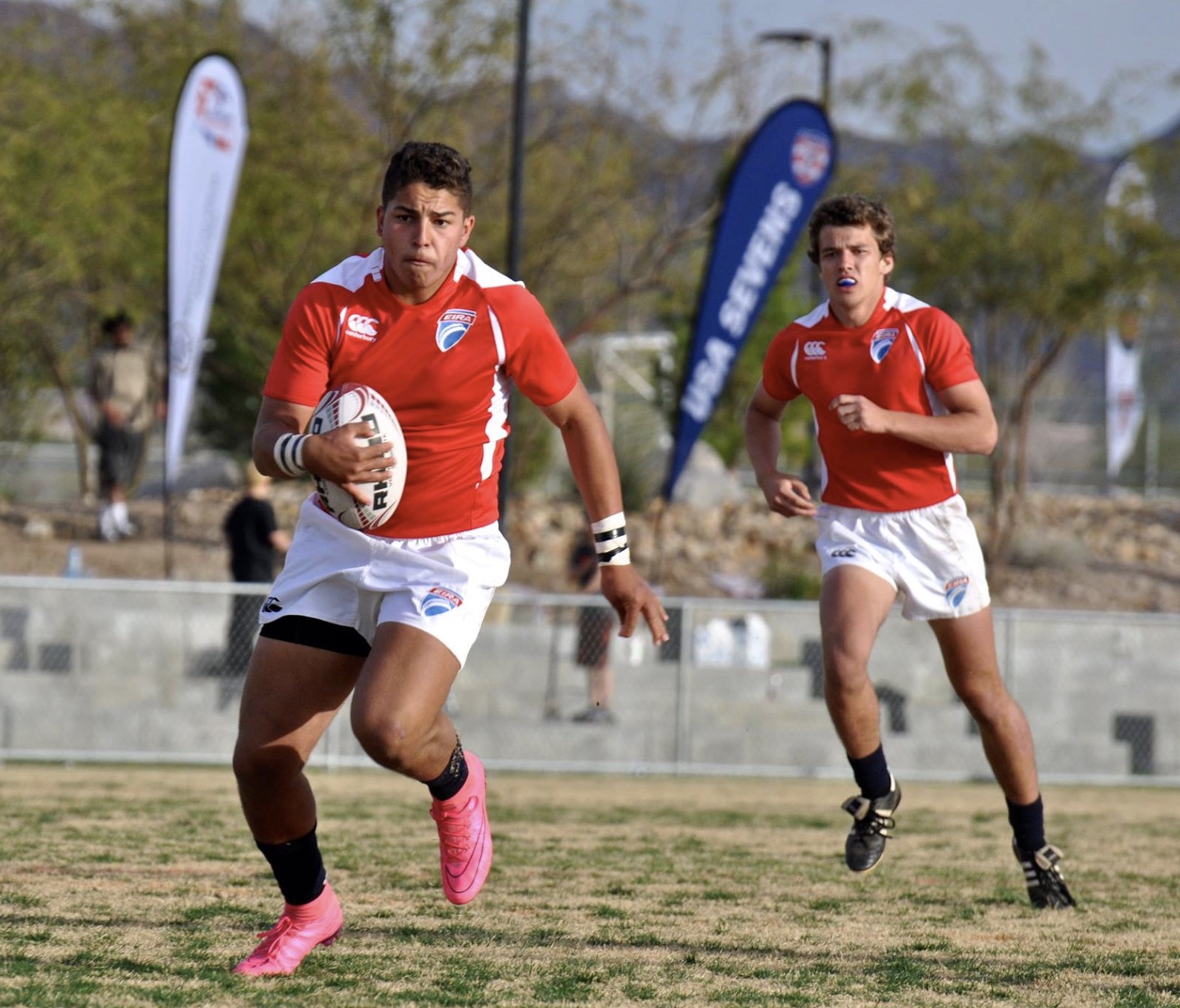 A large number of these players were the core of the EIRA U17 team that played in Las Vegas in 2016, with several of them having played for the EIRA U16s that toured British Columbia in 2015.
These players include Ben Broselle of Chuckanut (Wash.), and Quinn Perry of Santa Monica (Calif.), who played for the EIRA Sacramento 7s team that finished second in the North American Invitational 7s last summer.
They, along with Ryan James (Cathedral/San Diego Young Aztecs), Garrett Kay (Jesuit Sacramento), Sean Lumkong (Coastal Dragons, Calif.), Christian Newby (Chapel Hill), Justin Petersen (Coastal Dragons), Josh Schnell (Katy Barbarians, Texas), Kyle Van Tonder (Rocky Mountain, Idaho), and Jack Wendling (Chuckanut) have all been playing together for a while.
Notice also Tyren Al Jiboori, yet another of the Al Jiboori brothers from the Union program in Oklahoma. Tyren's older brothers Michael and Malon have already shown much talent at higher levels. 
The EIRA team is made up of players from the EIRA camps in Southern California, the Pacific Northwest, Midwest, Northeast, Mid-Atlantic, and Carolinas. Two invitational players are also part of the squad - HS All American and USA U20 scrumhalf Ruben de Haas, and one of his Arkansas Junior Stormers teammates, Steven Benson.
The varsity squad of 24 will come into a pre tournament camp and divide into two teams, based on whichever combinations match up best.
The U16s return Sean Nolan, Russell Lemaster, Jacob Cortinas and James Reid from last year. The developmental team adds power with Calvin Liulamaga, Dante Bandoni and Dominic Tianga
The coaching staff have John Banarhall and Dave Katz on the U16s while the varsity group has Brendan Keane, Jone Naqica, Jason Divine, and Salty Thompson.
Click on roster image to enlarge.