Eagles WRWC Journey Begins - Irish Rugby Tours Helps Out
Eagles WRWC Journey Begins - Irish Rugby Tours Helps Out
The USA team poses with USA Rugby CEO Dan Payne at a reception in Washington DC. Colleen McCloskey photo.
The USA Women's National Team is in Ireland now for the Women's Rugby World Cup, and they've arrived early.
It's by design, of course. The Eagles have a window in which they can be in Ireland and get expenses covered by World Rugby, but Head Coach Pete Steinberg wanted more time with the players, and so he negotiated a plan to take the players over August 1, and worked it all out with Irish Rugby Tours.
RuggaMatrix America Show #176 - WRWC Prep for Eagles
Scenes from the USA WNT reception in DC, including Jillion Potter (in horned helm) and former Eagle captain Nancy Fitz (not in horned helm). Colleen McCloskey photos.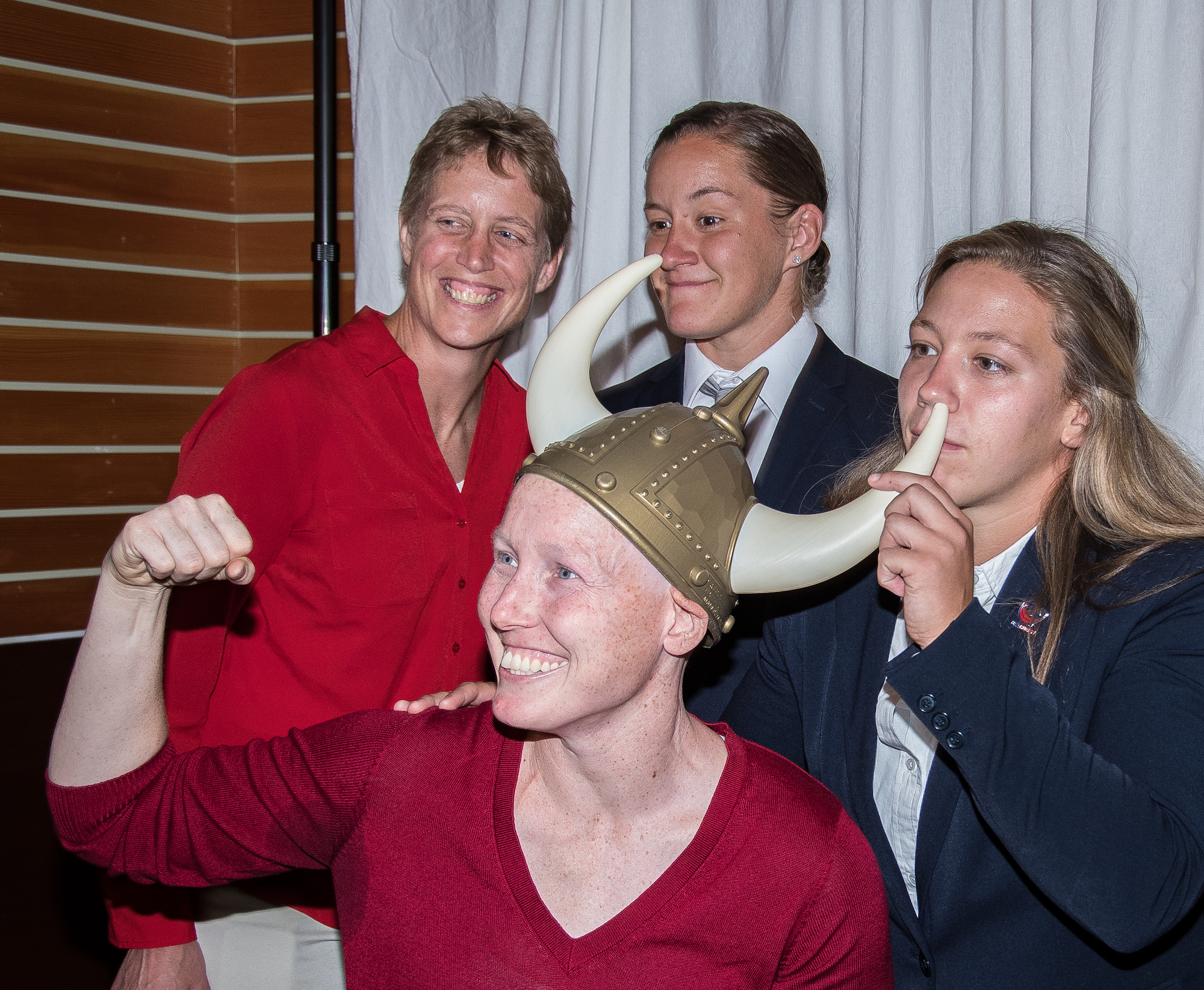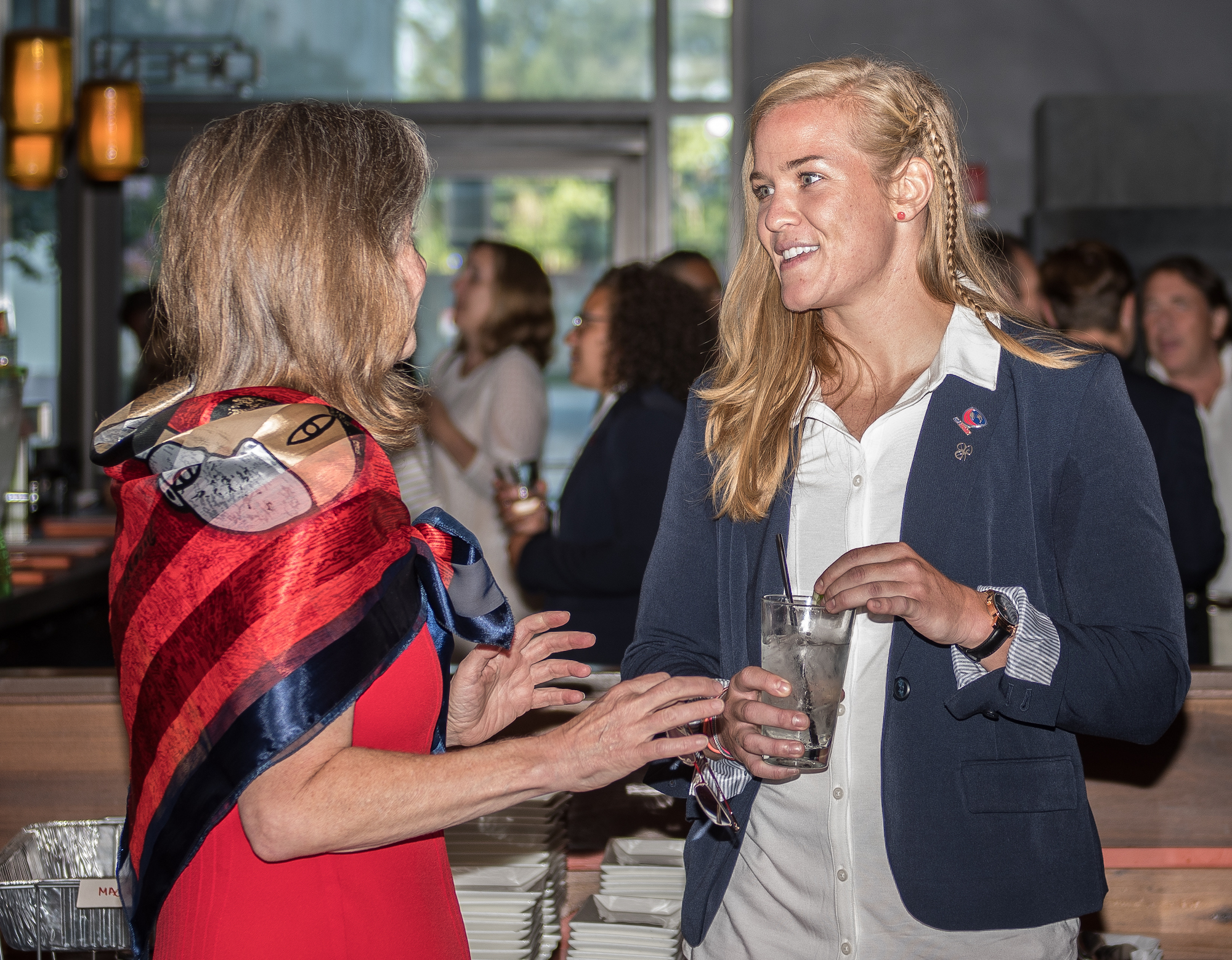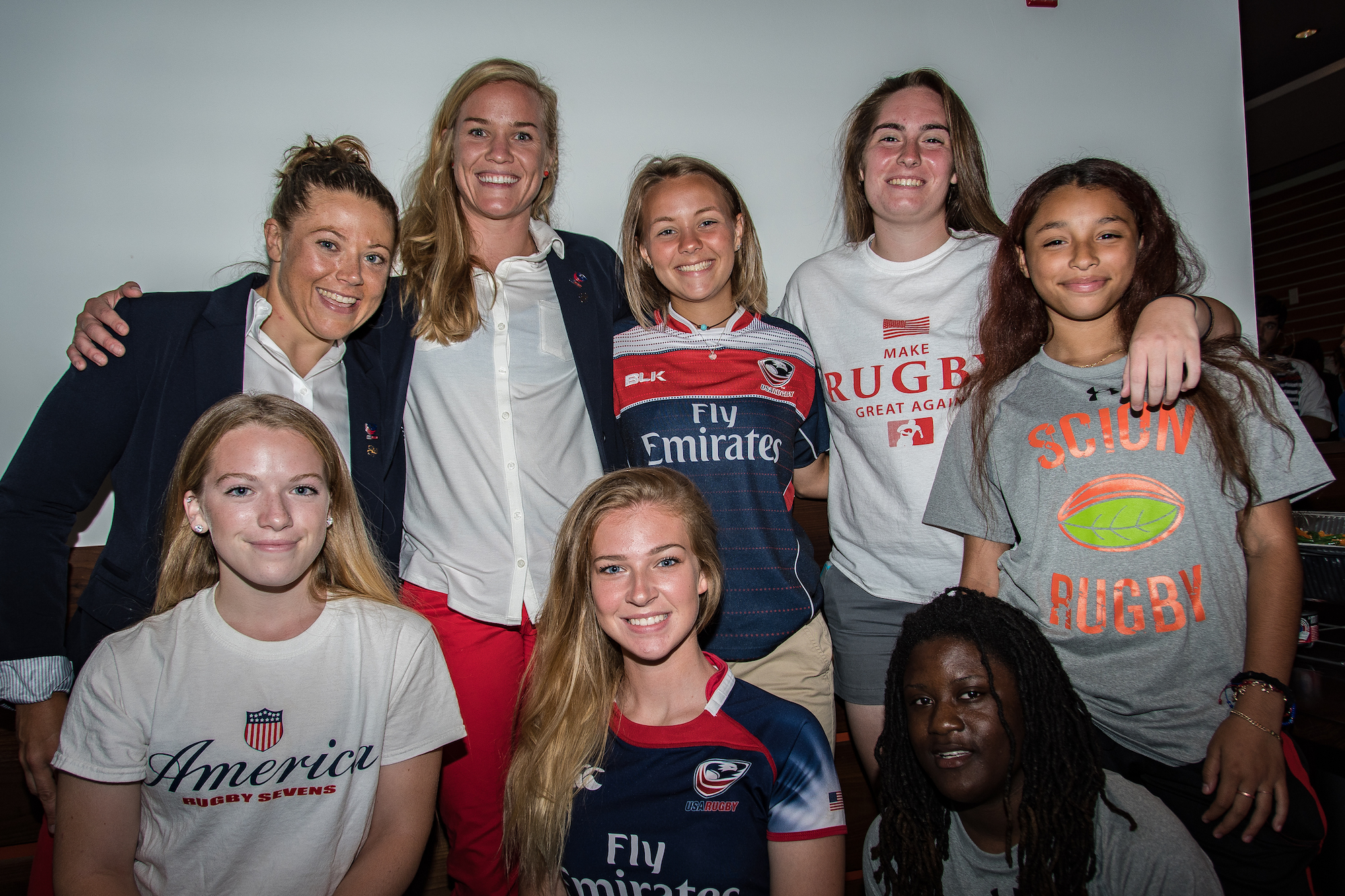 Irish Rugby Tours has sponsored the USA team trip to Ireland and providing special deals for fans going to Ireland.
"George Hook [of Irish Rugby Tours] basically came up to me and said 'what can I do,'" said Steinberg. "They're basically paying for our pre World Cup camp. They've helped us find flights .. they really do a good job. We've used them with the Eagles several times with our tours. If anyone is going to the World Cup, use them for your on-ground logistics."
If you use Irish Rugby Tours (www.irishrugbytours.com) then the USA WNT program gets a percentage. IRT is sponsoring the team for a four-day camp and the Eagles are training at the University of Limerick, which is home to Munster Rugby and has hosted several international touring teams. They will have full access to the pitches, gyms, pool and facilities.
Meals are provided as well as hosting for staff during the World Cup too.  
"Irish Rugby Tours will be on hand should they need anything during their time in Ireland," said IRT Managing Director George Hook.  "Irish Rugby Tours are once again delighted to be involved with the USA Women's Rugby Squad ahead of the Women's Rugby World Cup.  We have always had a close relationship with Pete Steinberg, USA Rugby and Women Rugby in the USA so we are more than happy to help them on this incredible journey.  We are sure they are going to maximize their time spent in Limerick and we hope this will help their journey in August."
Meanwhile, just before they left for Ireland, the USA team spent time in DC and attended a kickoff reception and also met the Irish Ambassador to the US. See some of the pictures at right.
USA Women's Rugby World Cup Schedule:
August 9 v Italy - Dublin
August 13 v Spain - Dublin
August 17 v England - Dublin
August 22 Placement Semifinals - Belfast
August 26 Final Placement Games - Belfast