Eagle Starts Strong in Idaho Girls 7s Fall
Eagle Starts Strong in Idaho Girls 7s Fall
Eagle HS girls training. Cairn Photography.
The West ADA School District Girls 7s in the Boise, Idaho has returned and Eagle HS has started strong.
The Eagles won both their games in the split competition (six teams are in action, with three playing a round-robin at one location, and three others playing at another venue). New program Owyhee Storm also stared with two wins.
Eagle defeated Centennial 32-5 and Mountain View 25-0, while Owyhee, which is largely freshman and players new to the game, upset Rocky Mountain 19-0 and last year's champs, Meridian, 21-14.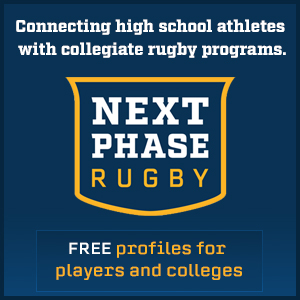 Eagle HS Coach Kraig Smikel has very good numbers—about 28 girls in the program (their JVs went 1-1)—and he credits the strong start with the fact that he took a team to the NAI 7s in July where his players got experience playing against a variety of different styles and players.
"This is almost a unique team," said Smikel. "Their work ethic is one of the best I have seen. They come into training and then get after it. You've got a group that comes in and they've got it in their heads to push themselves, and that's this group."
It's been a good team effort so far but it's worth pointing out Kaitlyn Walker, who has shown strength in contact and pace on attack, but is also a smart player.
"She's a student of the game," said Smikel. of the game. "But it's been how we've performed as a team that's been great to see."
Week 1 Varsity Scores:
Eagle 32-5 Centennial
Owyhee 21-14 Meridian
Centennial 0-33 Mountain View
Owyhee 19-0 Rocky Mountain
Mountain View 0-25 Eagle
Meridian 38-15 Rocky Mountain

JV Scores:
Eagle 15-5 Centennial
Owyhee 20-15 Meridian
Centennial 0-44 Mountain View
Owyhee 0-17 Rocky Mountain
Mountain View 15-0 Eagle
Meridian 12-22 Rocky Mountain