DIAA Fall Playoffs Bracket #2 - Preview
DIAA Fall Playoffs Bracket #2 - Preview
NDC lost last season's national final in the rain. They have learned from that. Austin Brewin photo.
Notre Dame College rode a smart forward effort and a dynamic backline all the way to the 2015-16 DIAA final last season, only to be outdone by unexpectedly wet weather, and a UC Davis team with an excellent game plan.
This year, NDC doesn't want any slip-ups, and this weekend's opening two rounds of the new fall DIAA playoffs could certainly be what they call in the business a banana skin.
Top to bottom - Cincinnati's Valley, St. Joe's all-star Wolfer, and Syracuse in action.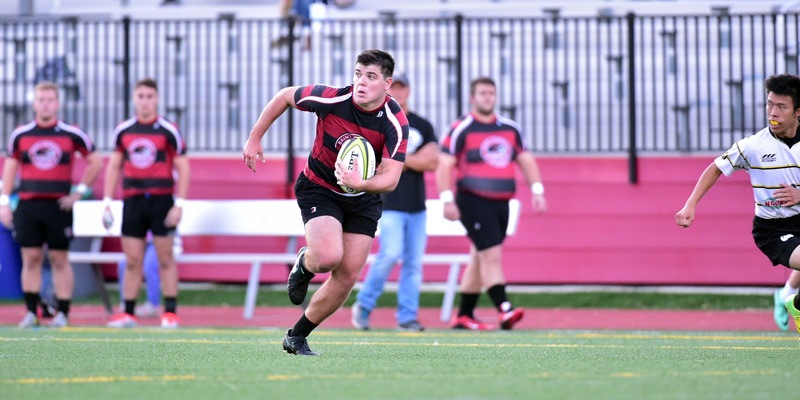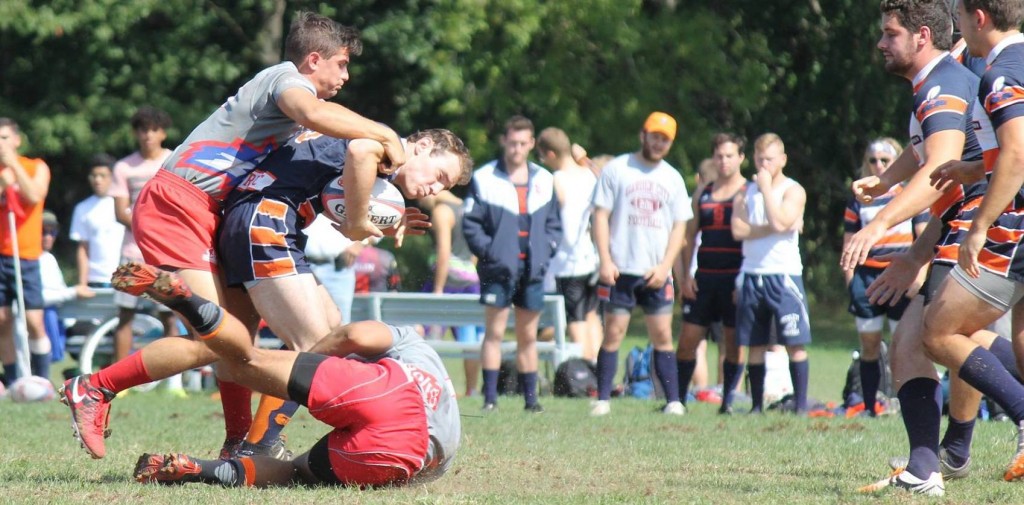 "We're happy with how the season has gone," said Falcons Head Coach Jason Fox. "We've been fortunate to get some wins over some good teams. They've helped us get ready, because we know in the playoffs, anything can happen."
Some good teams, yeah you could say that. Notre Dame College has defeated DIA teams Wheeling Jesuit, St. Bonaventure, and Davenport. They've beaten the Big Ten champs Indiana (albeit a slightly under-strength Indiana). They've beaten West Virginia (also DIA), Lindenwood-Belleville, and Varsity Cup team Navy. And they haven't lost.
But, said Fox, it's important not to think it's going to be easy.
"We have to be aware of the conditions," said Fox, whose team plays in the four-team bracket at Founders Field in Pittsburgh. "If it's not good conditions, we can't be sloppy with the ball. In last year's final, UC Davis's kicking hurt us, and we know Syracuse kicks well. We have to be aware of that."
Syracuse, the Empire runner-up, but a team that has pulled off shockers before, has nothing to lose. Captain Angus Bishop said as much:
"The game plan remains the same," said the No. 8. "Play 80 minutes of champagne footy. If do that we will walk away with the desired result. They are a very good team with a lot of talented players, and we aware of the challenges that they will throw at us, but we aren't treating this game different to any other game. We are just focusing on ensuring that we get the little things right, to make sure we don't give them any freebies, as giving a team of this caliber anything will prove to be costly."
Both teams are expecting chilly and possibly rainy weather in Pittsburgh, so they have to be aggressive, take their chances - and maybe break out the champagne once in a while - but also be careful.
In the other game on Saturday, St. Joseph's takes a small, skilled, running team against a powerful, physical Cincinnati squad that finished runner-up in the MAC. Led by flyhalf Eric Lalley, who was moved from No. 8 to the pivot position, the Bearcats will punish you. But this could be a game that looks like an alligator fighting a hummingbird. If the alligator gets the timing right, bye-bye hummingbird; but he's got to catch the bird first.
Cincinnati Head Coach Nick Lauterbach said the MAC playoffs were a good test for his squad - they beat Western Michigan and then lost to Bowling Green after a rough second half.
"Through we didn't play our best during the second half of the BG match and were disappointed about the loss, we have been continuing to improve throughout the season," said Lauterbach. "The players were tested early this fall, and used those experiences to their benefit going into the MAC schedule.  We are going to continue down the same path and take our experiences from the MAC Championships and apply them into this weekend."
St. Joe's won the Keystone Championship, which is a very good rugby conference, and our players are looking forward to the opportunity and challenge.
St. Joe's Head Coach Dan Yarusso knows there's a contrast between the squads. He will need Jimmy Wolfer and the skilled Hawks backs to be brave in defense, and smart in avoiding too much contact.
"Cincinnati has done some good things in the MAC conference and have won some close ones so they are battled tested," said Yarusso. "For us I think we need to maximize the most of our possession and stay off defense by limiting our own mistakes. It should be good game."
All four teams have Sunday to look forward to, and it will partly be a test of who can rest their starters earliest on Saturday. Notre Dame College has to be favored in this group, but it's playoff rugby, and you never know …