Celtic Elite, CT Lead NE RCT Varsity Boys
Celtic Elite, CT Lead NE RCT Varsity Boys
The Northeast RCT ended with no official champion, but certainly some winners.
Allison Bradfield photos.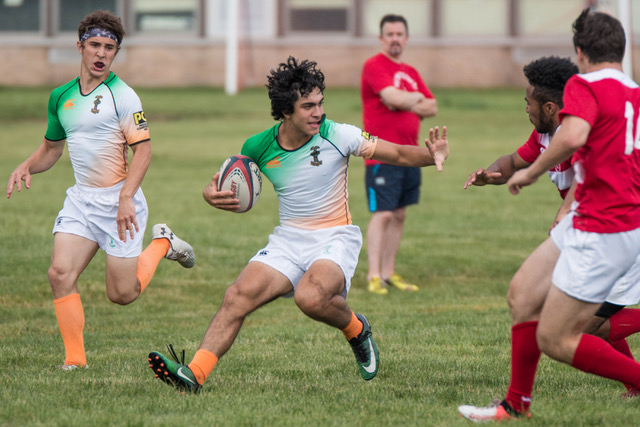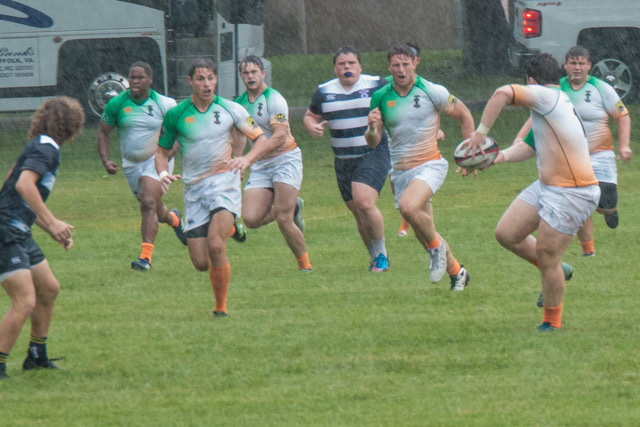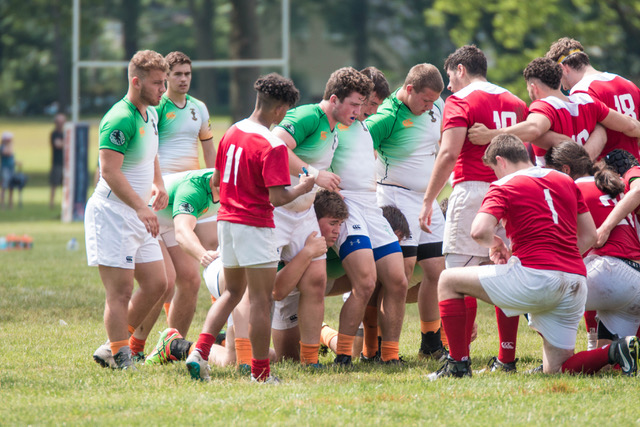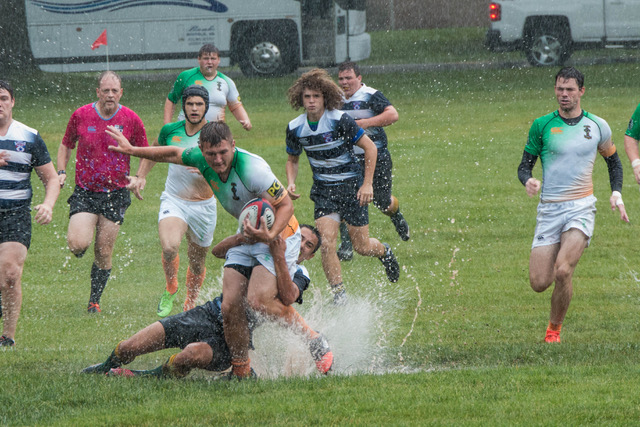 With the Regional Cup Tournaments (what we call the HS all-star events) being dubbed college showcases by USA Rugby, Northeast RCT organizers looked to get teams gams and not worry too much about knockout rounds and finals. While the South RCT and Rocky Mountain Challenge did feature a championship pathway, the games in the Northeast were scheduled in order to give teams game time.
Still, there appears to be de facto champions, or at least co-champions. In the Boys Varsity bracket, Celtic Elite out of Ohio and Rugby Connecticut both went 3-0. Celtic Elite defated Virginia 2 70-0 and Rugby PA 26-21 on Day One, and on Day Two shut out Met NY 24-0.
"We had a lot of players get involved in our games," said Celtic Elite Head Coach Tom Cleary. However, Jack Bradfield stood out in part because he led the scoring, touching down four trims in the opener and also taking the kicks. Also in the backs Celtic Elite got strong performances from Joe Hawthorne and Connor Forrestal.
"More important to me was the defensive efforts by our wings Graham Peterjohn, Zach Hagar, and Rafe Lewis," said Cleary. "Nobody got around these guys in three games and that is always a bonus. Alex Chura also played very well at fullback with some brilliant counterattacks and offloads to set up scoring opportunities."
Up front, Colin Sustersic and Eric Steinmetz were excellent, while the front row controlled in tight and Jimmy Desmarteau and Joelle Keeley brok off some big runs. Locks Joe O'Brien and Rory Koehl helped drive the scrums and take over the lineouts.
"Defensively they were very good and helped in only allowing 21 points while helping score 120," said Cleary.
Colin Susterisc (Brunswick), Rory Koehl, (St. Edward), Jimmy Desmarteau (St Ignatius), and Bradfield all scored tries in the final game over MetNY.
Meanwhile, Connecticut Head Coach Joe Kelly and his assistant Glenn Fox said it was all about who they put on the field.
"I attribute our success this weekend to good rugby players," said Kelly. "Coaching is real easy when you have good players. The boys had the right attitude and that is half the battle. Forwards were real strong and the backs were real fast."
Connecticut beat Western NY 27-17, New Jersey 26-10, and Virginia 1 43-7 to go 3-0.
The question as to whether this could have been run as a championship tournament is a valid one, and with nine teams, three pools of three, with a three-bracket round-robin on Sunday would have produced a winner and given all teams four games. But that's not how it went down. From the results, though, we could come up with a ranking based on who beat whom:
1. Celtic Elite
2. Rugby Connecticut
3. Rugby PA
4. Maryland
5. Met NY
6. New Jersey
7. Virginia 1
8. Western NY
9. Virginia 2
-- Additional reporting Owen Goff