Cal Takes Care of CWU 48-19
Cal Takes Care of CWU 48-19
Nate Salter ran the attack at flyhalf for Cal. David Barpal photo.
Cal defeated Central Washington 48-19 under the lights in Berkeley on Friday.
The Bears hit hard and early and stymied CWU's initial opportunities, and it was, overall, an aggressive defensive performance from Cal and some quick ball movement that saw them through.
Max Schumacher got them on the board early and some superb passing set up Nick Bloom for his first. Hooker Jack Manzo linked with No. 8 Jason Severance in open field, and then smooth hands out to Bloom made it 20-0. No conversions, but Cal in control.
And that is, in general, how it appeared to go. Cal's passing and linking in open field was very good, and they made their tackles and were quick to the ball. Centers Seth Purdey and Will Shankland connected for one more, and Nate Salter his the conversion, and it was 27-0 late in the first half.
But as time went on the momentum shifted a little. CWU mauled over a try and looked in position to score more just at halftime. The Wildcats almost scored early in the second half, too. Cal's defense was good, though, and when the Bears had a shot, Schumacher was over on a nice run.
After that, for about 15 minutes Central was in the Cal half, mostly in their 22. They almost scored off a kick-pass to Noah Wright, but a brilliant tackle from max Clark stopped that. The Wildcats were in good position with attacking lineouts, only to see lock and captain Sam Golla steal the ball. Finally, when Cal had kicked free CWU countered and 2021 Scholz Award finalist Jack Wendling beat four defenders, at least, to score in the corner. Jack Tregoning hit the touchline conversion and we had a game.
Cal, of course, answered right back, got on the front foot, and then flanker Jake Broekhuizen burst up the middle and would not be stopped.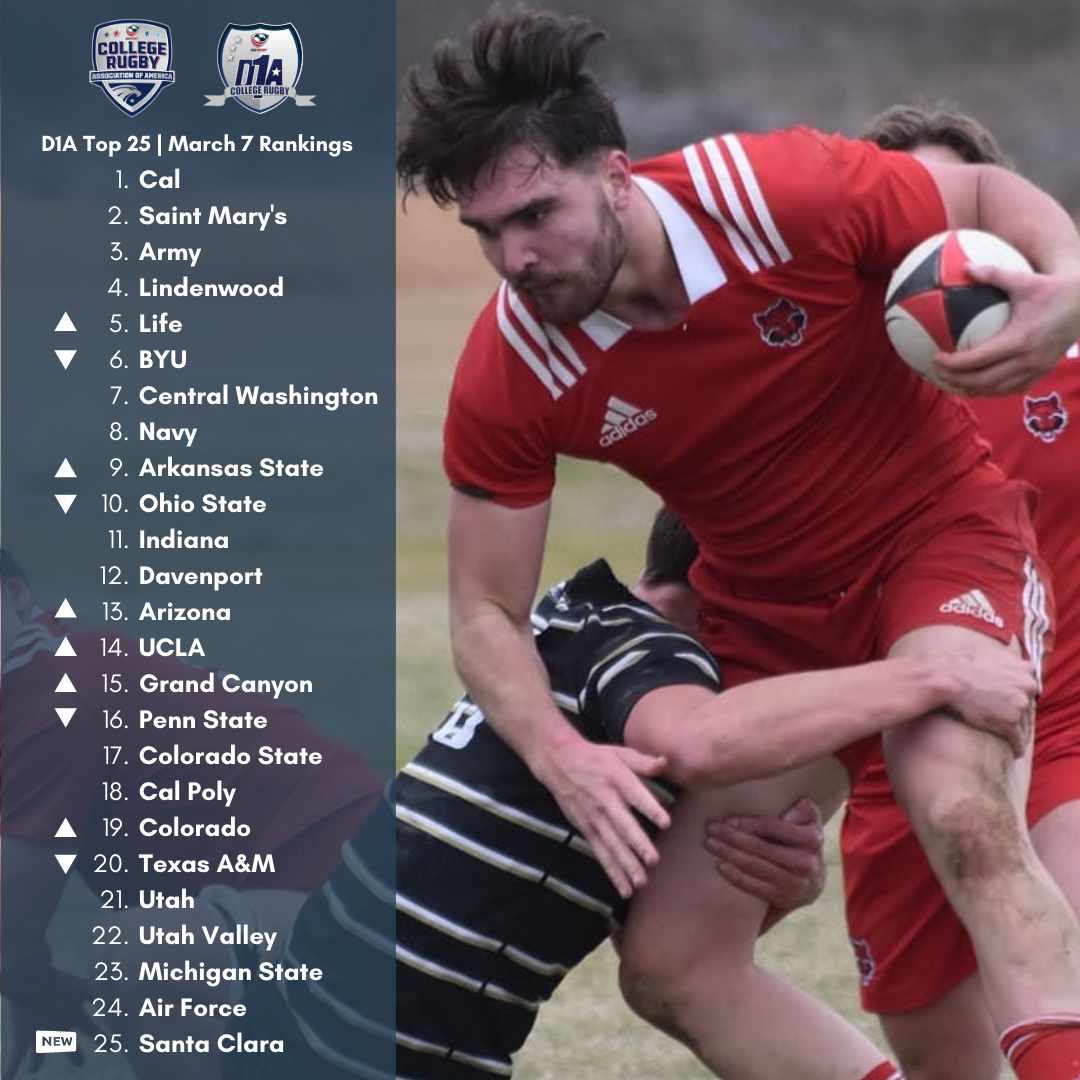 Central then resumed their pressure. Much of that pressure was facilitated by Cal penalties, with Bear infractions in the rucks—holding on, diving onto the ball, and not rolling away—earning a warning from the ref and plenty of backpedaling. But Central's execution on the lineouts close to the tryline was not good, and at one instant the Wildcats had a penalty five meters from the line in the middle of the field—logic might have called for a scrum or a tap move, but they went for the lineout anyway. Cal stole the ball and worked their way down the field. With ruck penalties a problem the Bears seemed to work extra hard to avoid them, popping quick passes while in contact and getting in support quickly.
The result was march down the field helped by a massive run from Severance and a maul over from prop Emilio Shea to make it 48-14.
Central scored right off the restart as Cal couldn't gather the kick and Noah Wright, who had an excellent battle with Clark all night, gathered and raced in.
But after that Central had the ball again in the Cal 22, went through five phases and lost 50 meters. Cal's advancing D just shoved them back, and that, more than anything, closed out the game.
It was classic Cal—be tough even when many forget that you're tough, and adjust when there's a problem. And yes, those ruck penalties were a problem; if Central Washington's lineout had functioned a little better the score would have been closer. It was good to see Henry Poon back in the lineup at scrumhalf and working the attack with flyhalf Nate Salter.  
But led by Severance, Manzo, and Golla in tight, and with pace and daring out wide, Cal was victorious again.
Cal 48
Tries: Schumacher 2, Bloom 2, Severance, Shea, Shankland, Broekhuizen
Convs: 4
Central Washington 19
Tries: Forwards, Wendling, Wrght
Convs: Tregoning 2