Bowl Games Set for Iona
Kutztown v Indiana was one of the classic games in 2015, won late by Indiana 38-34. RRaff Photography.
The college rugby Bowl Series is back for another year, with a three-day event to be held at Iona College in new Rochelle, NY.
Photos courtesy The Bowl Series, Lex McCurry, Stephen Siano, and Jim Sturdivant.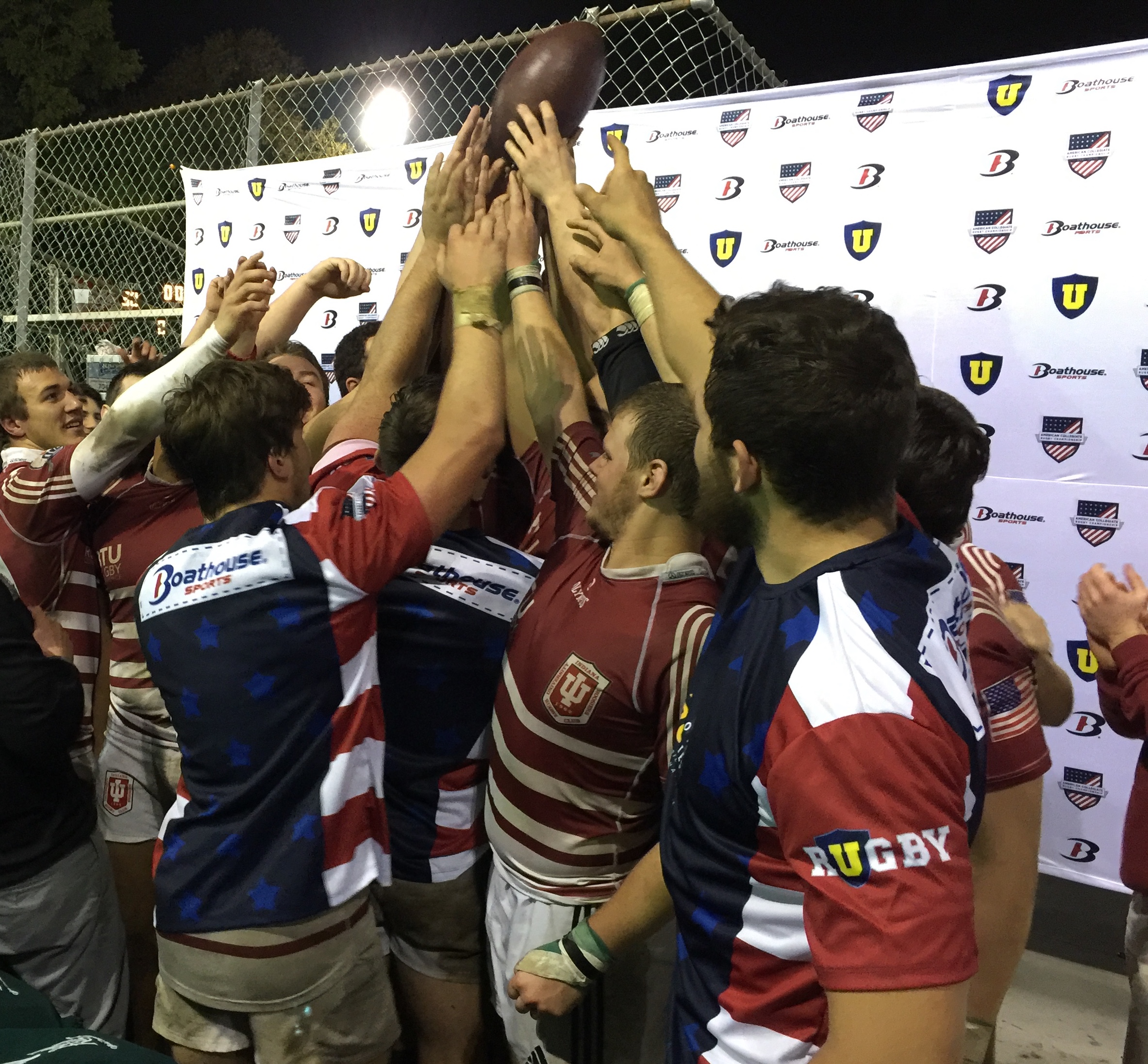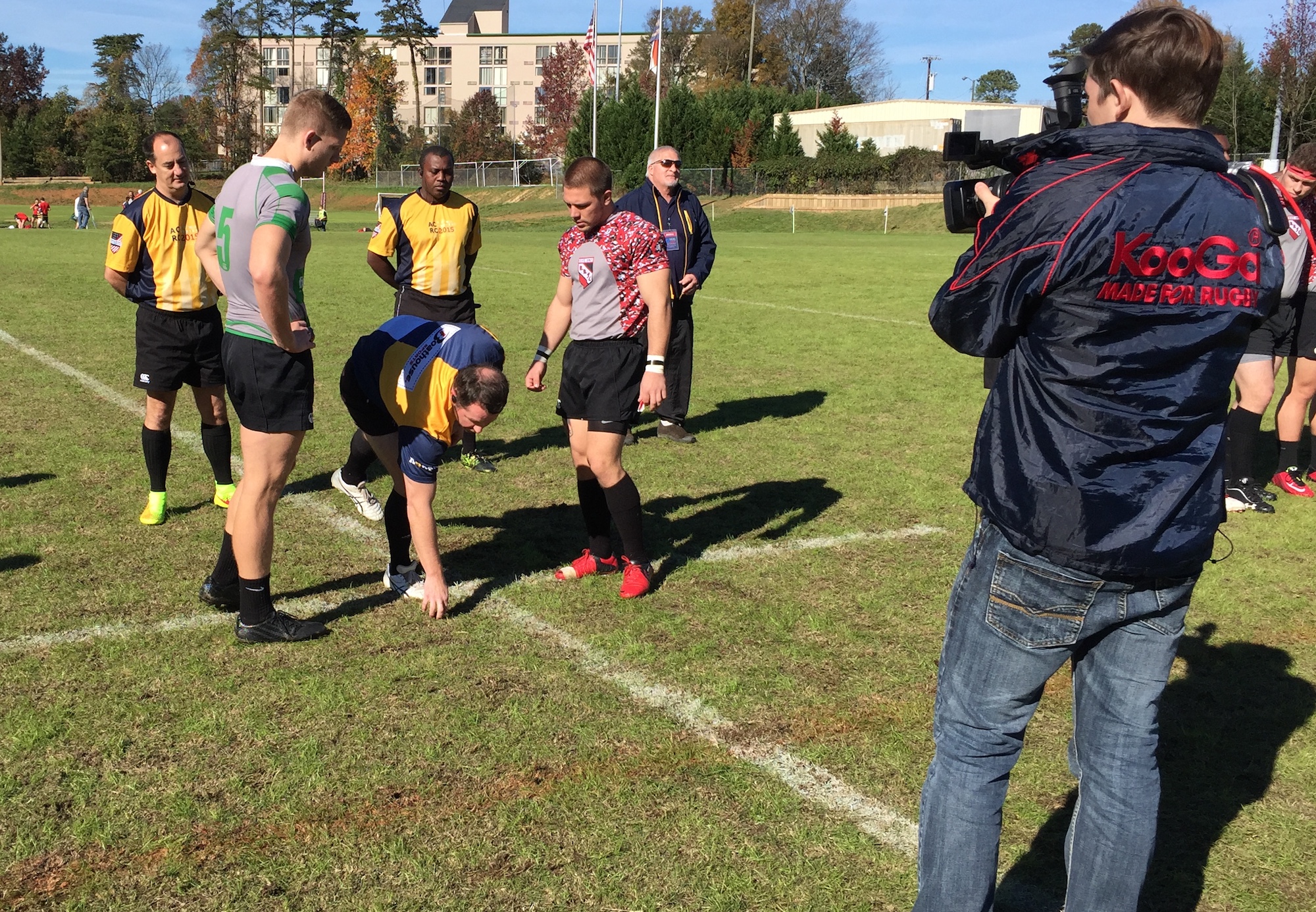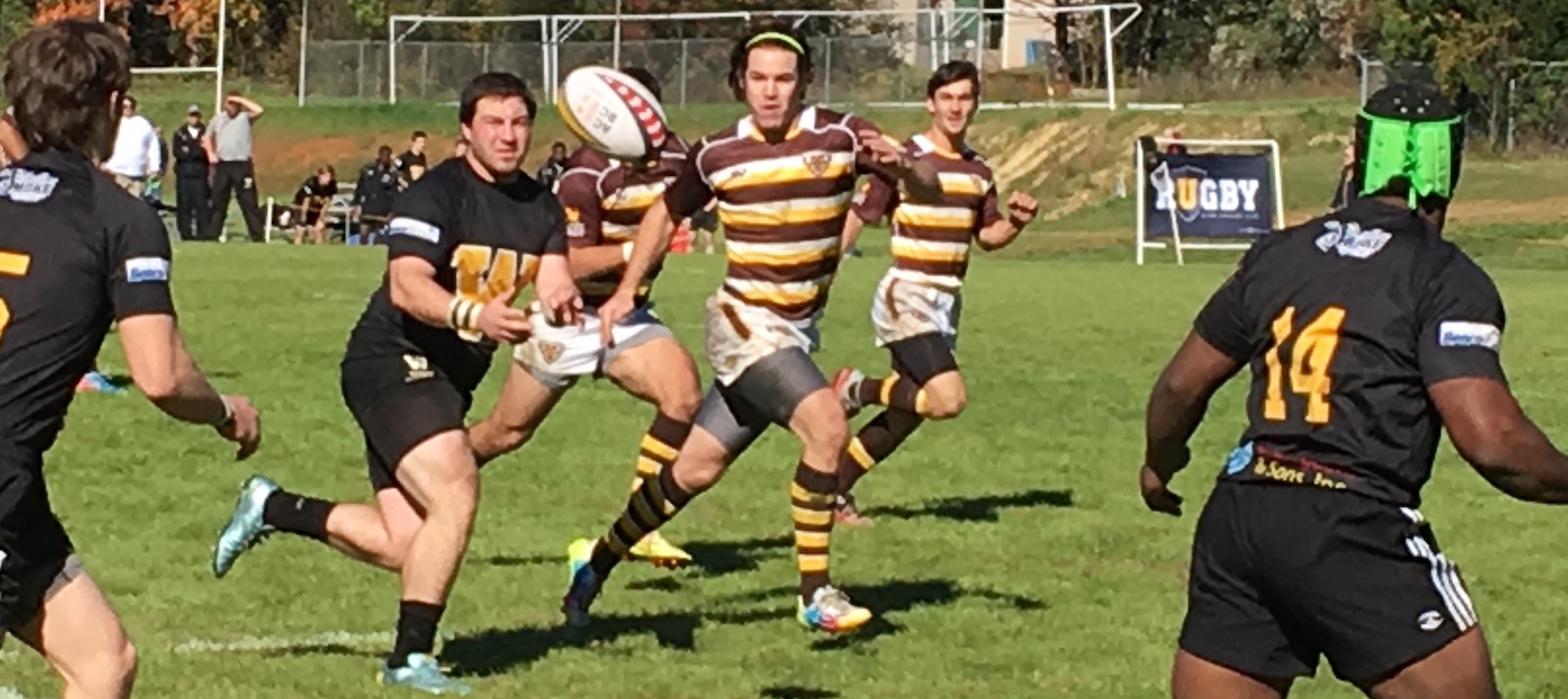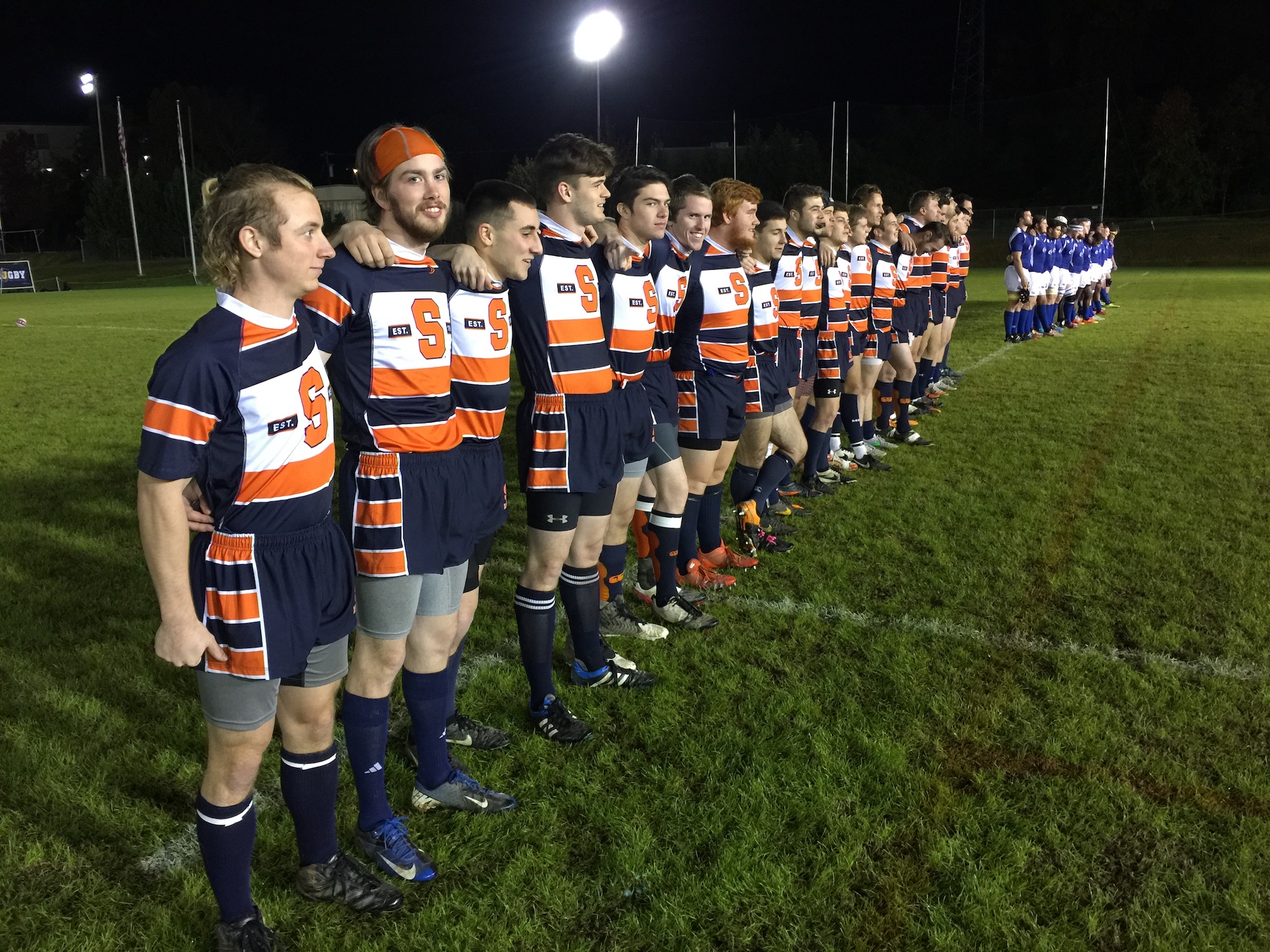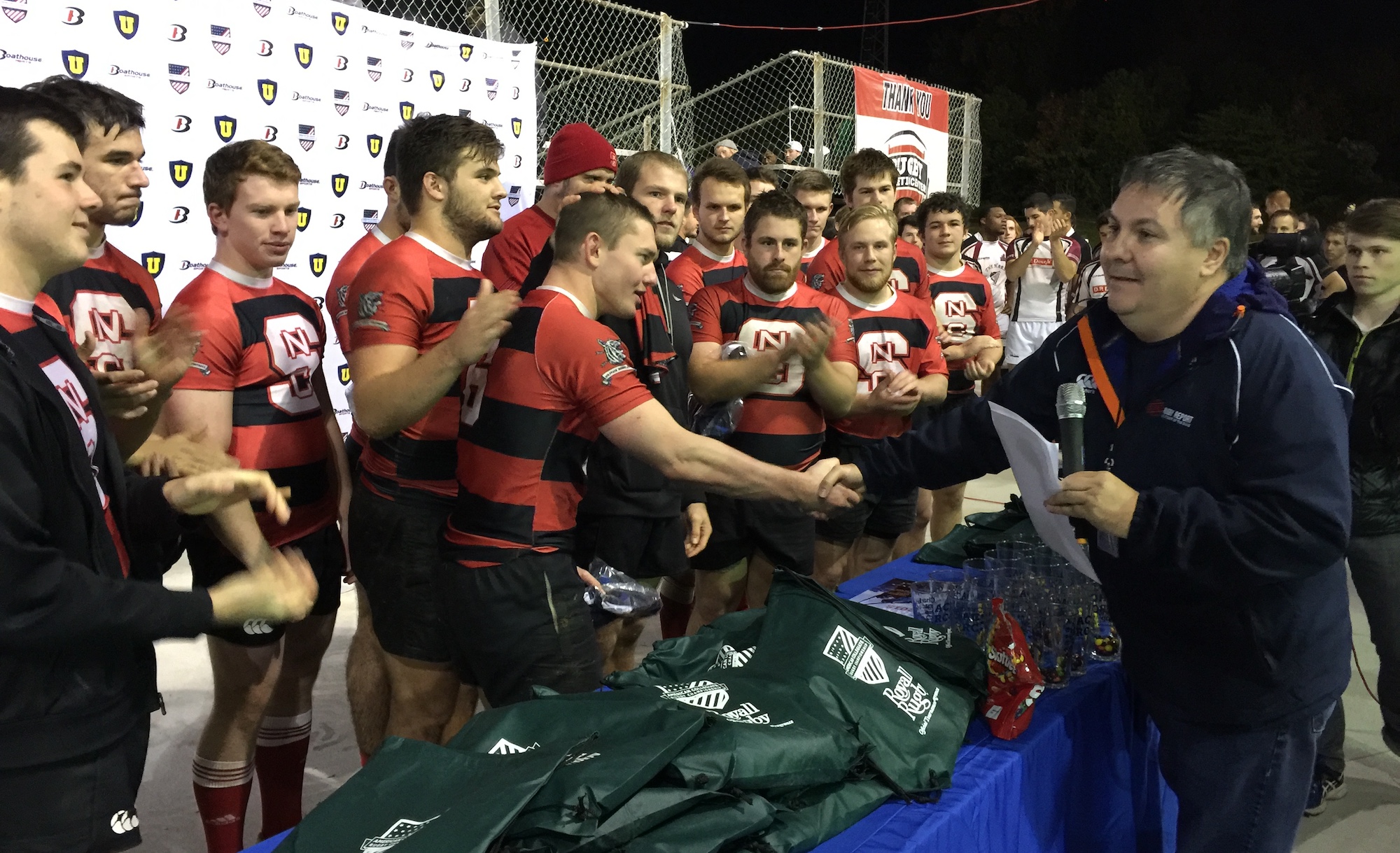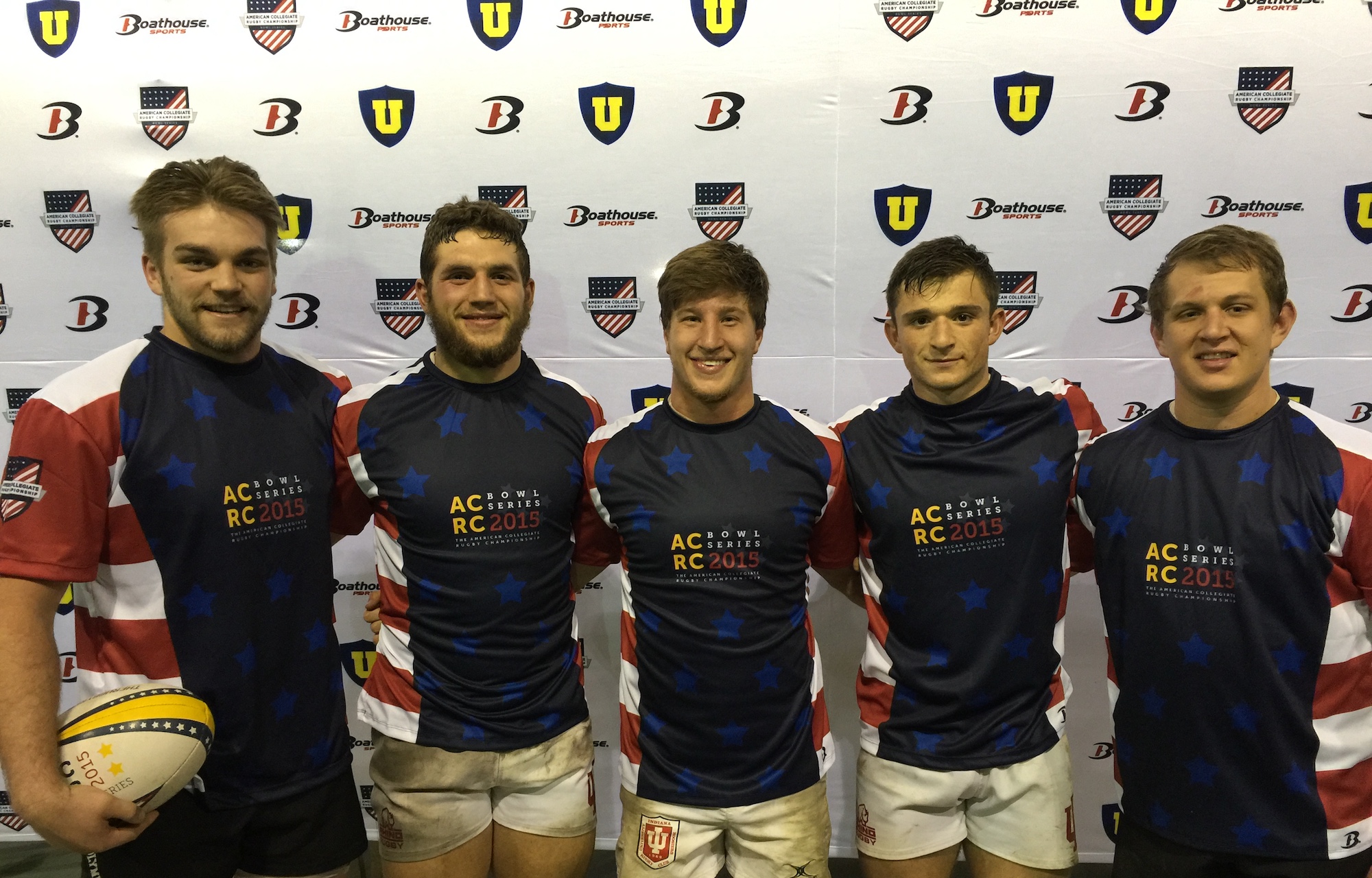 Top performers from the IU v Kutztown game show off their cool shirts. Left to right, Wes Hartmann (Kutztown), Bruce Campbell (Indiana), Tyler Graham (Indiana), Teddy Terezis (Indiana), Johan Van Wyk (Kutztown).
The Bowl Series is an event that allows college rugby teams to end their fall with a challenging game, and has received high marks from players and coaches alike. For more on the games from last year, and reaction from players and coaches, go here: http://www.goffrugbyreport.com/tags/bowl-series
Run by Stephen Siano, the Bowl Series matches up college teams that don't normally play each other, but seem to be compatible. The matchups could hardly have been more successful last season. Of the nines games held in Charlotte and one at Iona, seven were within a try, with last-second tries finishing off the SCRC final between South Carolina and Tennessee, and a clash between Rugby East #1 Kutztown and Big Ten leaders Indiana.
While the 2016 Bowl Series weekend, November 18-20, falls on the same weekend as the first round of USA Rugby's new fall DIAA playoffs, Siano said he expects plenty of interest, and already has commitments from the likes of Iona, Stony Brook, Fordham, Buffalo, and UMass.
It's highly likely, also, that we will see representation from the MAC (Western Michigan played last year), and more from the Rugby East. Don't be surprised to see the Chesapeake also send some teams.
Iona College will host the games on its turf field, with three time slots available on each day, making room for nine games. Siano said he remains open to women's teams and DII college teams participating, as well. The games will be webcast (details to follow) as they were last year.
Teams interested in participating should contact Siano at siano@urugby.com. The cost of participation is $2,000, but for that, teams get a lot, including:
Major promotion through URugby and Goff Rugby Report; a full slate of rugby events in the area; a top-notch venue and referees; announcers for the webcast; full on-site medical; a full page in the program; professional presentation (national anthem, player introductions, MVP awards and other player awards); trophies and player gift bags; post-match meal.
Contact Stephen Siano for an invitation to the Bowl Series at sian@urugby.com.