Berks Continues to Impress in Rugby PA 7s
Berks Continues to Impress in Rugby PA 7s
Matt Cleland on his way to scoring against Gonzaga. Cleland led Berks in tries.
Berks County Rugby won the second in the fall series of RugbyPA 7s tournaments on Sunday defeating Gonzaga I in the final.
Hosted by Knightmare Rugby in Hempfield, Pa., the Boys tournament had two pools: Pool A was Berks, Gonzaga I, Bishop Shanahan, and West Shore United, while Pool B was Hempfield, Cumberland Valley, Conestoga. and Gonzaga II.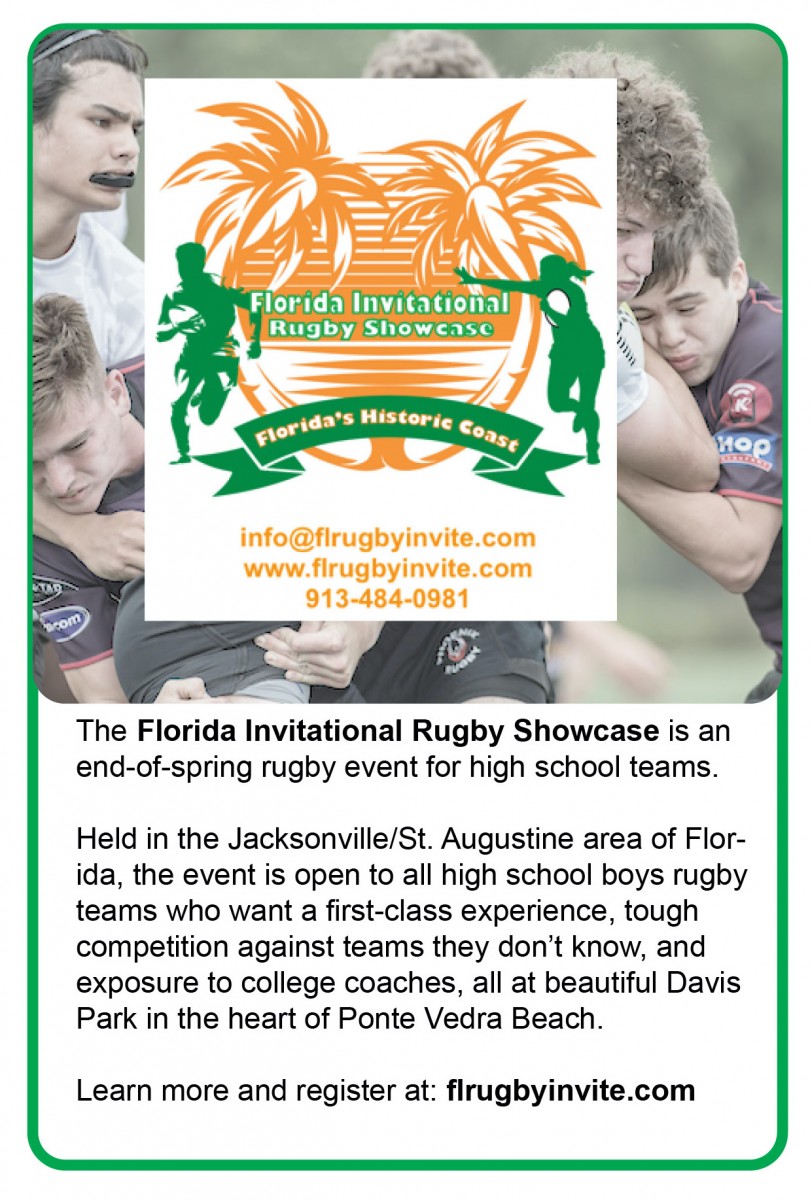 Berks won all three pool games and the final. The team is now 9-0 on the season, after having finished 5-0 in the first RugbyPA 7s tournament, hosted by Millersville University September 19.
Pool play started with a do-or-die match between Berks and Gonzaga I, and it did not disappoint. In the beginning, both teams had the jitters but then settled into tough defense. Gonzaga I opened the scoring to go up 5-0. Berks answered quickly with a long run for a try by sophomore Matt Cleland to end the half. The conversion was good and Berks led 7-5. In the second half, Berks added another try from junior Baylor Kobularcik to extend the lead to 12-5. Berks dotted down one more try to end the match 17-5.
In match two of pool play, Berks squared off with West Shore United. Berks started fast and never let up. The final score was 33-5 in favor of Berks. Tries were scored by Cleland, Jeremiah Thompson, Jake Humphrey, Ryan Roman, and Kobularcik. Cleland was 4-for-5 on conversions.
Match three of pool play put Berks up against a perennial 7s power in Pennsylvania, Bishop Shanahan. Berks started out fast once again and put continuous pressure on the younger Shanahan side. At the final whistle, Berks won 43-5. Try scorers were Cleland, Cole Boyer, Erik Long,  Thompson,  Roman, Jax Shingleton, and Wyatt Slostad.
At the end of pool play, Berks won Pool A and Gonzaga II won Pool B. However, Berks and Gonzaga agreed to have Berks and Gonzaga I, instead of Gonzaga II, play for the championship.
Berks struck first in the final match, with a try by Jake Stelluti. That try was quickly followed with a try from Cleland to extend the lead to 14-0. Unfortunately, Cleland sustained a minor injury on the play and Berks lost its leading scorer for the rest of the match. Gonzaga I finished the half with a converted try to cut the lead to 14-7.
In the second half, Berks started out just like in the first half. A beautiful movement saw Boyer make a long break before offloading to a streaking Long, who finished off the try and extended the lead to 21-7. Gonzaga I struck back quickly and cut the lead to 21-12. Berks continued to pressure Gonzaga I and punched in one last try by Thompson, who Berks named its Player of the Day, to end the championship match 28-12.
"It was a great team effort," said Berks Head Coach Greg Stelluti. "We were able to use 17 different players today and gain valuable experience. It's always tough to play Gonzaga, and we are happy they made the trip up. Our boys are playing well, but I don't think they are close to their potential yet. We are playing good rugby, but we can get better. This is all preparation for the state championship, and we will continue to build and improve.  We will continue to work to get better."