ATAVUS Begins Daily Training Work in SD
ATAVUS Begins Daily Training Work in SD
SAN DIEGO (January 28, 2016) – ATAVUS and MM7 Training Center have partnered to expand the ATAVUS Academy in San Diego, providing sustained, year-round player development for women and men at the senior (18+) and junior (U18) levels. As an official USA Rugby National Development Academy, the ATAVUS Academy Powered by MM7 provides athletes with customized multi-week cycle strength and conditioning (S&C) training, nutrition education, athlete tracking and testing delivered by MM7, integrated with Rugby skill training by ATAVUS coaches.
"Our partnership with MM7 enhances our Academy's goal to maximize an individual athlete's potential appropriate to their aspirational level," said Emilie Bydwell, Head of Rugby Programming at ATAVUS. "This Academy will provide athletes with what they need daily to compete at an elite level, giving them a home base for their physical and skill development."
As part of the USA Rugby Olympic Development Program, ATAVUS' Rugby programming in San Diego is led by USA Women's 15s Head coach Pete Steinberg and former USA Rugby Women's 7s coach Richie Walker. MM7 S&C programs are led by current USA Olympic 7s speed coach Les Spellmen.
"At MM7, we strive to help the young athletes of the community accomplish their dreams of playing at the next level," said Les Spellmen of MM7. "We are extremely excited because our partnership will combine the efforts of two great organizations to help bring those dreams to fruition."
ATAVUS programming delivers the Rugby tools necessary to play at an elite-level, enhances the players' understanding of the international game and develops the skills and physical strength necessary to compete at the highest levels.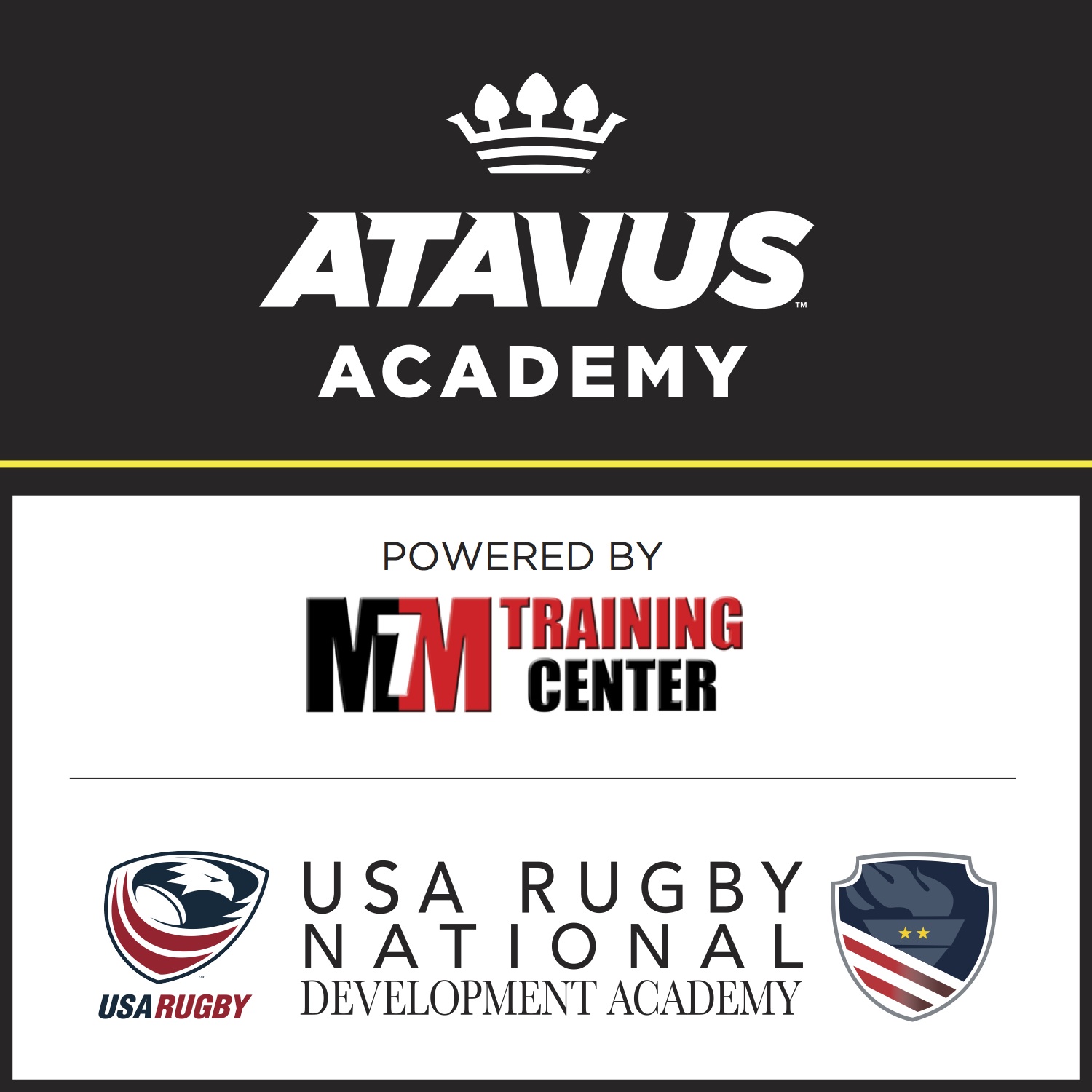 "I'm really excited about the ATAVUS Academy expanding in San Diego. I've been training with Les Spellman at MM7 and the facility is perfect. There's plenty of room for speed sessions, weights, and skills," said current USA Eagle Deven Owsiany. "Having the morning sessions will be perfect to get in a workout before my day job and also surround myself with people who have similar goals. I'm definitely ready for this academy to push me to the next level."
ATAVUS Academy athletes receive ATAVUS apparel; a HUDL account for ongoing access to video analysis of training sessions, and ATAVUS led webinars.
The Senior Academy (18+) has three tiers of participation, running up to four days a week (Monday, Tuesday, Thursday, Friday) from 6-9am. Tiers and pricing include:
·       Tier 1: 3 Sessions per week: $200 per month
·       Tier 2: 4 sessions per week: $250 per month
·       Tier 3: 4 sessions per week + unlimited access to MM7 Training Center facility: $300
The Junior Academy (U18) has two tiers of participation, running on-field sessions Mondays from 7-9pm with special educational tutoring and recruitment services including SAT/ACT assessment exams.
·       Tier 1: 1 field session per week: $275 per month
·       Tier 2: 1 field session per week + 1 Performance Training Session at MM7 + unlimited access to MM7 Training Center facility: $500 per month
ATAVUS' first Academy has been operating in Seattle since 2013, with more than 25 women and men participating in ongoing player development and S&C. Current USA national team pool players Ryan Carlyle, Oli Kilifi, Jope Motokana, Emily Prentice, Tim Stanfill, Kelsi Stockert, Shalom Suniula, Ben Landry and Matt Trouville train year-round at the ATAVUS Academy Seattle.
All participants at the ATAVUS Academy Powered by MM7 also have the opportunity to be selected and play as part of the ATAVUS All-Stars to provide competitive opportunities in rugby athlete development. The 2016 ATAVUS All-Stars schedule includes:
·       Las Vegas Invitational (7s)             March 3-4                  Men & Women
·       Las Vegas Invitational (7s)             March 3-4                  Boys & Girls
·       British Military Tour (15s)               June                           Women
·       U20 Ontario Tour (15s)*                July                            Women
·       Serevi Rugbytown 7s                      August               Men & Boys         
*event to be confirmed
Athletes interested in participating in the ATAVUS Academy Powered by MM7 in San Diego can find more information and pricing at:  http://atavus.com/event/atavus-academy-san-deigo/2016-02-01/