Why SCIRF Survives And Thrives
Why SCIRF Survives And Thrives
St. Augustine won the SCIRF title this past season. Travis Hall photo.
All the talk about what the future of Youth and High School rugby will look like, one glimpse at the future might be had in Southern California.
The Southern California Interscholastic Rugby Federation (SCIRF) will return this school year, albeit a bit later than usual, and will do so with growth on its mind.
Next season will be the organization's 3rd. The league was started as a group of single-school boys teams that wanted to follow California Interscholastic Federation regulations when it came to operating a high school varsity sport.
Rugby is not a CIF sport, but league organizers reasoned that to get there they needed to follow the rules and show growth.
So far, that has been happening.
This coming season, which will be delayed into the spring (the league usually runs in the winter) because of the COVID-19 outbreak will see several new teams join with a stronger Los Angeles contingent bolstering the already robust San Diego-area group.
A Positive Image
"We've feeling very, very positive," said Glenn Irvine, who runs the Cathedral Catholic program and has been a good deal of the energy behind the league. "The coaches have been very positive. Their feedback has been that the quality of the games is very good, and the sportsmanship is very, very good."
School athletic directors are noticing that, and they are seeing that consistency and quality of coaching is ensuring the teams reflect well on the schools.
The SCIRF has expanded into a 2nd division (officially it's SCIRF Platinum and SCIRF Gold). That expansion is expected to grow. Students at the schools are showing interest. At Mission Bay HS, a public school, they recruited 15 players, mostly freshmen, and that team played in the Platinum JV league. Buy the end of the season they had 22 players, and are thinking varsity this coming season.
Like Mission Bay, Mira Costa is a public school with an SCIRF program. Head Coach Duke Dulgarian said the key to getting a team going in a public school is enthusiasm from the students. Once the students are on board, then it's the reputation among athletic directors of the league as a whole. That's where the sportsmanship, and the reputation among parents, comes in. 
"But more of the impetus comes from the kids," he said.
_____________________________________
We need our readers' support!
Use this linkto see how with a small monetary pledge you can ensure we keep reporting on these important issues. Become a Patreon Patron, or, if you want to keep a low profile, submit an anonymous donation.

Thank you to our current Patrons. We appreciate your support!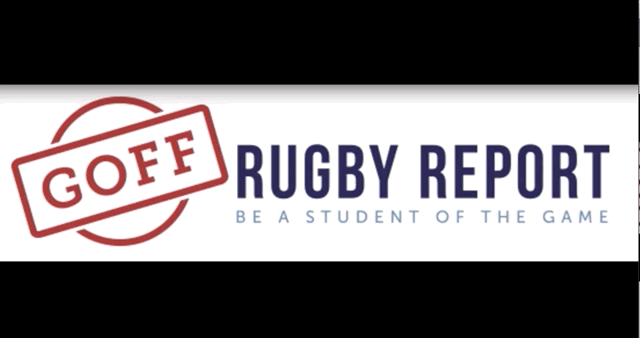 _____________________________________
Low-Cost
SCIRF is a volunteer-run league. The have some sponsorship, and with the schools taking care of various issues such as kit, insurance, and facilities, it's actually fairly inexpensive to run. There are no dues, although there is insurance if players need it (about $10); most players are covered by their schools. In contrast, to be part of the Southern California Youth Rugby Association it costs $120. 
"Our total team bill is about $350 for our boys," said Dulgarian, "while that amount covers basically three girls who want to play in Rugby SoCal's five 7s tournaments."
There are standards to follow. All coaches, including assistants, must be qualified to use Automated External Defibrillators (AEDs). All coaches go through training regarding concussions, sexual harassment, and bullying.
So it's not a case of the school asking "who's your coach? That guy? OK then."
In addition, teams have a minimum grade point average their players must maintain in order to play.
"It's really important that we do that," said St. Augustine Head Coach Eric Dent. "We knew this would mean that sometimes we'd lose kids, but if we want rugby to be run through the school we need this."
Irvine said it is extremely rare to see a player benched because his grades aren't up to snuff.
The Pathway Onward
"We're showing kids a pathway," added Dent. "We have coaches from colleges come in and they help coach and connect with the kids. We've seen a direct result of players choosing those schools. 
And with many of the teams in this league being in the San Diego area, there's an easy connection with the USA 7s team. Maceo Brown helped coach at Cathedral and other USA players have helped out. That exposure has been invaluable.
Can This Expand?
Forming an SCIRF-type league elsewhere is completely possible, said Dulgarian, Irvine, and Dent. The SCIRF is under pressure to show the schools and the sport in a good light, and the coaches we interviewed said that's happening. 
The sportsmanship reports are good, the parents like it, and the teams are coexisting nicely with other sports.
As important, there is growth. There's no point and schools putting effort into rugby if not a lot of players want to play it. 
Will there be a girls league in the future? That's a question that needs to be answered. Dent said that Our Lady of Peace, a sort of sister school to the all-boys St. Augustine, has shown interest.
"I got a call from a student there who wanted to start a team; what you've got to do is get a number of students who are interested and talk to the school about whether they can meet the need."
If a few schools can field at least 7s teams, and the coaches are there (Dulgarian coaches both) SCIRF could certainly expand to girls.
And it could expand, conceptually, to other regions. 
"You need the insurance," said Irvine. "Insurance is the long pole in the tent. You get that going you can put the rest of it together."
With insurance, then schools aren't concerned about liability. Then they just need to be sold on the benefits, and SCIRF leaders say their league succeeded because they insisted on single-school teams only. After the season, many SCIRF players join clubs for the HS club in SCYRA, but it's separate and distinct.
In California, perhaps the next step is to see if Northern California teams can also follow this model. That's tough because right now single-school and HS club teams play each other. There probably needs to be two or three more very strong single-school teams to join Jesuit and De La Salle to make such a league viable.
Right now, just take a look at what SCIRF has been able to accomplish. it's not a one-off league, but one where schools are actively excited about how the league is progressing. It's growing in numbers and divisions. And it's doing so without the house of cards of one team dominating, or too many expenses kicked down the road.
"If USA Rugby would pursue the US scholar-athlete model and push varsity status at colleges and high schools, ultimately their life would be easier," concluded Irvine.