Utah Cannibals at Rosslyn Park 7s
Utah Cannibals at Rosslyn Park 7s
The Cannibals visit the home of England rugby, Twickenham.
The last side from the United States of America to compete in the HSBC Rosslyn Park 7s was the High School All-Americans (HSAA) in 2014 where they played into the top 16 before bowing out of the Championship bracket, and now this year it's the Utah Cannibals who will compete.
Training at the London Irish facility, and visiting Buckingham Palace.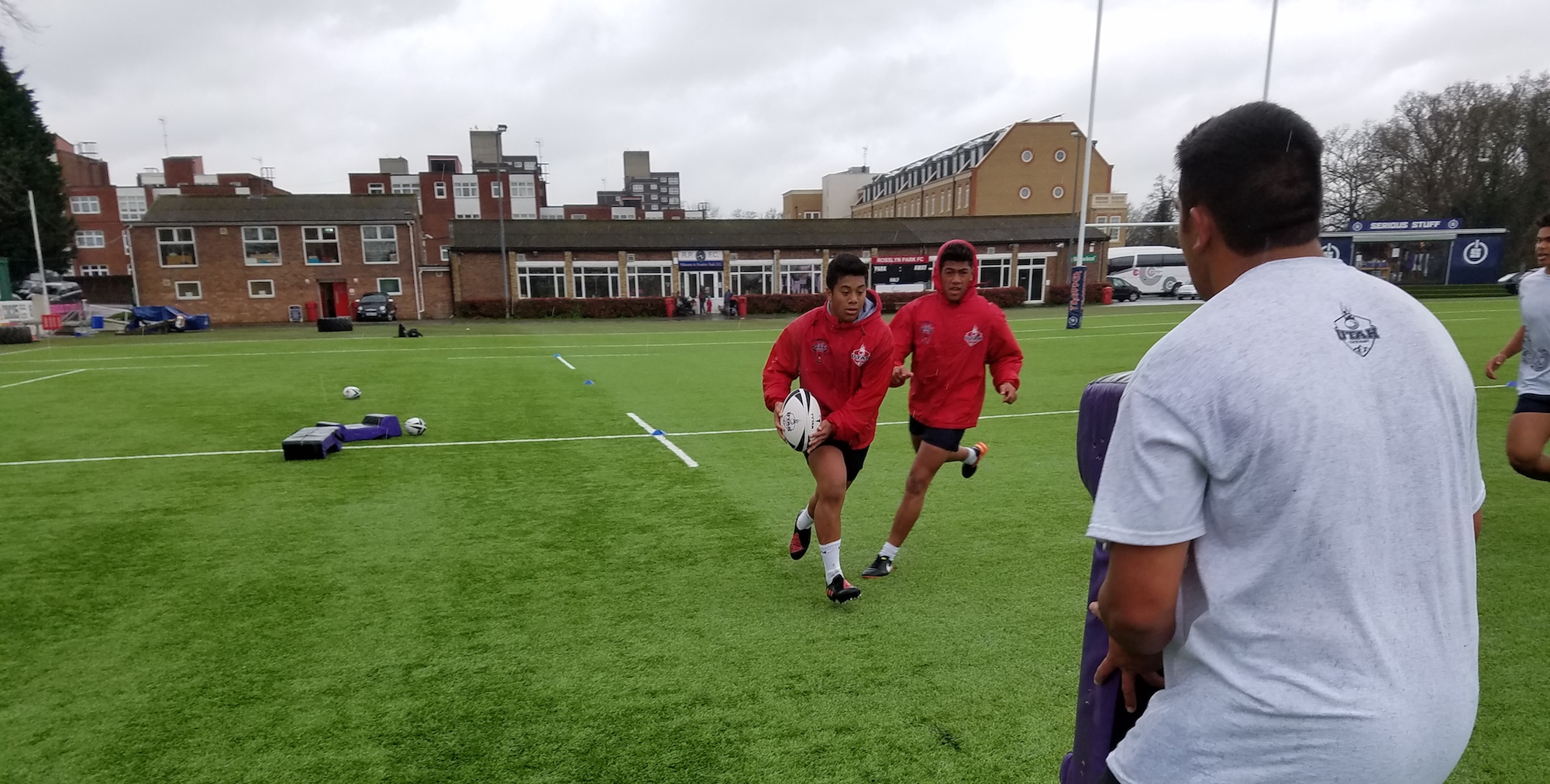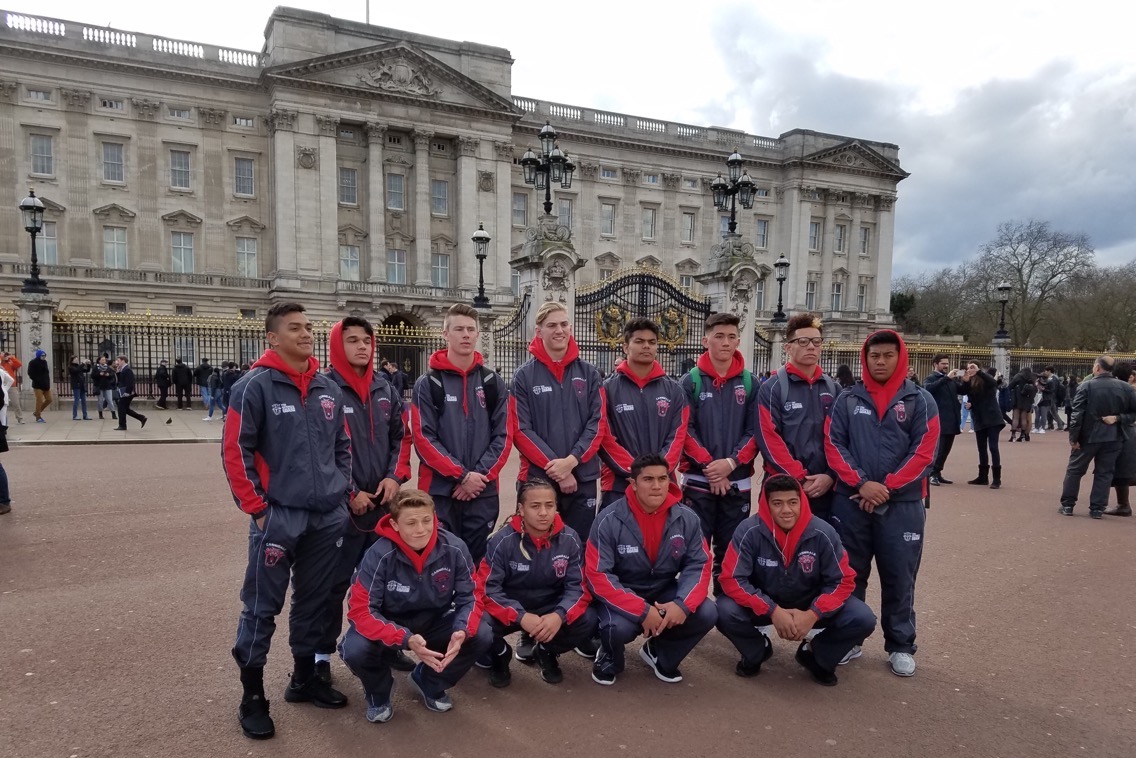 The Utah Cannibals was established in 2010 as a pathway to showcase Utah's top up and coming high school rugby players. Since 2010, the Utah Cannibals have placed more than a dozen players in the HSAA program and many more have transitioned to Collegiate Rugby as well as Collegiate Football.
"After reviewing several youth 7s events around North America and the globe, we felt that the Las Vegas Invitational, the CRC-HS 7s, and the British Columbia 7s were the top events to focus on in North America. On the International stage, without question, it was the Rosslyn Park 7s. Any other overseas 7s event falls way short of the mark," said Nu'u Punimata, former USA 7s player and Cannibals staff coach. 
In 2015, the Utah Cannibals U16s side lifted the Champions Cup at the Victoria International 7s in Victoria, BC, the first US side ever to do so. In 2016, the Utah Cannibals Open side lifted the Open Champions Cup at the Victoria 7s. The members of these Championship teams are now U19s and are the core of the squad going into the Rosslyn Park 7s in 2017.
"We know the Cannibals will be tested at every stage of the tournament and that is the whole reason for playing. The Rosslyn Park 7s is the pinnacle of 7s Youth competition and we look forward to the challenge and experience gained from this," added Cannibals Coach and former USA national team player Rob Randell.
(The team's Head Coach is Colin Puriri and Randell and Punimata are assistants along with Matt Kanenwisher.)
The Utah Cannibals are in the National Sevens Cup Division and have been drawn in Pool A alongside Brooksby Melton College (England), Coleg Llandrillo Cymru (Wales), Cranleigh School (England) and Tasker Milward School (Wales).
The team is a balance of seniors and juniors, including HS All Americans Gabriel Mahuinga and Bailey Wilson. The team arrived in London on March 20 and wasted no time in getting a feel of London rugby pitches through their first training session on European soil. The team has enjoyed some down time with walking tours around London and a tour of Twickenham Stadium. One of the training sessions was held at the London Irish Training Facility where the team was taken through their paces by the London Irish coaching staff.
The Utah Cannibals Pool A schedule is as follows (all times GMT):
11am GMT / 7am EDT - Brooksby Melton College
2pm GMT / 10am EDT – Tasker Milward School (live stream at www.utahyouthrugby.org)
3:20pm GMT / 11:20am EDT  – Cranleigh School
4pm GMT / Noon EDT  – Coleg Llandrillo Cymru
Utah Cannibals Roster

| | | | |
| --- | --- | --- | --- |
| First Name | Last Name | Grade | Club |
| Kele'a | Araujo | Senior | United Rugby Club |
| Taysan | Hammer | Junior | Herriman HS Rugby |
| Patrick | Iongi | Junior | TC Fusion Rugby Club |
| Robert | Lui | Senior | West Valley Warriors Rugby |
| Gabriel | Mahuinga | Senior | Herriman HS Rugby |
| Wyatt | Parry | Junior | Snow Canyon HS Rugby |
| William | Stanton | Junior | Genesis Rugby Club |
| William | Tenney III | Junior | United Rugby Club |
| Nolan | Tuamoheloa | Senior | Kau Toa Rugby Club |
| Niua | Tuita | Senior | Genesis Rugby Club |
| Brook | Vaitohi | Junior | Genesis Rugby Club |
| Bailey | Wilson | Junior | United Rugby Club |