USA Youth and High School Rugby Names New Executive Director
USA Youth and High School Rugby Names New Executive Director
USA Youth & HS Rugby is the organization that oversees the game at the youth level.
USA Youth and High School Rugby, the sanctioned body for all Youth & High School Rugby across the country is proud to announce and welcome Giovanni Vaglietti as its new Executive Director. 
Vaglietti comes to USY&HS from Southern California Youth Rugby, where he has served as the CEO for three and half years. He brings extensive sports management experience that includes over 15 years in the youth sports industry. Previous roles include companies such as Football.com, where he worked hand-in-hand with soccer clubs throughout the United States to develop an innovative club management platform. Vaglietti has also worked at the Australian Open, the BNP Paribas Open, San Diego State University's Athletic Department, and Club Corps. Along the way, he has worked with world class athletes including Roger Federer, Rafael Nadal, Teemu Selanne and Bode Miller.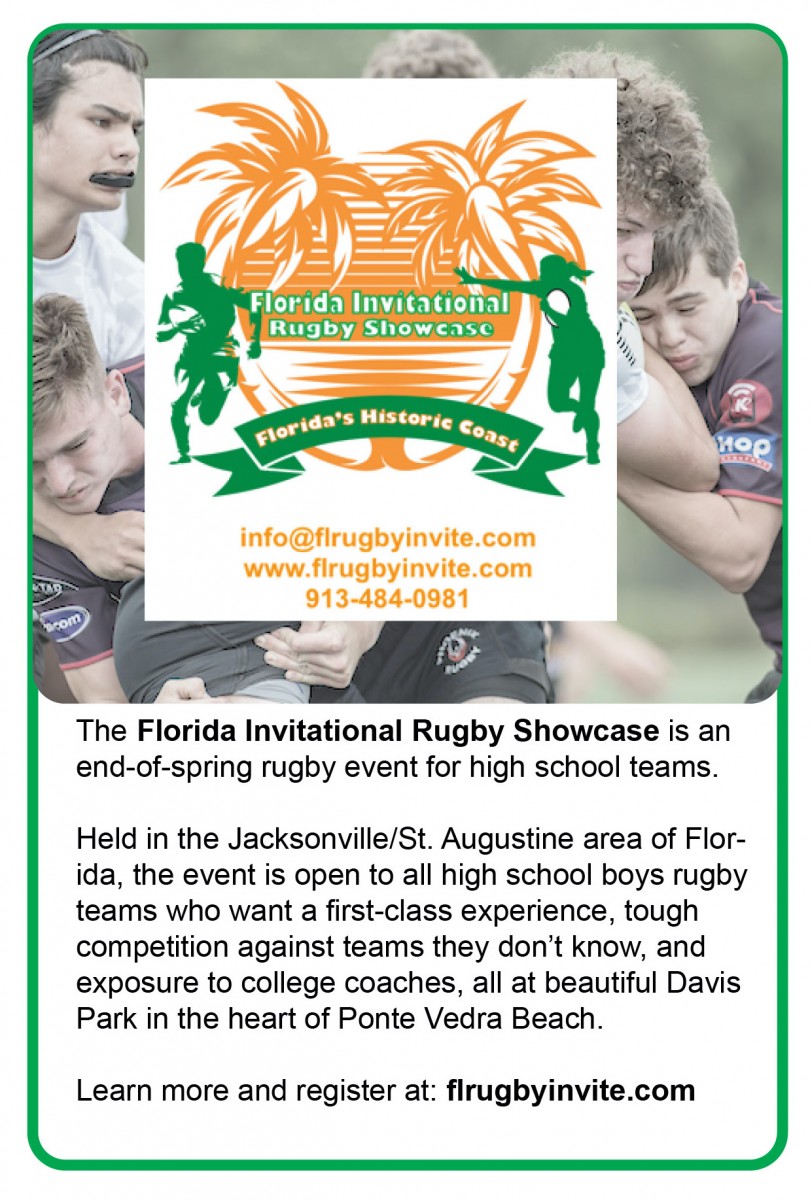 Born and raised in South Africa, Vagliett icame to the United States to San Diego State University on an athletic scholarship. After receiving his undergraduate degree, he transitioned into the business world and earned his master's degree in Sports Management from the University of San Francisco. 
"This is an exciting time for rugby in the United States," said Vaglietti. "The State Youth Rugby Organizations have all put in a tremendous amount of work that has allowed the game to gain new exposure and I am looking forward to working with the states to continue this momentum."
Giovanni's passion for rugby, matched with his experience of the US rugby landscape and the youth and high school game make him the ideal candidate to drive the organization forward," added David Pool, President of USA Youth & High School Rugby.
Adding Vllgietti to the dynamics already in place with the Board of Directors builds on the success of the organization's first year and will provide a platform for furthering USA Youth and High School Rugby in key initiative areas such as registration & membership service, touch rugby, girls rugby along with other key growth initiatives. 
Jonathan Atkeison, USA Rugby General Manager, Community Rugby, said Vaglietti's success can translate to the oversight organization. 
"Giovanni excelled as the CEO of Southern California Youth Rugby, and we look forward to the opportunity to work with him on a national level," said Atkeison.
 About USA Youth and High School Rugby:
USA Youth and High School Rugby is a 501(c)(3) non-profit organized in Washington, D.C. We are an affiliate of USA Rugby. We are the Sanctioned Governing Body for all youth rugby in the United States. This includes community and school-based programs for players ages 5-18.