UMW Weathers rain, UVa for Win
UMW Weathers rain, UVa for Win
In a rain-soaked game reminiscent of old-school rugby, the University of Mary Washington adjusted to the weather in the 2nd half and pulled away from the University of Virginia to win 34-12 in Chesapeake Conference action.
UMW improved to 3-1 while Virginia dropped to 1-3.
The game was played in weather affected by Hurricane Matthew, and it was nonstop rain. UMW's new Bermuda grass field withstood the deluge and played as well as can be expected in the weather, but it was rough going for the players.
Kicking was an adventure in the rain.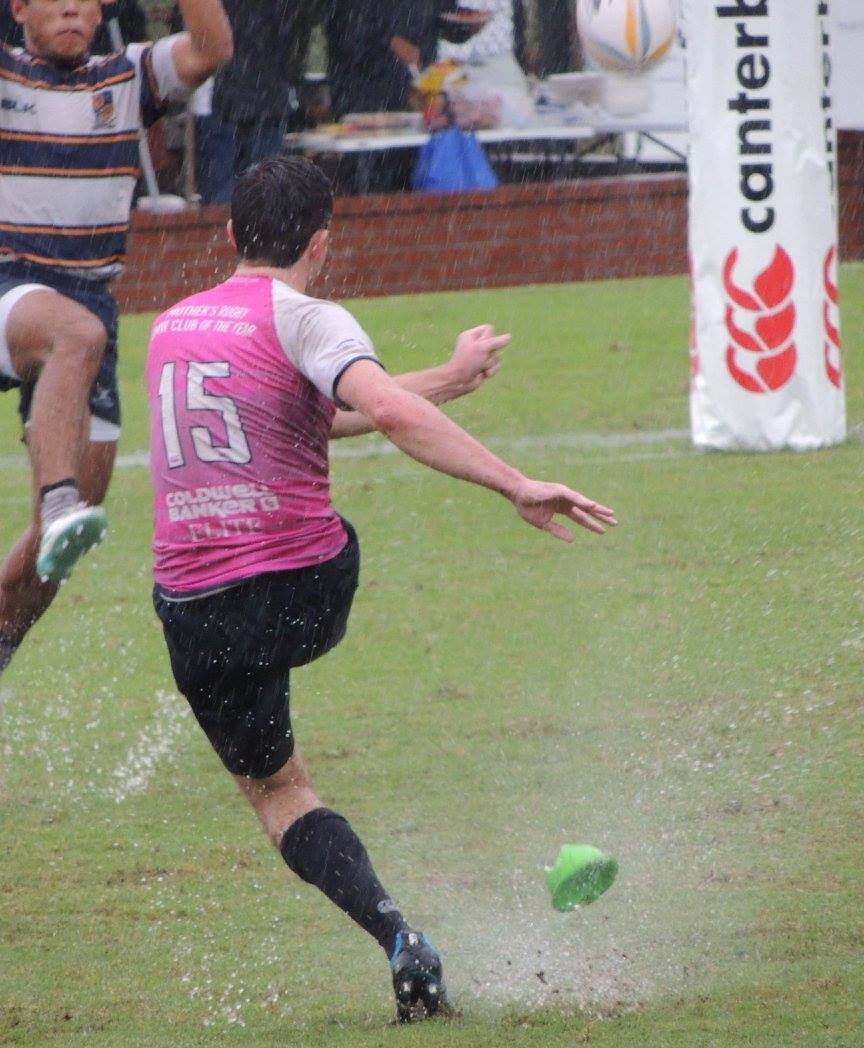 UMW opened the scoring with an unconverted try by freshman fullback George Northwood to go up 5-0. UVA came back and scored under the posts and converted to take a 7-5 lead.  UMW's junior hooker, Fernando Meersohn, scored well-worked try that was again unconverted and UMW went into a rainy halftime up 10-7. It poured throughout with numerous knock-ons and between some hard tackling by UVA's pack and simply dropped balls UMW never scored despite ten straight minutes inside UVA's 22.
UVA came out quickly and scored an unconverted try to take a 12-10 lead early in the 2nd half. UVA's pack played well and had good size but UMW's rucking and hard tackling started to take it's toll with 3 UVA starters sent to the sidelines, 2 of them needing stitches. The game was clean and well-fought but UMW started to separate themselves in the loose and reeled 24 unanswered 2nd half points in a now entertaining game with some wide open rugby for the loyal crowd.
The 2nd half saw 2nd tries by hooker Meersohn and fullback Northwood, a try from sophomore prop Ryan Iskowitz, and finally freshman wing Logan Ray had the play of the day, stepping two defenders before diving over to score the final try.
Of note, UMW did not have a single senior on the roster (their one senior Alex Clegg took the field for Finland's national team today) and earned the bonus point with the  big 2nd half to move to 3-1 in the conference.